A Bunch of Cool Boots for Winter
From flat to block-heeled, stay grounded for winter in a pair of versatile boots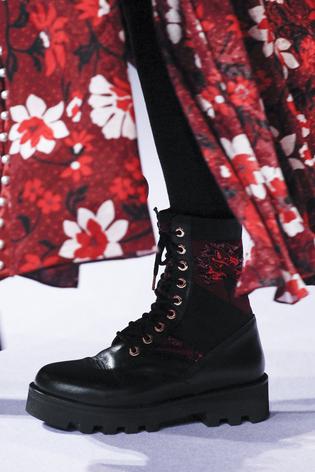 As temperatures cool, finding the perfect pair of winter boots is essential. What to do when you're bombarded with myriad options? Ankle boots, knee-length!, thigh-length, flat, suede?
Well, we've got even more boots here; but rather than throw a whole lot of random styles your way, we've simply whittled it down to the coolest, most versatile winter boots you can buy right now at the click of a button.
Boots you can wear whenever, wherever you please, and with versatility and comfort in mind. Boots that can be worn to work stylishly, sliding under mid-length skirts and demure dresses, or layered over your favourite pair of jeans for a sleek off-duty look. (For further inspiration, see some of our favourite new faces wearing a chic combination of coats, boots and bags for the season.)
For a quick pro-tip to bringing your look up to speed for the season, try one of the many cool combat style boots available, working just as well with a floaty dress or skirt (for a nod to the early 90s) as they do with jeans and khaki trousers.

Share this: