Warm & Stylish Outfit Ideas To Wear On A Night Out This Winter
These outfit suggestions will give you the motivation to leave the house when it's cold outside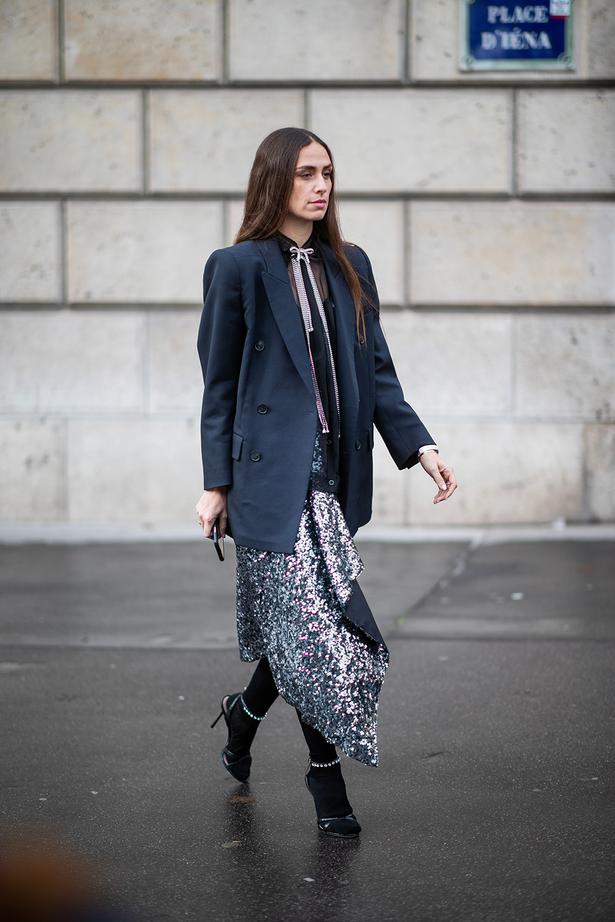 Wednesday June 5, 2019
Winter is here, and with it comes the chill that swiftly banishes any thoughts of leaving the house, especially at night, especially dressed up. 
READ: 10 Textured Winter Coats & Jackets To Warm Up Your Wardrobe
The colder seasons can be a little uninspiring when it comes to making a bit more effort than daytime dressing requires, but these outfit suggestions should give you a bit of inspiration — and you can look at them from the comfort of your bed, should the thought of actually going out prove far too arduous. 
A Long Sleeved Dress
Layering is your friend when it comes to wearing dresses in winter — a voluminous-sleeved printed number works well layered over a turtleneck, and fabrics are also something to look out for; try velvet for extra warmth.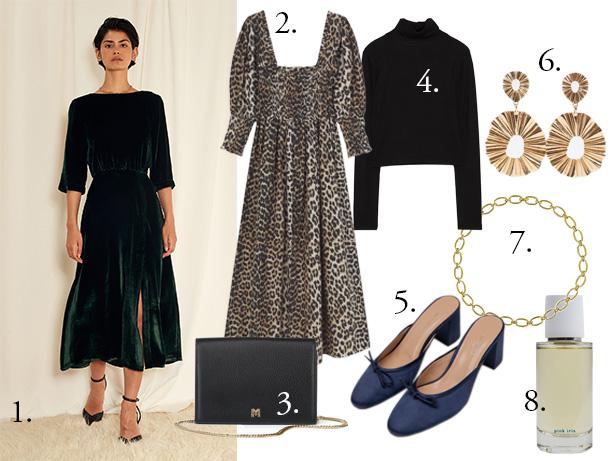 1. Ruby dress $299. 2. Ganni dress, $700, from Seletti Concept Store. 3. Mavrick & Mere bag $419. 4. Zara turtleneck $17.90. 5. Musier shoes, about $281. 6. Superette earrings $39. 7. Brie Leon necklace, $190, from Black Box Boutique. 8. Abel Pink Iris 50ml eau de parfum, $189, from We-Ar.
An All-Weather Suit
Rain or (frosty) shine, a suit will never let you down, and looks instantly polished. Channel eighties power dressing and pair with a headband, an earring and flats because you've got places to be and parties to go to.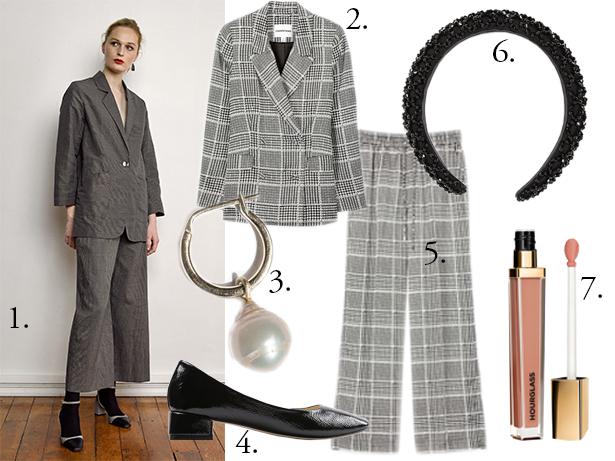 1. Ovna Ovich jacket, $450, and trousers $350. 2. Country Road jacket $199. 3. Flash Jewellery pearl earrings $250. 4. Repetto ballet flats, about $519. 5. Country Road trousers $149. 6. Zara headband $29. 7. Hourglass Unreal High Shine Volumising Lip Gloss in Provoke, $47, from Mecca Beauty. 
A Ladylike Coat
For when you want to not worry about layers, a warm yet stylish coat is your best bet. Inject visual warmth into your ensemble with a rich palette, like chocolate brown paired with deep burgundy.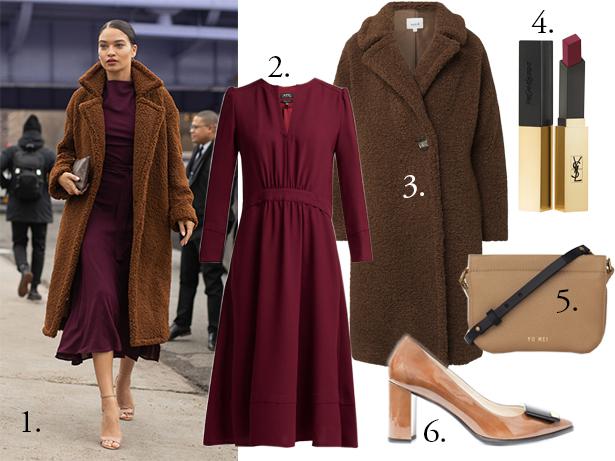 1. Shanina Shaik. Photo / Getty Images. 2. APC dress, about $270, from Matches Fashion. 3. Seed Heritage coat $219.90. 4. YSL Rouge Pur Couture The Slim in No5, $69, from selected department stores, life pharmacies and Farmers. 5. Yu Mei bag $359. 6. Aston pumps, $450, from Scarpa.
Sequins For Winter
Sequins don't necessarily have to equal baring a lot of skin — a few local designers including Kate Sylvester and Caroline Sills are offering long-sleeved sequin tops, to add just the right amount of sparkle to your attire. Pair with another winter go-to: the midi skirt.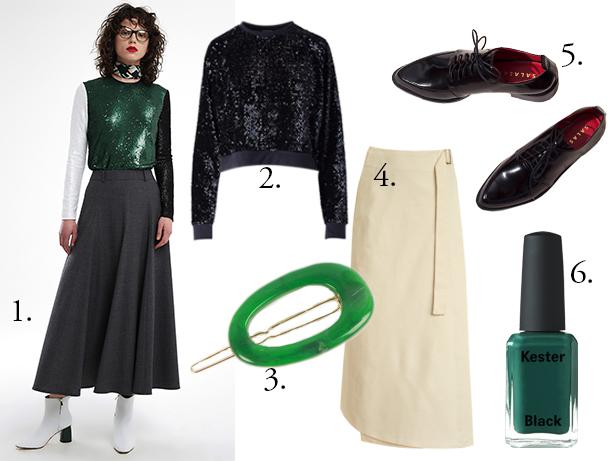 1. Kate Sylvester top, $369, and skirt $449. 2. Caroline Sills top $289. 3. Slow Lane clip, $15.95, from Good as Gold. 4. Albus Lumen skirt, about $518, from The Undone. 5. Salasai ethical leather brogues, about $582. 6. Kester Black nail polish in Forest, $23. For stockists phone (0800) 223 288.
Share this: