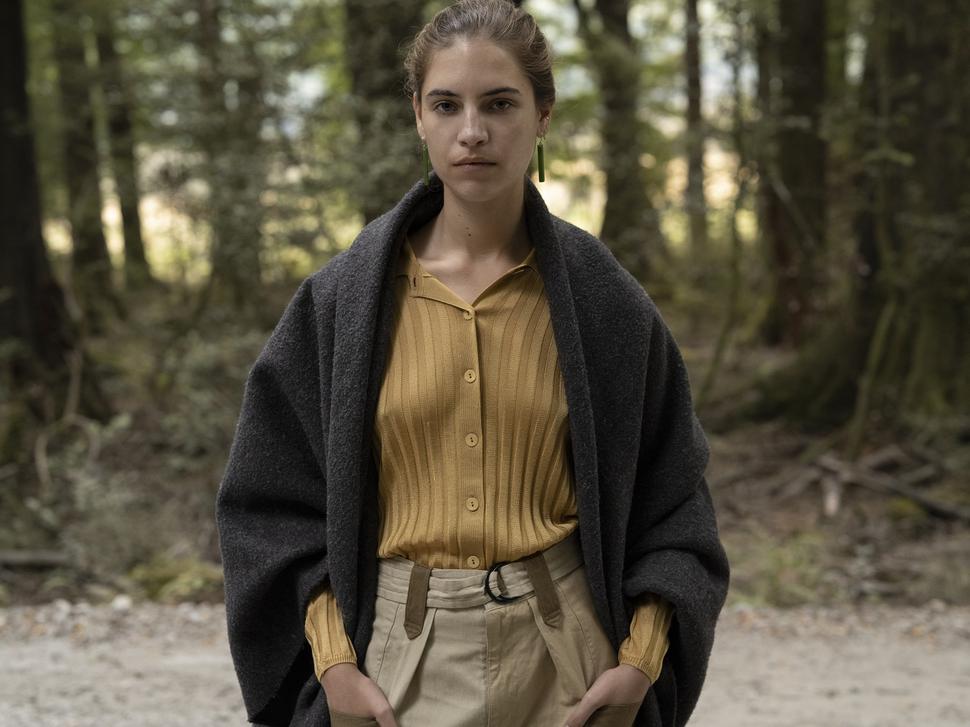 Soft Focus: Escape The Grind With These Wintertime Wants
Embrace the natural world in a wardrobe of luxurious knitwear and cosy separates that encourage tranquil respite and the chance to reset
Saturday July 23, 2022
Moments of quiet solitude offer up the type of luxury so many of us crave in our busy lives.
Feel the Sun
For some much-needed downtime, escaping to a back-country-style hut or historic cottage at Paradise Trust is a soothing respite from the fast pace of modern life. Bernadette takes in the surrounding views of Dart Valley inside the Bushveldt cottage, perfect for anyone wanting to immerse themselves in nature. Don't miss the opportunity for an invigorating swim at the nearby Diamond Lake. Ganni vest, $529, from Seletti Concept Store. La Tribe socks $70.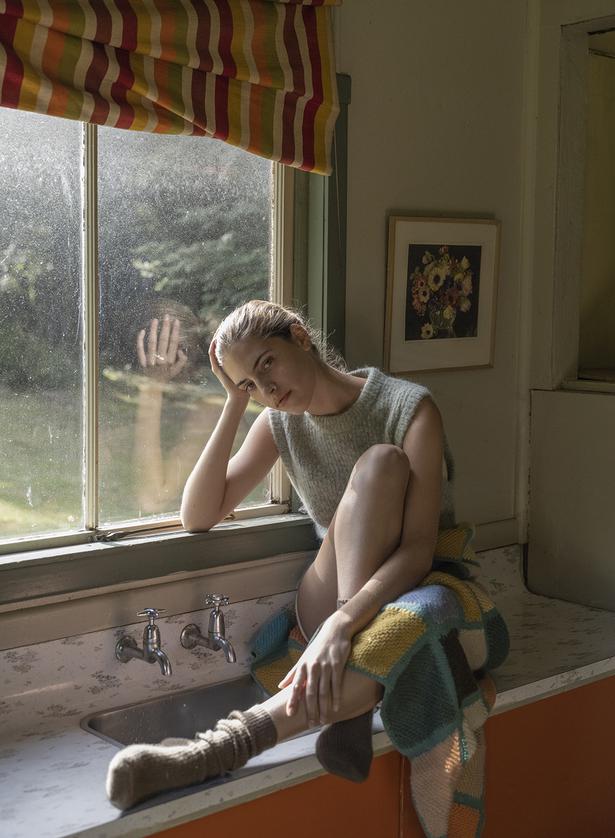 Photo / Derek Henderson

Personal Space
Model and avid knitter Bernie packs her knitting needles and wool and escapes to the cabins of Paradise Trust's wilderness accommodation in Glenorchy near Queenstown. With no phone reception, a beloved hobby and a view of the woods it's all she needs to develop her new passion, which she's turned into her own charming knitwear label Dette. "I found my mum's old knitting needles and projects in the back of my childhood wardrobe during a boredom-induced cleanout. My mum used to knit when I was younger, and we both decided to start knitting during lockdown to pass time. It was something to do with Mum while we watched Kath & Kim." Kate Sylvester cardigan $449.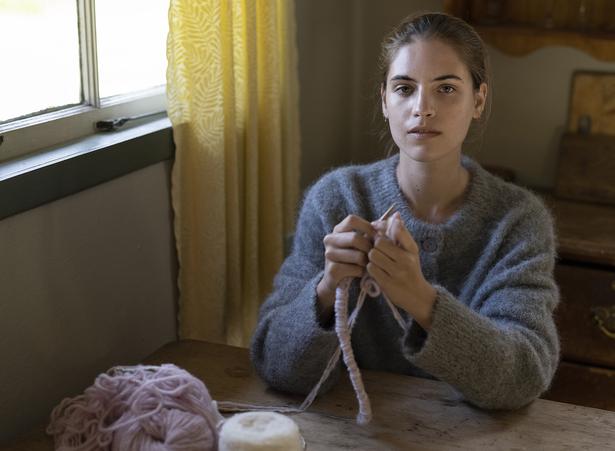 Renaissance Woman
Luxuriate in a pair of boxer shorts and your favourite knit. Even better, consider the variety of pastel-hued winter coats on offer that do away with the notion we're a nation of sombre dressers. Ruby vest $199 and coat $549. Tekla shorts, $178, from Simon James.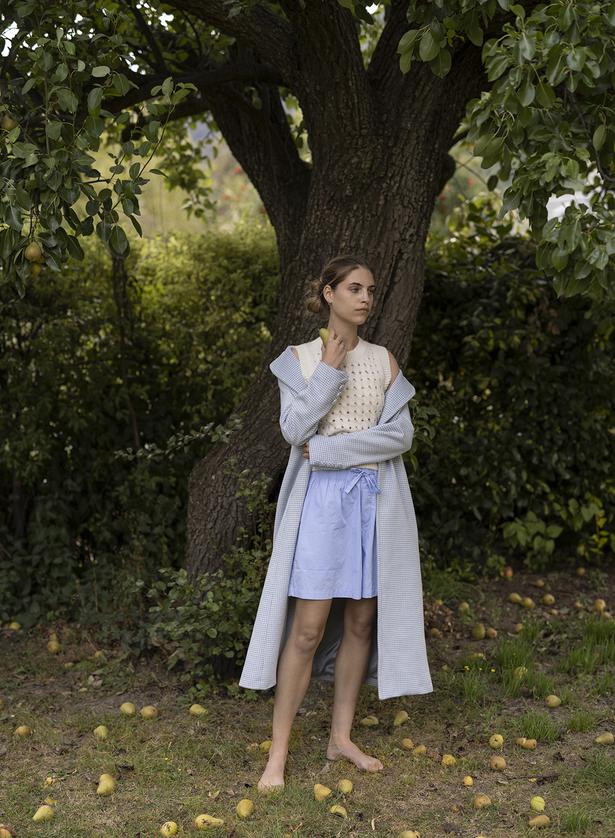 Ode on Solitude
Temperamental weather patterns encourage a focus on warm, short jackets for winter — easy to travel in and without the added bulk. Isabel Marant jacket, $1329, from Seletti Concept Store. Elle & Riley briefs $198. Caitlin Crisp bralette $250. Teva boots $330. La Tribe socks $70. Tiffany & Co. x Elsa Peretti 18k gold pearl drop earrings $1200.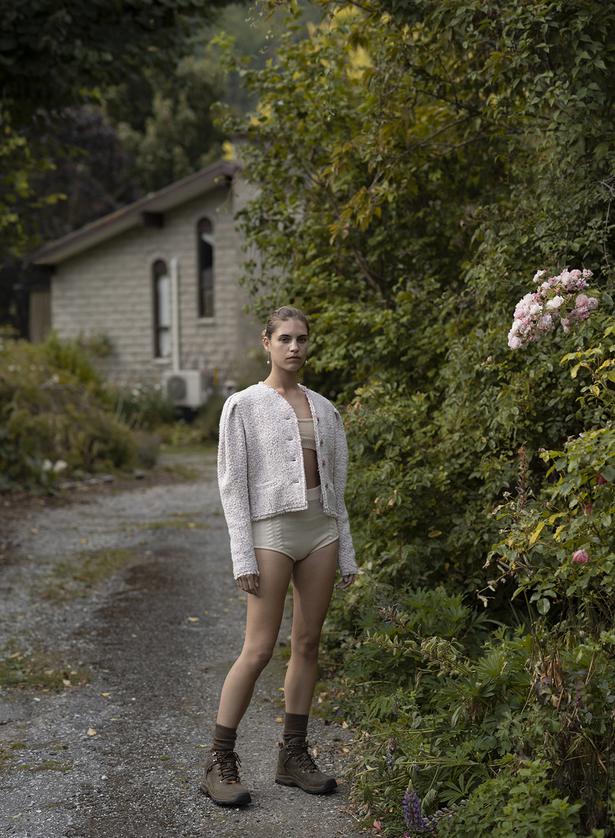 Dream State
Leave it to the Danes when it comes to suitable cosy separates good enough for hygge season — like this wool and cashmere vest from Copenhagen favourite Samsøe Samsøe. Just add a piping hot mug of hot chocolate and a good book. Samsøe Samsøe vest, $229, from Fabric. Elle & Riley cashmere briefs $198.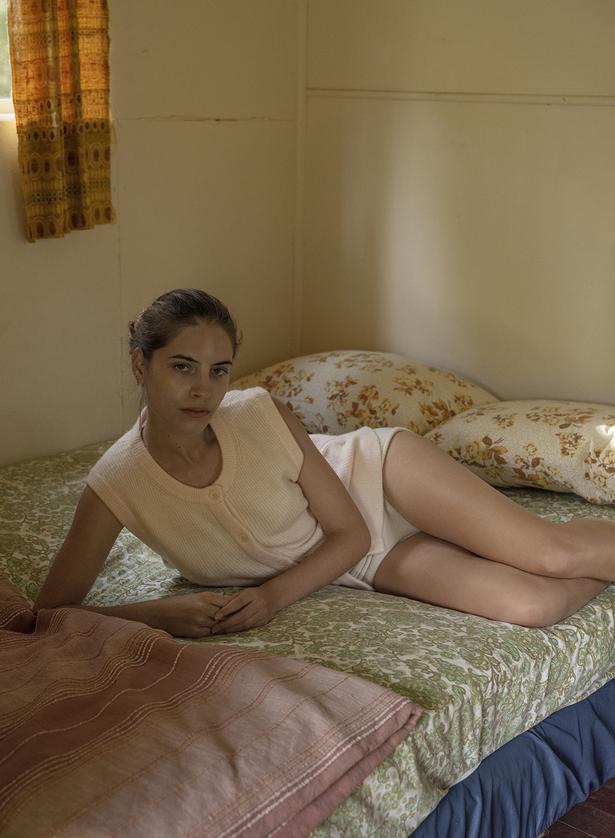 Peace of Mind
The combination of a quilted cape reminiscent of a sleeping bag and delicate lingerie evokes the nonchalant energy required to take stock of the wonder of the natural world that surrounds us. Harris Tapper bra $299.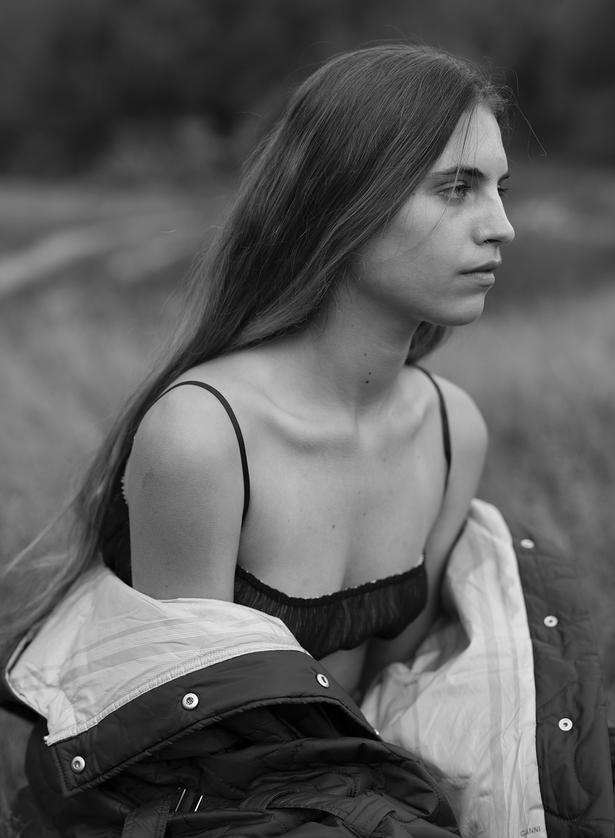 Cabin Fever
Located in Glenorchy near Queenstown, Paradise Trust is an ideal destination for rest and relaxation. Connecting with nature is a luxury unto itself, and there is a range of accommodation to consider here, including quaint off-the-grid options; or indulge in boutique accommodation with all the comforts of the modern world and charming flourishes of the past. Hej Hej top $230. Ruby trousers $249. La Tribe socks $70.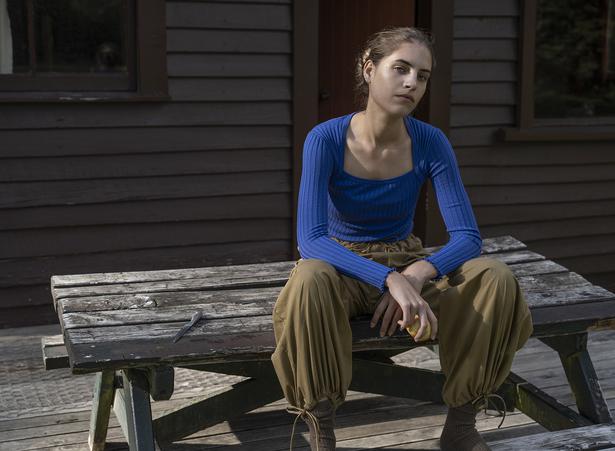 Sonnet 29
Seasonless dresses are an ideal way to make the most of wafting about, layered with your favourite leggings and knitwear or simply on their own, whatever the occasion. Make a grand entrance in this ankle-grazing number, a romantic addition all year round. Caitlin Crisp dress $650. STG pounamu earrings, $400, from Waka.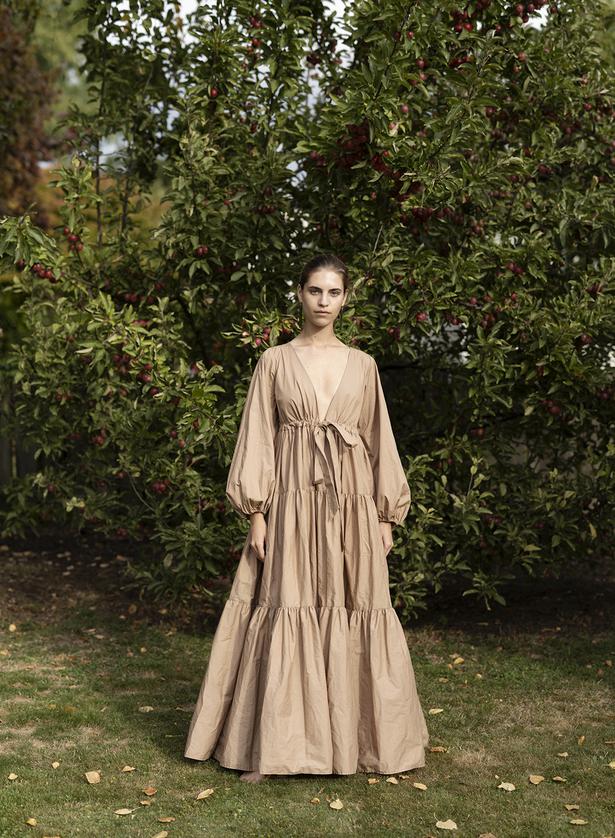 Cold Comforts
Tonal colours inspired by nature are a perfect starting point for layering. Take on the plush textures of knitwear in complementary hues for a failsafe look all winter long. Kate Sylvester jumper $549. Elle & Riley top $598. Anine Bing bike shorts, $165, from Seletti Concept Store.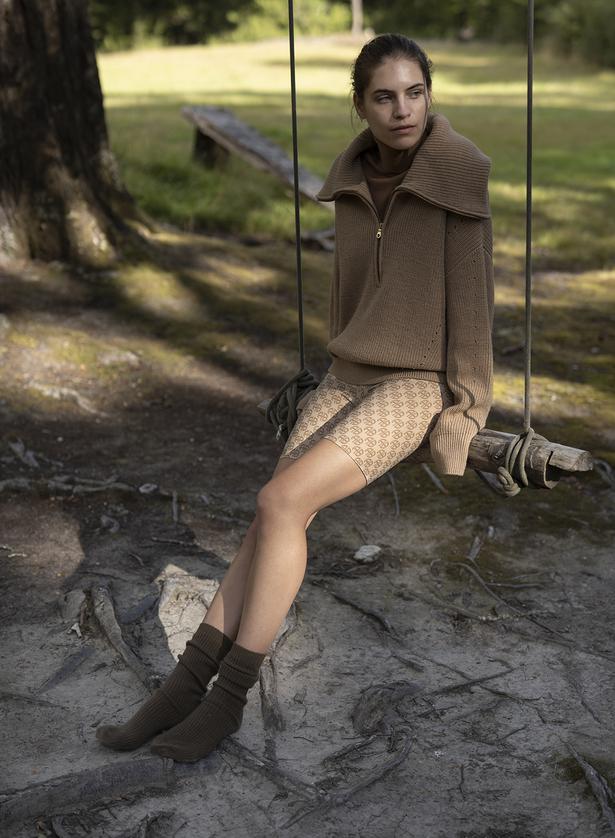 Outdoor Pursuits
Tactile outerwear inspired by technical gear and sports immediately transforms a look into one that's grounded and down to earth. For something more organic, take a plush oversized blanket and envelop yourself in its stylish warmth. Elle & Riley cashmere briefs $198. Caitlin Crisp bralette $250. Camilla & Marc sweater $456. Spellbound jacket, $498, from Workshop. La Tribe socks $70. Teva boots $330.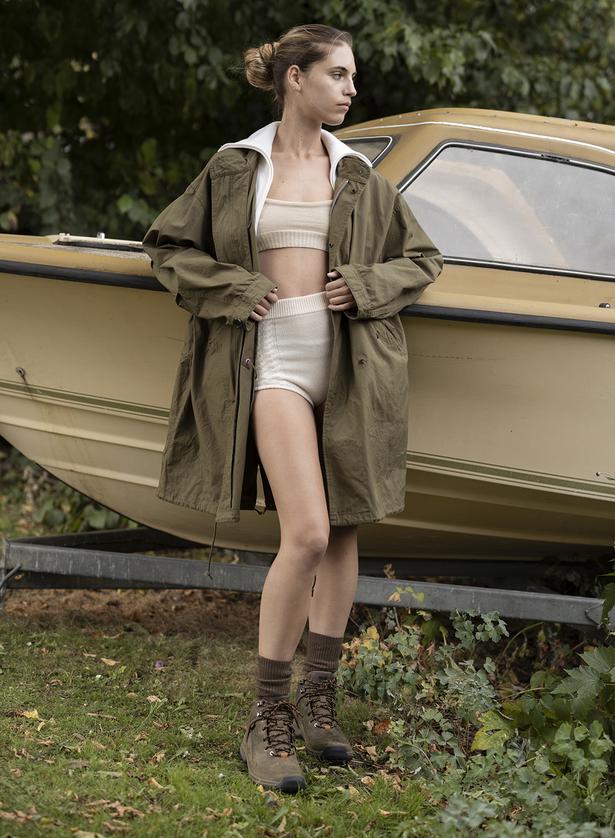 Quiet Achiever
A tailored blazer with a nod to mid-century shapes provides an elegant wardrobe option that takes you from work to weekend in no time. After all, the ultimate luxury is a wardrobe that stands the test of time. Kate Sylvester blazer $669. Caitlin Crisp bralette $250. Penny Sage trousers $375.
Photographer / Derek Henderson. Fashion director / Dan Ahwa. Model / Bernadette Van Den Anker from Unique Model. Fashion assistant / Annabel Dickson. With thanks to Paradise Trust.
This photoshoot was originally published in volume eight of Viva Magazine.
Share this: