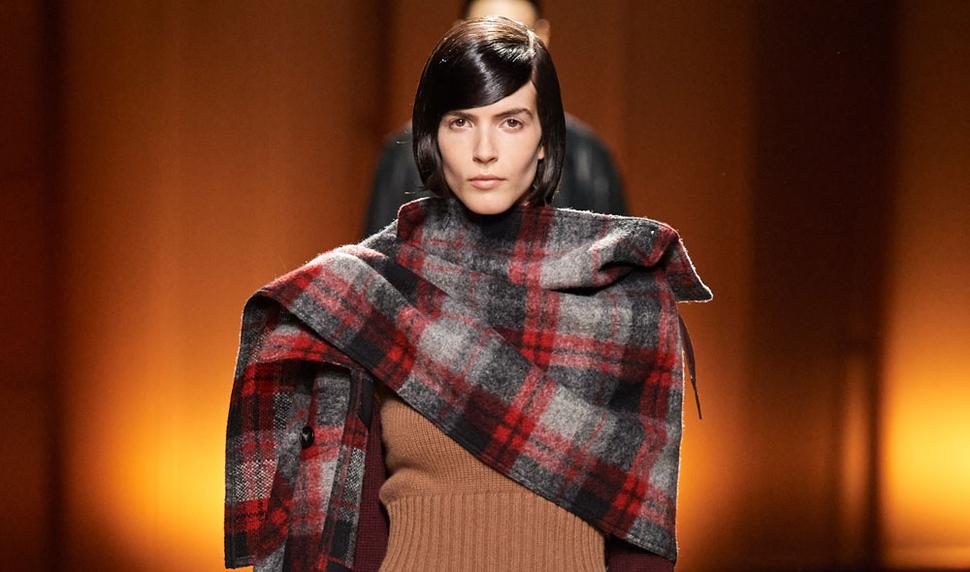 Sign Of The Times: Blanket Dressing
From up-cycled blanket coats to restored wool classics, the blanket is a comforting transitional piece we've come to cherish from lockdown
Saturday June 6, 2020
Some of us wore track pants while others wrapped blankets around shoulders as we straddled cooling autumnal temperatures with working at home during lockdown. 
In March, as designers sent out collections on the runway in what was the last physical fashion week for the foreseeable future, blankets featured in several key collections.
READ: Runway Report: Fashion Carries On At Paris Fashion Week With Chloe, Rick Owens & Dries Van Noten
Marc Jacobs and Natacha Ramsay-Levi at Chloe sent models out carrying oversized blankets draped in the crooks of their elbows; while at Victoria Beckham, models dragged theirs along the runway like comforting, oversized teddy bears, there to keep us safe as we prepared for the impending uncertainty of life in quarantine.  
READ: How Alexa Chung's Style Is Evolving Under Lockdown
At Michael Kors and Tod's, oversized blankets were wrapped around the body like ancient cloaks, elegantly draped while serving its key purpose of providing warmth. 
Close to home, a handful of clever and resourceful designers have heralded the classic New Zealand wool blanket in their work. 
Waiheke Island-based designer Jeanine Clarkin fuses her passion for Maori design, streetwear and upcycling, and when her blanket collection came down the runway at New Zealand Fashion Week last year as part of the Aho Collective show alongside Shona Tawhiao, we were inspired.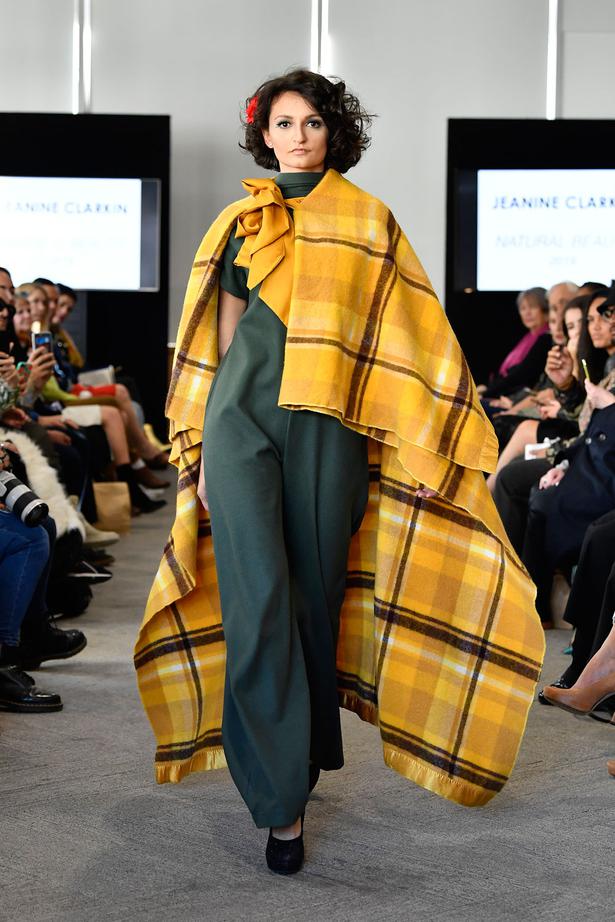 We also love the retro blanket designs from designer Courtney Pellow, whose one-off bush jackets are a new take on a nostalgic New Zealand classic found in many of our homes growing up.
At flea markets around the country, you can also find beautifully restored New Zealand wool blankets from Fresh Retro Love pre-1999 in an assortment of check prints, colours, and weight. Stay up to date with its current stock availability and next available market dates via its Facebook page and Instagram account. 
READ: Catching Up With Fibre Artist Shona Tawhiao
Fellow upcycling brand Bruno's also uses recycled and repurposed materials, its homespun aesthetic highlighting the nostalgic pastime of sewing. 
While Copenhagen style has infiltrated the import offerings available in New Zealand, there's a reason why - it's a city with style preferences simmilar to our own - low-key and voluminous.
WINTER FASHION: Bright & Colourful Winter Wardrobe Updates
Enveloping oversized coats, boots, and heavy-duty scarves wrapped and cocooning the body was a silhouette seen on the streets at Copenhagen Fashion Week earlier this year; and is an approach to dressing in tune with our preference for heavy layering during the coldest days of winter. 
As we prepare for dressing warm for work, it's ok to explore a new type of dress code that acknowledges our new work/life realities; because if there's one thing we've learned in lockdown, its that we're unable to part with our blankies.
Share this: