Writer Anissa Ljanta's city break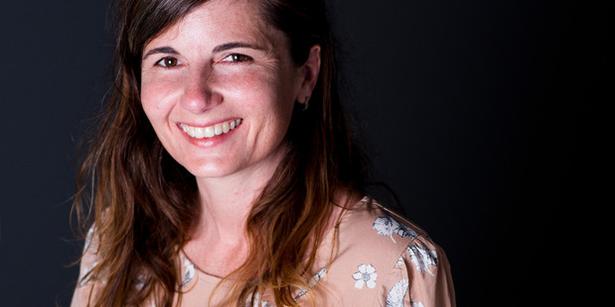 Thursday Dec. 18, 2014
The writer with a homemade, green-living aesthetic lives in an 80sq m house with her partner and 7-year-old son. She's heading to Wellington and Wanganui for extended Christmases with two sides of her family.
Living by the beach on Auckland's West Coast, Ljanta says the city break will be a nice change of scenery after a busy year home-schooling, blogging at growmama.blogspot.co.nz and contributing to journals such as Organic Explorer Eco Travel New Zealand.
The "compulsive seamstress" enjoys mining op-shops on her road trips and scouting locations for her blog, and can't travel without her iPad or camera. "[My camera's] like an extension of me. I love it. I would much rather be behind the camera than in front of it."
I was away from New Zealand for 16 years. I lived in many countries and did a good job at living my dreams. When you do that, holidays from daily life aren't so essential.
I love the urban buzz, so a city break is always fun. We all love the water so we do quite often find ourselves going from beach to beach for holidays.
I always pack a few of my GrowMama shopping tote bags.They are upcycled from vintage pillowcases and the blog posts on them went viral on Pinterest. I just about fell off my chair watching the numbers climb into the hundred-thousands. I like to have them on hand to give as gifts for clients and to use while shopping on our roadies. I try not to buy too much plastic or accept plastic bags.
We take our own food on our road trips. Beautiful salads and sandwiches, home baking and fruit. There's nothing like finding a shady spot and spreading out the patchwork picnic blanket for a feast. We usually come back with the boot full of produce and preserves from friends and family's gardens, which is a total bonus.
[In Wellington] I definitely want to check out Matchbox Studios and Yvonne Todd's photography exhibition at City Gallery. We'll be seeing friends and family mostly, but we'll squeeze in a dinner worth dressing up for and a cafe or two. I like to just wander alone in cities too.
I like to bring back a memento from my travels. Something beautiful but useful is my maxim. A piece of clothing perhaps. Looking good doesn't need to tax our pockets or cost the earth. I go for classic items that I can wear through many seasons. I really think about what I buy. I always ask myself, "Do I really love it?" I end up buying less, but better. It's always fun to explore local crafts and artisans as you travel, too. You get a real sense of a place and the culture.
Holiday beauty tip? Natural Abundance coconut oil is my number one beauty product. I use it as a moisturiser as well as to cook with. There is nothing like a rub down with coconut oil after a day in the sun and wind.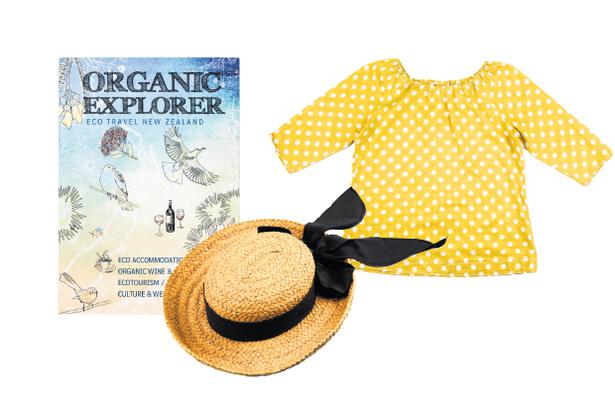 ANISSA'S SUMMER ESSENTIALS
Organic Explorer book, $10, organicexplorer.co.nz
We're off on a road trip this Christmas and I am looking forward to exploring new places through the listings in OE. Plus, it's a great summer read.
Vintage straw hat, $3, from New Lynn Hospice op-shop.
It keeps the sun off beautifully and I love the instant class it brings to an outfit.
Homemade polka dot shirt.
This gets so many comments. Very light and fun to wear. Most of my wardrobe is handmade or sourced secondhand.
Share this:
More Fashion / Street Style