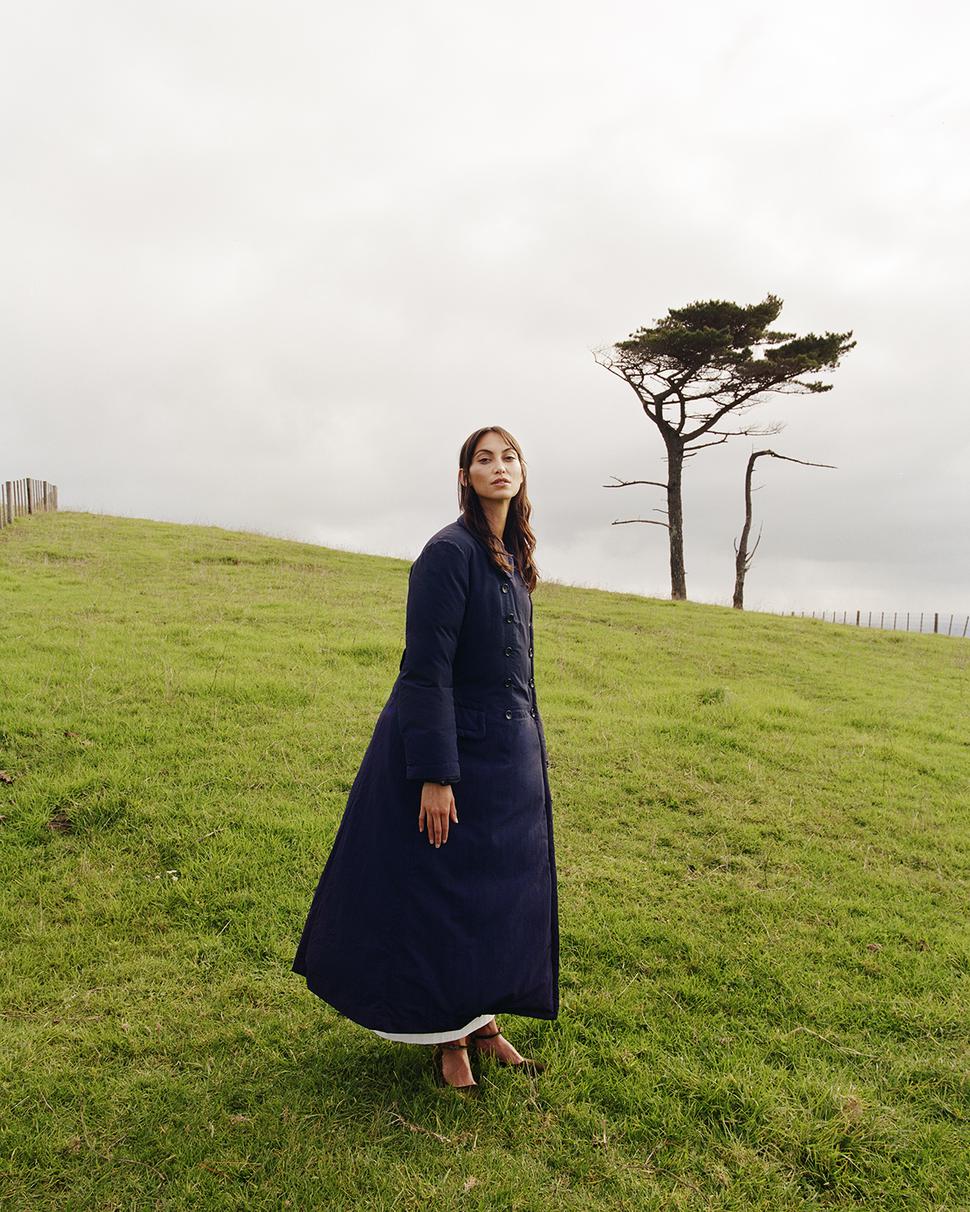 Wuthering Heights: Exquisite Outfits That Spell 'Windswept Chic'
From dawn until dusk, a seductive mix of textural fabrics offers plenty of opportunity to showcase a sensual approach to high and low dressing — anytime, any place
Monday July 4, 2022
Big Country
The classic puffer takes a dramatic turn in this voluminous number. Harris Tapper dress $750. Comme des Garcons puffer jacket, $1500, from Hunters & Collectors.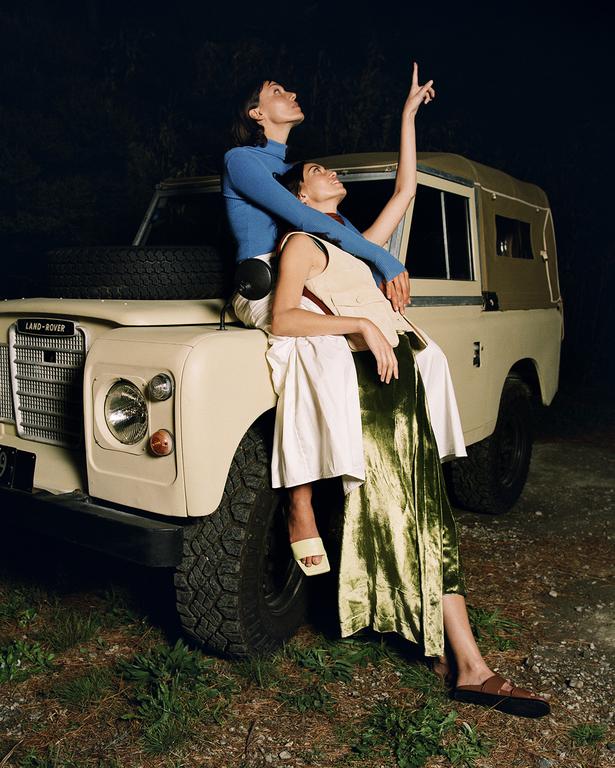 Lucky Star
Versatile separates offer an easy solution when it comes to combining the special with the practical. Experiment with contrasting textures for a surprisingly chic way to dress around the clock. Elle wears Kate Sylvester top $289. Eliza Perry skirt $525. Bronwyn shoes $350. Tia wears R.M. Williams vest $539. Wixii wrap $165. Gloria velvet skirt $340. La Tribe sandals $240.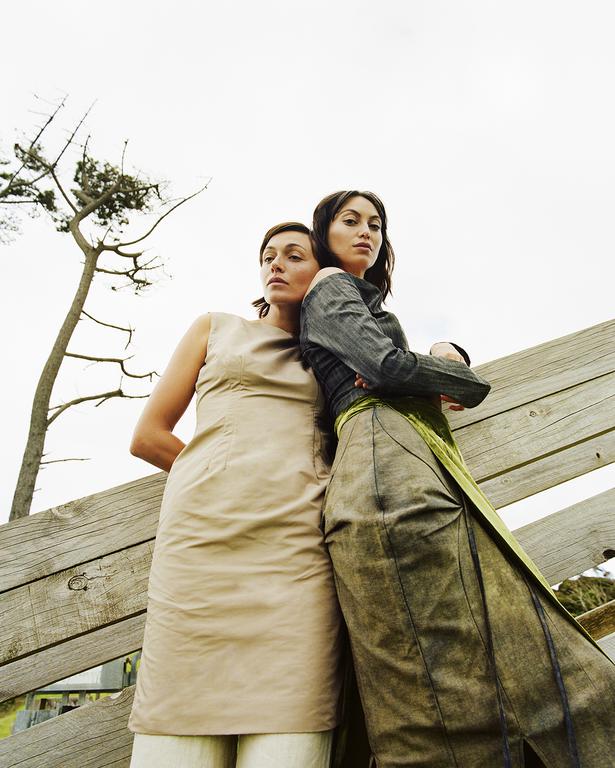 Lean On Me
Hard-wearing, durable fabrics have designers thinking more about clothes for every day. Easy to wash and appropriate for whatever life might throw your way. Elle wears Zambesi dress $550. Rory William Docherty pants $670. Tia wears Benjamin Alexander top $379. Kate Butterworth denim skirt (POA). Gloria velvet skirt $340.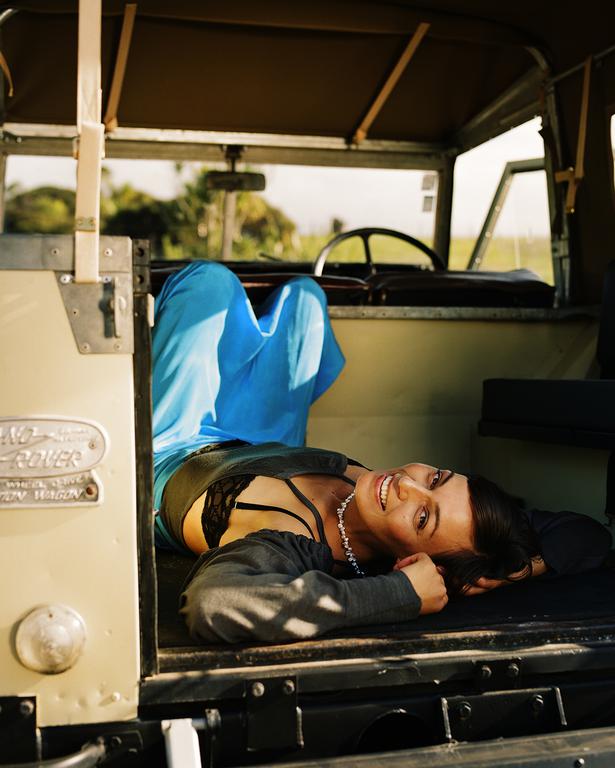 Casual Encounter
Wixii top $245. Gucci bra $845. Gloria blue dress (worn as skirt) $390. Rory William Docherty collar (worn as belt) $540. Mars Official pearl necklace $299. Vintage crystal earrings, $160, from Hunters & Collectors.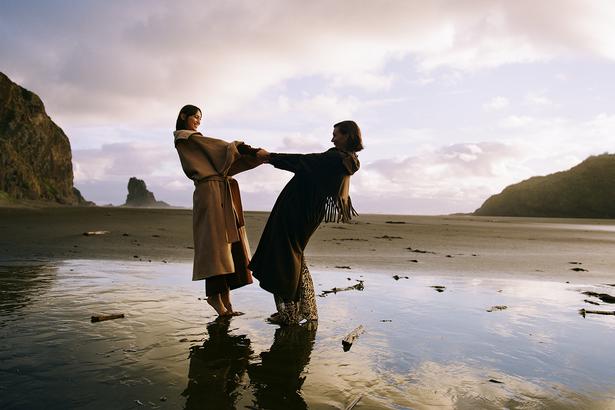 New Horizons
There's nothing quite like a beautiful coat to get you through the colder seasons. Consider relaxed, slouchy shapes with plenty of attitude so you can feel cosy and chic. Tia wears Gloria coat $780. Wixii top $125 and cashmere gloves $125. Benjamin Alexander skirt $465. Elle wears Rhyana coat $989. Kate Sylvester dress $629. Rachel Stichbury earrings $359.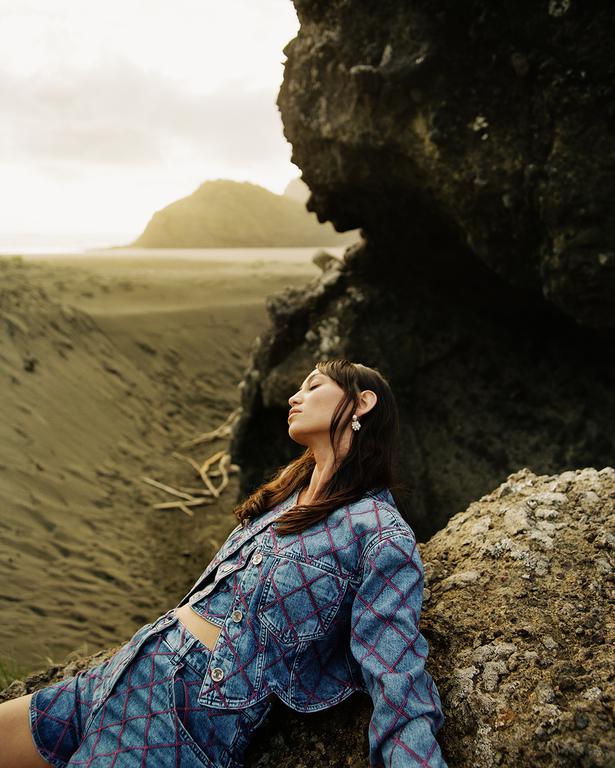 Sense and Sensibility
The new evening standard is one that's inspired by luxurious textures that skim the body and hit the light from all angles. Elle wears Starving Artists Fund dress $828.Tia wears Harris Tapper top $399. Gucci leather pants $4755.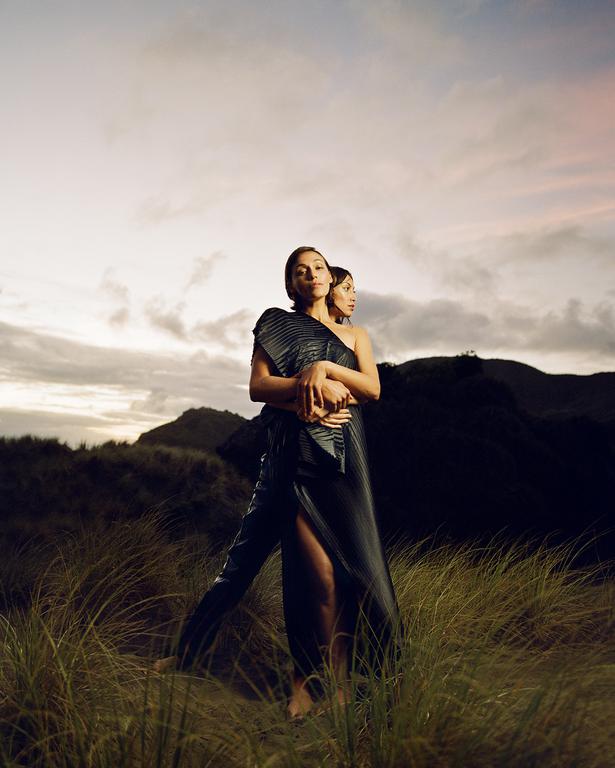 Rock Steady
As the sun sets on another day, a layered denim look is a chic consideration for easy dressing, whether in town or country. Chanel jacket approx. $7023, top approx. $3697 and shorts approx. $2800. Jasmin Sparrow earrings $550.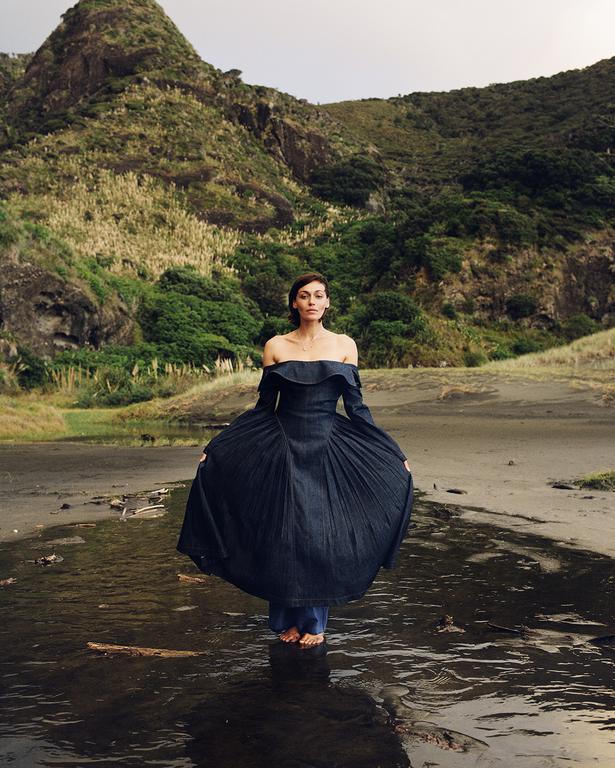 Grand Designs
Denim in all its iterations proves to be a constant source of inspiration for designers. Local label Florence and Fortitude take it to new heights with this grand denim coat $1890. Idae pants $499. Rachel Stichbury necklace $145.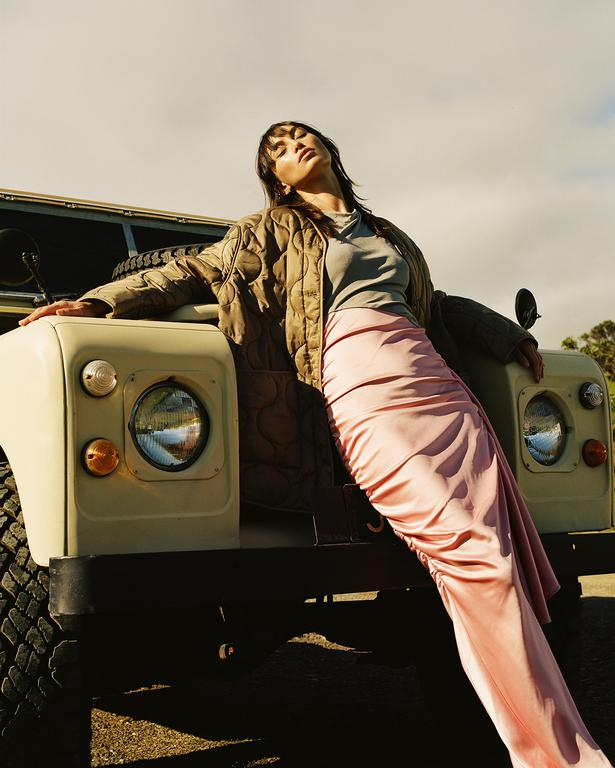 Easy On Me
The combination of high and low is a dress code that sees no sign of fading anytime soon. Mix and match your casual outerwear with a special dress (and maybe some diamonds). Paris Georgia dress $680. Samsøe Samsøe jacket, $379, from Fabric.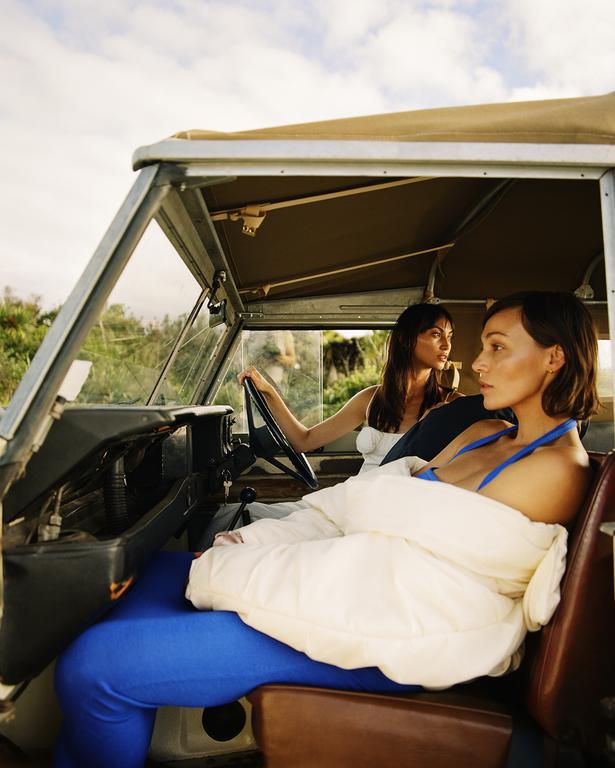 Cruise Control
Elle wears blue Wixii dress $245. Kate Butterworth jacket (POA). Tia wears Harris Tapper dress $750. Comme des Garcons puffer jacket, $1500, from Hunters & Collectors.
Photographer / Emma Anderson. Fashion editor / Chloe Hill. Models / Elle Gibson and Tia Woods from Super MGMT. Hair and makeup / Sandra Bermingham. Photographer's assistant / Cameron Lloyd. Fashion assistant / Annabel Dickson. Special thanks to Peter Anderson and Peter Forgie.
This story was originally published in volume eight of Viva Magazine.
Share this: