Favourite Things: Fashion Designer Wynn Hamlyn Crawshaw
Fashion designer Wynn Hamlyn Crawshaw shares his favourite things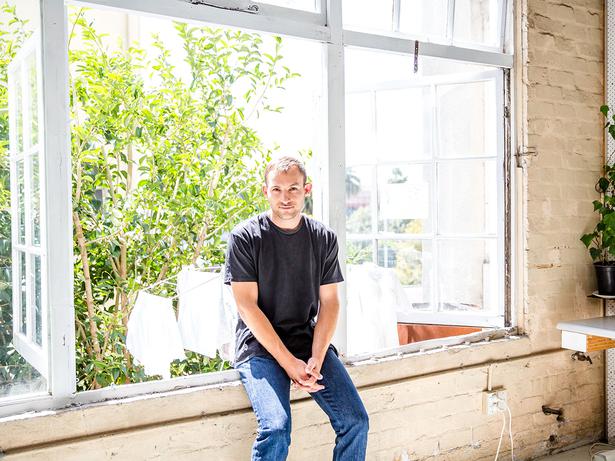 Saturday Feb. 18, 2017
Wynn Hamlyn Crawshaw's interest for fashion design was first piqued when he started sewing with his nana, making clothes for himself to wear. Fast-forward two decades and he is now creating collections full time from his inner-city studio in Auckland's CBD, under self-titled label Wynn Hamlyn.
The concrete space is offset with soft, 70s elements — think shell-shaped vases filled with dried flowers, ivy growing up the walls and striped orange couches.
"I grew up in a normal farm house in the country and now I live and work in an industrial building in the city — two quite different environments," says Wynn. "But the main similarity between the two would be all the ongoing projects around [them]."
Although his label no doubt tops the list of projects that keep him busy, the designer has filled his space with furniture he has created by hand — his kitchen bench a prime example. Wynn's cutting table was a DIY project, too, built from Perspex boards and metal pipes.

MY FAVOURITE THINGS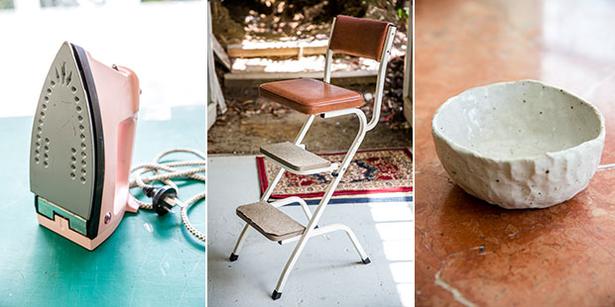 Pink iron; Step-ladder stool; Ceramic bowl. Picture / Babiche Martens
1. Pink iron
This iron was given to me by an old friend. It's special because it was a gift and also because it looks so old, but it's the best working iron I've had.
2. Step-ladder stool
For some reason, I love this stool — one of my many second-hand finds. It's pretty ugly but surprisingly comfortable, and super practical with the steps.
3. Ceramic bowl
This little bowl was handmade for me by my good friend Dan. It's special because he made it for me.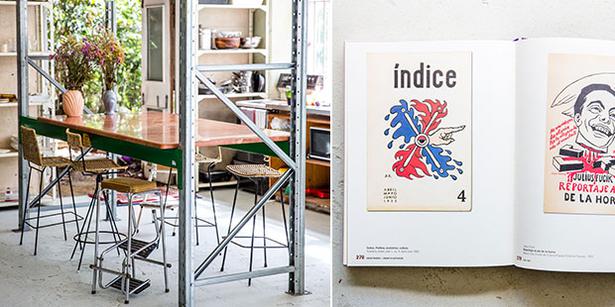 4. Kitchen bench
This is special to me because I made it from a heavy piece of marble I bought on Trade Me for $1 and some pallet racking. I'm quite proud of myself.
5. Diego Rivera: Gran Ilustrador / Great Illustrator
This is a catalogue of works by artist Diego Rivera, filled with lively illustrations that explore Mexican culture. It's my favourite book.
Share this: