The Bag You Need This Season
Designer Wynn Hamlyn has collaborated with leather goods label Yu Mei to create this intriguing carpet bag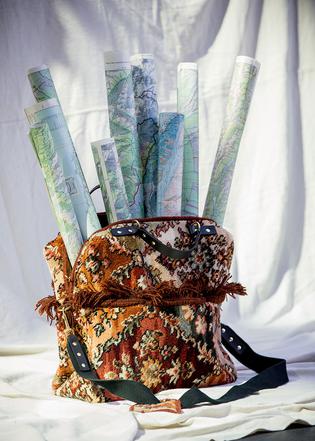 You know the age-old saying, everything but the kitchen sink?
In the world of handbags, there has never been a more apt time to throw this line around. The bigger, the better this season, with Chanel, Celine and Balenciaga filling the runways with oversized totes, carry-alls and square shoppers.
Unless you've got a girl-scout mentality when it comes to being prepared, this is a shape better suited to weekends away or stowing as carry-on.
GALLERY: Winter's Best Coats, Boots and Bags
We think this carpet bag, a collaboration between local brand Wynn Hamlyn and Wellington-based leather goods label Yu Mei, would look pretty good tossed into the back of a convertible as you head for the hills.
READ: Will Buying a Leather Jacket Make it Look Like I'm Having a Midlife Crisis?
• Wynn Hamlyn x Yu Mei bag $795. Available for pre-order, visit Wynnhamlyn.com
Share this: