Looped Founder Yordanos Berhane Is Creating A Safe Space For Black Communities In Auckland
The events creator is on a mission to make magic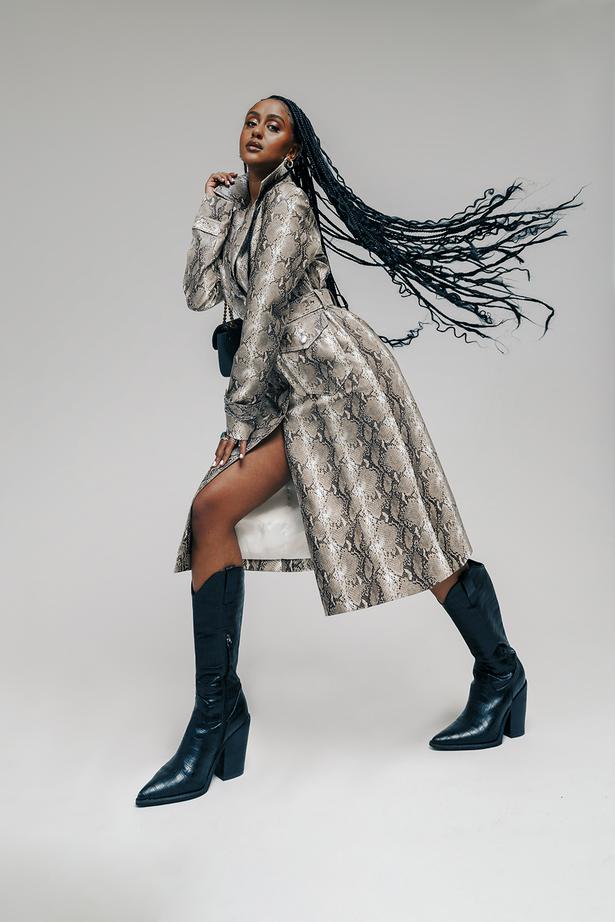 Monday Oct. 11, 2021
Come as you are was the call to action when Yordanos Berhane created the local nightlife event Looped more than a year ago.
A space for Black communities in Auckland to feel safe, Looped is, as 'Yordi' explains, a welcome space for everybody to enjoy — but improving the Black experience will always be at the forefront of her mission.
Having completed a Bachelor of Hospitality with a major in events management and a minor in HR, Yordi is well versed in creating experiences that redefine our nightlife.
Tell us about Looped and why it was important to you to create this community.
I wanted to create a space for my people and minority groups where they could see themselves in the space around them and immediately feel a sense of belonging and joy. I wanted to create a space where we would have guaranteed fun. I always want to make sure that Looped guests feel respected and welcome every step of the way, from security to bar staff, from the door staff to the hosts. I want to make sure our DJs feel accommodated, respected and appreciated. The challenge comes in finding venues and venue owners who are willing to have meetings and make sure that their staff are aware of our ethos and really want to do their best to represent Looped well by keeping up that same spirit.
READ: DJ Lady Shaka On The Power & Importance Of Nightlife
What are some of the valuable lessons you've learned about yourself along the way?
In terms of lessons, I've learned that it's okay to ask for help and advice. Find your community and work together to build what you have in mind and make it a reality. There are literally no limits to what you can achieve when you work in this way.
I have the power to do what I want and be in control of creating something that makes me happy and in turn, people vibe with it too. It's cool being able to think about small details that really make Looped stand out and set it apart. Basically, I can play around with it and have fun and I'm not limited by someone telling me what I can and can't do which is what I experienced while working under other people in this industry.
What advice would you give to those looking to get into the events space?
Do whatever the hell you wanna do. And you don't always need to take on feedback, especially from people who don't know what they're talking about. Just trust yourself and your instincts. If someone gives you advice, keep it at the back of your mind and use it when you need it. If you fail, you fail. It's only a setup for greater things, it's not the end of the world. It is what it is.
What is your approach to personal style and self-expression through fashion?
It's honestly not that deep to me and I don't think too much about it. Whatever makes me feel good, whatever looks good, I wear it. If I'm not feeling good, I know at least I look cute because my fit looks tight.
READ: What The Club Kids Can Tell Us About The Covid Generation
Whose style do you admire?
Vashtie Kola, Aleali May and Pharrell.
What is your approach to beauty? Do you enjoy it?
You're gonna have to ask my friend, Emily Zganiacz, who always does my makeup. I just sit in the chair and let her do what she does best. I love that you get your face done and you then walk with a whole new level of confidence. When I have my makeup done, I feel like no one can tell me anything and no one can ruin my day. I'm loving the culture where more people are paying for that experience and paying makeup artists what they're worth.
What motivates you to do what you do?
I want to inspire the young Black kids in New Zealand. I want them to have so many role models of Black people in the generation above them. I want them to see us all and know that they can do whatever they put their mind to. There is never too much of one thing, there is space for us all. If anything, we are better united. Find your people.
When Black people work together, we create magic.
A shortened version of this interview was published in Viva Magazine – Volume Five
Share this: