Online Vintage Store Magic Hollow
Online shop Magic Hollow is full of second-hand gems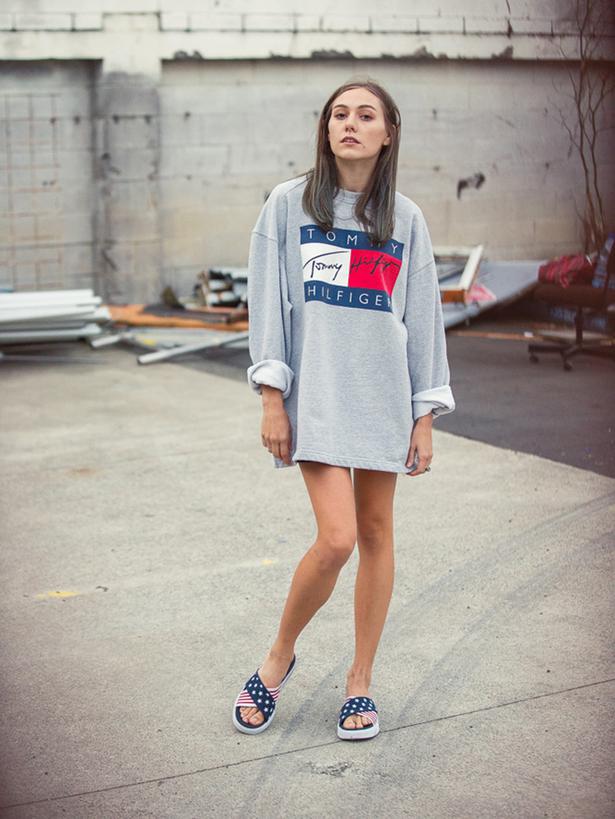 Wednesday May 6, 2015
At only 21, Laura Wright is a bit of a vintage aficionado. As a 14-year-old, the Aucklander scoured Sunday markets and opshops for second-hand gems to sell on Trade Me, to make money while at high school.
Now, Wright is launching a website as an extension of the popular Facebook shop she created at university, Magic Hollow, which sells a curated selection of second-hand pieces.
"On the Facebook page, we used to release a collection each week on Thursday of about 25-40 items, and the description has all the information about the product, and to purchase, you just comment SOLD and leave your email address to complete the payment transaction.
"One of the big driving forces with the website was to make it a bit more final when you wanted to buy something."
As well as stocking the website with locally-sourced vintage pieces, Wright has hand-selected clothes from the United States, including denim and old designer sweatshirts.
"A lot of the big vintage companies source mainly from wholesale warehouses where everything is pre-sorted. But we preferred a more organic approach," Wright says. "So instead of going over for a week, and just buying a thousand pounds of stock from one place, we went around to every tiny small town and found amazing stuff in the strangest places."
The website houses a selection of trend-driven second-hand clothes that will be updated weekly. "We specialise in on-trend vintage, so you'll never see me buying a 1950s swing skirt if it's not in fashion. At the moment, 90s sportswear is a massive trend, so there will be lots of that on the website."
Share this: