Yu Mei Looks To The Lounge For Its Hospitable New Retail Space
One of New Zealand's leading leather brands, Yu Mei joins the Newmarket neighbourhood with an innovative new concept store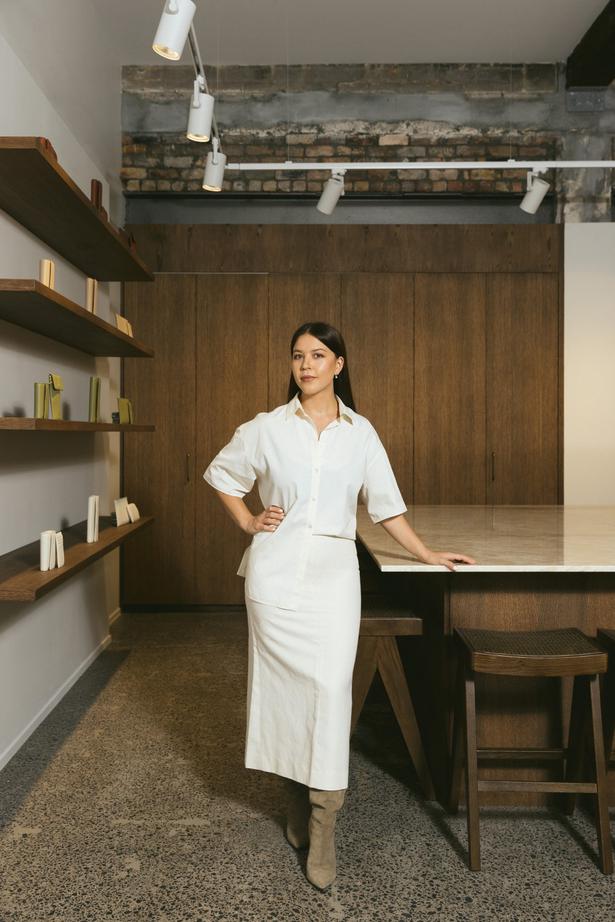 Thursday April 22, 2021
Local label Yu Mei continues to go from strength to strength, and so too does its founder Jessie Wong. Her latest move is to open a new store — the third concept-led retail space for the young brand, this time in Newmarket.
Located on characterful Kent St, the store pays homage to its former life as a foundry with exposed brick and natural materials, like onyx marble and stone from Oamaru (the same place the brand's deer nappa is farmed).
The concept space goes beyond a traditional store. Designed by Knight Associates (a favourite of designer labels) the concept store encompasses a gallery space, two lounges, and event zones — all designed in what Jessie describes as a residential format.
"For our largest site, it made sense to follow a residential-style, with fridges, an oven and full kitchen to facilitate this hosting, whether it be for just a couple of guests or a full event like the party we had for our opening," she tells Viva. "At home you feel comfortable, so I wanted to convey that easy and warm feeling. It's always a pleasure to have people over everyone's welcome."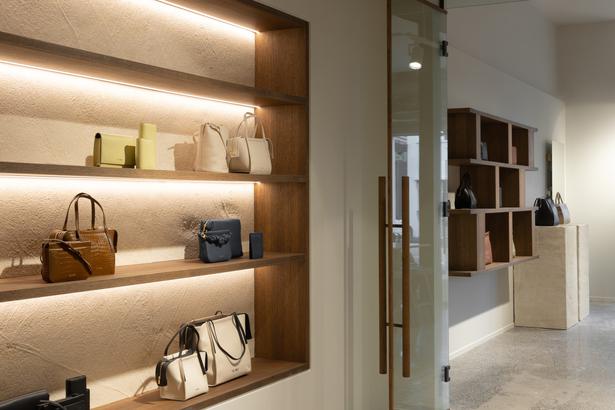 This vision comes from the natural evolution of the other two Yu Mei stores, located in Wellington and Auckland's Commercial Bay. "As we've developed our store concept, we've found the Yu Mei lounges become like meeting places," explains Jessie. "This [Newmarket] site is first and foremost an event space to host our community."
Like Jessie, who presented Yu Mei's autumn/winter 2021 collection with a digital runway in February this year, the label's devotees are tech-savvy — something reflected by the brand's retail approach. "I'm always thinking about the merging of digital and physical."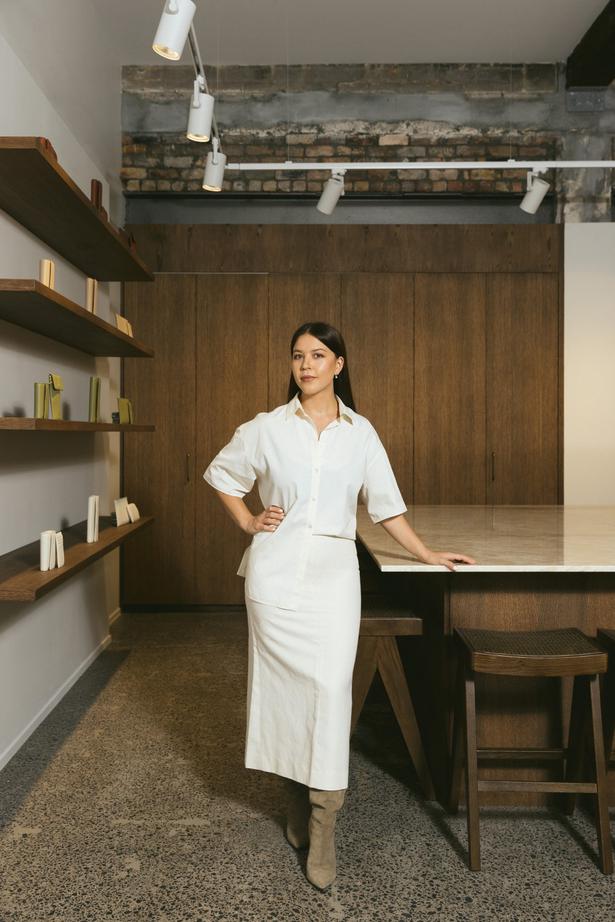 Yu Mei founder Jessie Wong at the Newmarket store. Jessie wears Jessica McCormack earrings from Simon James, The Row shirt, Yu Mei skirt, Margiela boots. Photo / Jono Parker

Also merging within the store is the usually delineated spaces of retail, workroom and home — with the Newmarket space acting as a base for Wellington-based Jessie and the Yu Mei team when they are in Auckland. To do so, the store (five times the size of the one in the capital) has a state-of-the-art Fisher & Paykel kitchen, office, and a dining table that seats twelve.

READ: Yu Mei's Agile Cyber Shift Sees Its Autumn/Winter 2021 Show Carry On

It's an innovative approach fitting of a flourishing retail precinct. Yu Mei is just the latest to set up shop in Newmarket, as the shopping district continues to evolve, enticing leading brands from New Zealand and around the world to the district — a factor that made the area front of mind for Jessie when she decided to open her third store.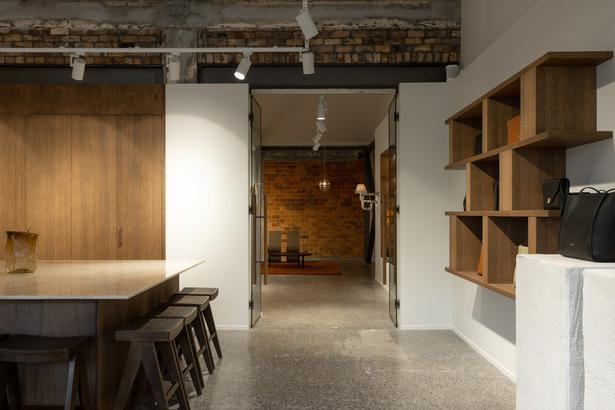 "There's an attractive lineup of world-class local brands here in Newmarket, which drew me to the site," she tells Viva. "We've heard that Aucklanders often stick to their postcode when shopping, but Newmarket feels like a destination."
With premium international brands like R.M. Williams, Mulberry and the soon-to-open Balenciaga a few streets away, and fellow local brands like Kowtow, Simon James and Father Rabbit nearby, it's a good place to be. "Our neighbours are all lovely and we're so pleased to be here among the boutiques of Kent St."
Yu Mei Newmarket can be found at 8 Kent St, Newmarket. 
Share this: