The Manifesto Interview: Zaim Kamal
Zaim Kamal of Montblanc reveals some of his creature comforts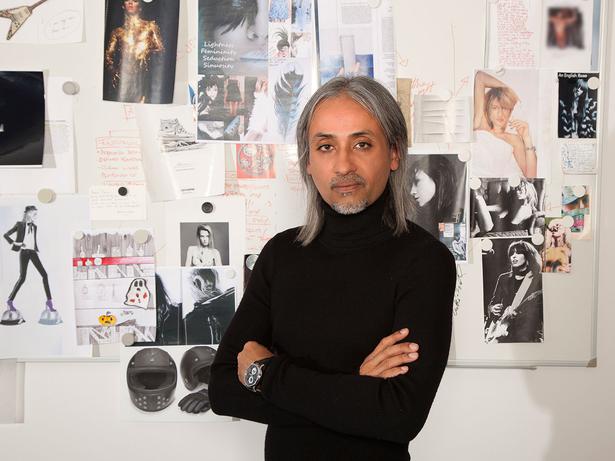 Friday July 8, 2016
At the helm of Montblanc for the past three years, Zaim Kamal has helped refine the heritage and artistic direction of the century-old luxury accessory brand to ensure it continues to stay relevant. The 52-year-old creative director is based in London, travelling often to visit manufacturers around Europe.
"Writing instruments in Hamburg; leather, Pelletteria in Florence, and watch manufacturers in Le Locle and Villeret in Switzerland."
Zaim's days are also filled with drawing, discussing design and materials and researching new ideas across the brand's range of pens, leather goods and its fastest growing product, watches.
Zaim, who describes his personal style as "Keith Richards meets Dorian Gray", says his experience in the world of luxury has taught him to find inspiration everywhere. "I walk through my daily life with open eyes and an open mind," he explains. "Inspiration and creativity are all around us, waiting to be plucked."

LIFESTYLE
Favourite cocktail: Vodka martini with a twist.
Stationery: Montblanc 149 unlined sketchbook. I go through one of those every eight weeks and it never leaves my side.
TRAVEL
Favourite city: London when the sun shines and the city glows.
Favourite destination: Anywhere next to an ocean.
Hotel: Any Aman or Mandarin Oriental.
Airline: British Airways.
Snow or beach holiday? Beach.
FASHION
Ethos: Rockstar meets Urban Rider
Online store: MrPorter.com
Where do you have your hair cut? Vidal Sassoon London
FOOD
Cuisine: Japanese
Restaurant: Hakkasan Hanway Place in London [even though it is Chinese]
Bar: Bar Termini in London for its Rose Negroni. Monkey Bar New York for its martinis.
Cafe: Primrose Bakery, London.
Dish: Edamame with Maldon salt.kes
CLOTHES
Shoes: High-heeled boots.
Shirt: Vintage rock T-shirts, Muji black roll neck jumpers and formal white Saint Laurent shirts.
Jeans: Skinny, low waisted.
Blazer: One button, slim-fitted, black.
Sunglasses: Montblanc Titanium aviators.
Trainers: Never wear trainers except for sport.
Wallet: Montblanc gold alligator pocket 6 CC.
ARTS, MEDIA & DESIGN
Artist: Too many, but if pushed to select just one it would have to be Egon Schiele for his drawings.
Musician: Patti Smith and Keith Richards.
Architect: John Pawson and Otto Wagner.
Photographer: Helmut Newton, Lee Childers, Corinne Day.
Furniture designer: Jean Prouve.
Share this: