Zambesi Archives on Sale for the First Time
A rare opportunity to buy special pieces from the label's 37 year archive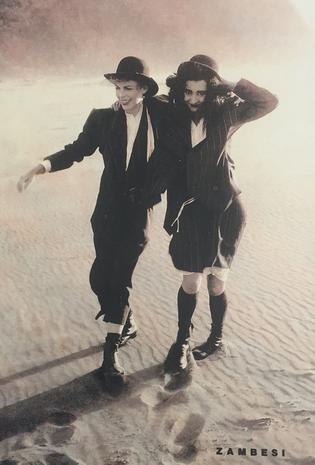 When a designer fashion label amasses an archive spanning 37 years, the need for more storage space is inevitable. Not just any archive, the Zambesi archive is a special collection of garments that showcases the breadth and evolution of the brand's trajectory over the years - and for the first time ever, will be open to the public to purchase.
READ: Stacy Gregg looks back at the sound of Zambesi
Flying the flag for New Zealand fashion around the world, Zambesi's designs have been lauded for its innovation and pioneering a look that's unique to New Zealand fashion. Designer Elisabeth Findlay's approach to fabric selection has been a particular highlight over the years. 
"This is the first edit of our coveted 37 year old archive and we are excited to present this opportunity to our loyal followers," she explains of the decision to open the Zambesi vault.
The Zambesi Archive Sale is open to the public from 10am-4pm Saturday October 15, at The Cube, 8 Canada St, Newton.
Share this: