Zambesi's Elisabeth and Neville Findlay on love and romance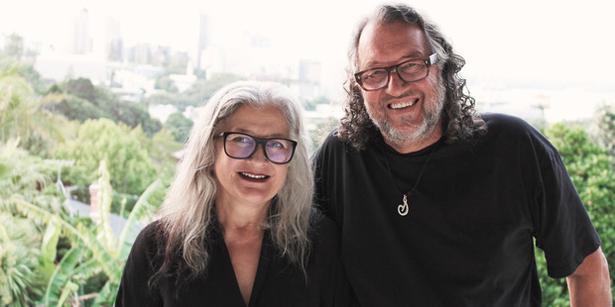 Tuesday Feb. 10, 2015
Why they're hot: This duo is the creative mastermind behind Zambesi and they've been married for 43 years. Their signature look: is often head-to-toe black.

Most romantic thing your partner has ever done?
Elisabeth said: Neville asked me to marry him after four months of dating and did not give up until I agreed. We married two years later. Neville went into army service 10 days after we were married and he wrote me the most romantic funny letters which I still have somewhere!
Neville said: Many, many romantic things including presenting me with two wonderful daughters and, on another level, not divorcing me when she came home from Paris to find an expensive classic Jaguar in the garage.

What was it that drew you to each other?
Elisabeth said: A friend I worked with arranged a blind date and Neville turned up around 11pm, when I had almost given up on him, and informed me we were due at an engagement party out West.
Neville said: I saw Elisabeth as this exotic and gorgeous person who possessed a beautiful soul with old-fashioned European family values. We basically made a mind connection from day one.

What's the key to staying in love? 
Elisabeth said: What's not to love? Our wonderful loving family comes first for us both, and I am still attracted to the man who races fast cars, plays the drums, loves the sea and keeps me guessing!
Neville said: Giving each other space to pursue your own dreams and interests. It is the ultimate respect to pay one's partner.
Share this: