What's So Good About Zara?
With news of Zara opening in New Zealand, find out more about the fast-fashion brand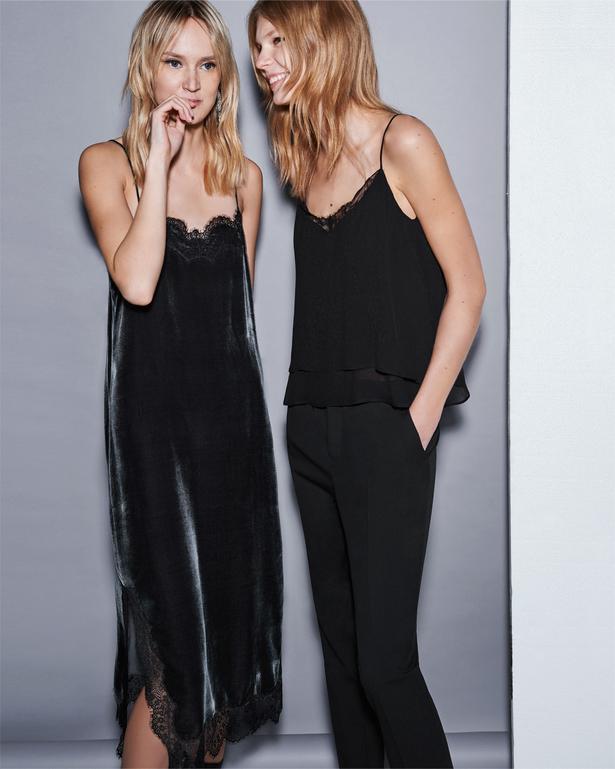 Monday Dec. 14, 2015
In October this year, Amancio Ortega Gaona was the world's richest man. A surge in Microsoft's share price and currency fluctuations meant that by close of play that day, Ortega, estimated to be worth around $110 billion, had slipped to second place. Even so, the Spanish press hailed his temporary ascension to the peak as a not-so-minor miracle — as well they might, given Spain's current economic woes.
In the past 12 months, shares in Ortega's fashion company, Inditex, rose 40 per cent in price. Ortega owns 59.3 per cent of the business, which is valued at $180 billion, and is bigger than H&M and Gap. So why do we know so little about the man behind it? Ortega avoids the limelight, declining all interview requests and eschewing the flashy resorts and extravagant hobbies that stud the billionaire's Milky Way (his chief hobby is rearing chickens). Consider, below, the CV Ortega would (perhaps) write were he publicity-minded.
READ: Zara to Open First NZ Store
How did the son of a railroad worker in Fascist Spain hit the big time?
Ortega began his professional life at 14 as a delivery boy with a shirt-maker in Coruna, a blustery city in northern Spain. Within a few years, he had set up a workshop making nightgowns, lingerie and babywear. In 1963, with the equivalent of $50 (so legend has it) he founded a company called Confecciones GOA — his initials, backwards.
It's a family affair
Ortega integrated GOA into the holding group Inditex, which he set up with his first wife, Rosalia Mera, and which floated on the stock market in 2001. His second wife Flora Perez, 61, sits on the board of Inditex. Their daughter Marta, 31, who has undergone training at the firm, including working in a store, is widely expected to take over, although the firm has yet to confirm her as a successor. Meanwhile, 79-year-old Ortega somehow finds time, between tending to his beloved chickens, to remain very much involved with all his brands.
Presumably Zara was named after a daughter?
Actually, it was originally going to be named Zorba, after Ortega and Rosalia's favourite film, Zorba the Greek. Hearing of the proposed name, the owner of a nearby bar, also called Zorba, complained. Conciliatory yet budget-conscious, Ortega searched for an alternative name that would use (almost) the letters he'd already had made. Zara, with its budget versions of catwalk hits, opened in Coruna in 1975. Ortega began to expand into the rest of Spain, invading Portugal in 1988, the USA the following year and France in 1990. The UK, which already had a ferociously competitive high street, took a bit longer. The first Zara opened in London in 1998. It, too, was a smash. These days no town can consider itself a serious retail magnate without a Zara. When Sydney finally got a branch in 2011, crowd barriers had to be maintained for weeks. As one Sydneysider remarked sardonically: "Thank God, we won't be a third-world fashion country any more."
READ: 7 Ways to Be a Conscious Shopper
What's so special about Zara?
Speed, obviously. Its state-of-the-art manufacturing chain means it can midwife a product from drawing board to shop floor in three weeks. While some of its manufacturing is in China and Morocco, most is in Spain and "proximity" countries, making it easier to control quality and, when necessary, increase production overnight.
What really lifts it above the competition is its faultless eye. Any chain can churn out catwalk "tributes" by the lorry-load, but Zara does it better than anyone else, thanks to its cut and tailoring, both honed in a country that is particular about such things and which, until relatively recently, still had a strong home dressmaking culture.
Why does Zara seem more sophisticated than the competition?
Instead of a scatter-gun approach, Zara targets three or four key influential labels and thoroughly inhales their aesthetic, until it too becomes synonymous with what they do. While its competitors on the high street are known for fashion, Zara is also associated with style — a crucial feature when it comes to attracting the blessed 45-plus demographic, with its increasingly large disposable income. That's not to say there isn't a fair amount of dross, even in Zara, but the seasoned Zara shopper knows to focus on the front of store where all the prime cuts are.
Sorry, I'm not interested in copies.
Really? There's barely a soul on the front row who doesn't own something from Zara, if only to polish her credentials as an editor who can relate to her readers. Nowadays, it is a hallmark of intelligent shopping — as evinced by the Duchess of Cambridge, Mary Berry, Alexa Chung, Olivia Palermo, Michelle Obama, January Jones, Katie Holmes, Samantha Cameron, Queen Letizia of Spain... All Zara customers.
In addition to catwalk interpretations, the brand is peerless at producing numerous twists on classic staples. This month's taupe trenches, for instance, come in various lengths and fabrics, including leather and suede; the tweed coats and capes are available in herringbone, Prince of Wales and houndstooth... A compelling sales pitch for anyone who walks over the threshold. Don't ever pop into Zara for "a quick look". You'll be seduced by the variety, choice and clarity of message — until you too experience that phenomenon described by fashion blogger Garance Dore as the "Zaragasm". Didn't know you needed a tweed coat? You do now...
READ: H&M to Open in Sylvia Park
Aren't some of these 'tributes' a bit too close for comfort?
You'd think. Some are merely "school of" — such as this year's Barbie doll T-shirts, which miraculously chimed with the Barbie theme of Jeremy Scott's Barbie doll collection for Moschino this spring, even featuring a very similar typeface. Others, as in the case of a Celine-esque, block-coloured shoulder-bag from a few seasons ago, or the Valentino, block-heeled patent tango shoe, the tributes disappear from store mysteriously quickly. Did they sell out or were they withdrawn?
Zara produces relatively small runs of some of its best products. There might be 40,000 of a successful style — but spread across 88 countries, that counts as restraint, which only makes savvy consumers less likely to dither when they see something good.
Saint or sinner?
It may be that like other major high street retailers, Zara is issued with its share of writs. Understandably, this is not a topic on which it dwells in its communications with the press. On the other hand, unsubstantiated rumours have circulated within the industry for years that some of the biggest designer labels actively collaborate — for a handsome fee — with some of the biggest global high street players.
One thing's for sure: if you're being referenced by Zara, you're relevant. It doesn't waste its time on brands on the way down. Daniel Piette, chairman of LVMH Investment Funds famously described Zara as "the most innovative and devastating retailer in the world". Labels it currently loves are Valentino, Saint Laurent, Celine and, since last spring, Gucci, which is edging out former favourite Isabel Marant.
How do they always get it right?
They don't. There are flops. But these are rapidly withdrawn, or tweaked. Staff are trained to listen to customers. Information filters up the food chain, as far as the 350-strong design team in Arteixo, Spain. When a batch of white jackets stubbornly refused to fly out of Manhattan branch of Zara a few years ago, sales staff talked to shoppers and discovered that Manhattanites prefer cream. The run was withdrawn, re-issued in cream and sold out in that 42nd Street branch. That's city-specific customisation for you.
Hits aren't endlessly reproduced, they are modified, ostensibly so that customers won't walk into a room of identically dressed women, but also so that they will buy several versions.
— The Daily Telegraph
Share this: