Zara Auckland Opening Date Announced
The opening date for New Zealand's first Zara store has been confirmed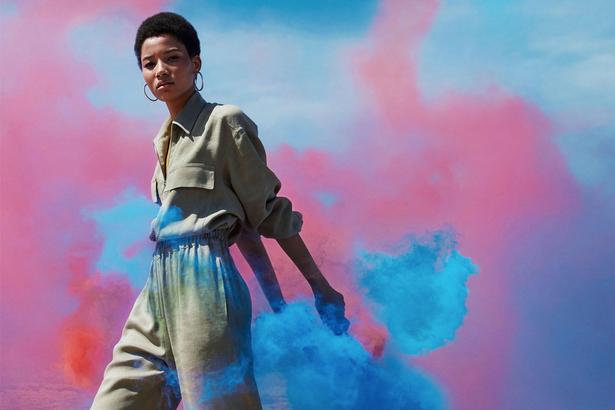 Thursday Sept. 8, 2016
Spanish retailer Zara has announced it will open its first New Zealand store next month. 
The High St giant, which has more than 2,000 stores worldwide, will open a shop in Auckland's Sylvia Park on October 6.
Womenswear, menswear and kids' clothing will be on offer at the single-storey space, which will be updated with new stock twice a week. The clothes and accessories are specifically designed for the Southern Hemisphere. 
The opening is just five days after Swedish retail chain H&M opens its first store in New Zealand, also at Sylvia Park, on October 1.
The CEO of Kiwi Property, which owns Sylvia Park, says the close opening dates are purely coincidental.
"We've been talking to Zara and H&M for a long time about coming to New Zealand, and it just so happens we were able to conclude a deal with Zara about the same time as we were able to conclude a deal with H&M," says Chris Gudgeon.
READ: What's So Good About Zara?
"Our vision at Sylvia Park is to create a world-class shopping experience, so that our shoppers don't have to go to Melbourne or Sydney anymore, to get access to the kind of brands they'd like to see."
Gudgeon says he doesn't think the openings will have a negative impact on local retailers already operating in the mall.
"We've got a whole bunch of new store fit-outs happening, because what all our retailers are anticipating is an increase in pedestrian count. We're going to see a lot of people come to Sylvia, and while they're there they won't just visit one shop.
READ: Aesop Opening in Auckland
"All the best retailers like being there alongside Zara and H&M, and we've got a waiting list of retailers who would quite like to come into the mall."
The east Auckland mall has undergone an $11.5 million upgrade to accommodate the Zara store, which will be located in the fashion precinct near Trenery. Sylvia Park is New Zealand's largest enclosed mall, with a total rentable area of approximately 74,000sqm.
Gudgeon says there are also plans for a fashion gallery expansion, which would be across a second level, with construction expected to begin as early as next year.
Australia already has 15 Zara stores, in Sydney, Melbourne, Perth, Adelaide, Brisbane, Canberra and the Gold Coast.
READ: 7 Ways to Be a Conscious Shopper
Zara, which is renowned for its reproductions of designer clothes, opened its first store in Spain in 1975 and is worth US$10.7 billion, according to Forbes. Its owner Amancio Ortega is the second wealthiest man in the world, after Bill Gates. 
The brand's state-of-the-art manufacturing chain means it can turn around styles in three weeks. In-store staff are also trained to listen to customers, so pieces that aren't selling can be pulled from the shop floor and tweaked to better suit a particular demographic.
Thanks to its fashion-forward designs, Zara is favoured by industry insiders and has been worn by the likes of the Duchess of Cambridge, Alexa Chung and Michelle Obama.
Other international retailers to open stores in New Zealand recently include Chanel, Dune London and Victoria's Secret, with Aesop opening tomorrow and Tiffany & Co. in November.
Share this: