Up Close with Zara Mirkin
New York-based Kiwi stylist Zara Mirkin talks Kim Kardashian, life in New York and her new campaign for Lonely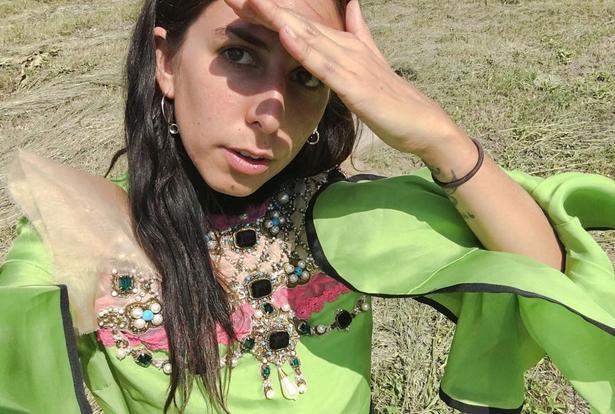 Tuesday Oct. 11, 2016
By now we all know the Lonely Girls Project is much more than just women standing around in bras and knickers for an advertisement. Started by stylist and expat Kiwi Zara Mirkin in collaboration with lingerie brand Lonely, the project has helped expand the conversation around body image and diversity — with Girls stars Lena Dunham and Jemima Kirke photographed for a special sitting in New York recently.
The latest series of portraits, photographed by June Canedo and styled by Zara (who recently styled Kim Kardashian), feature nine women wearing the new collection, including artist Ajani Lucid, transgender model Aurel Haize Odogbo, model Paloma Elsesser, and Kiwi designer and model Georgia Pratt. Zara is one of New Zealand's top creative exports, known for her grungy aesthetic — she is often influenced by the talented people around her and music.
What are you most proud of about the new campaign?
I feel like with every campaign we have approached new obstacles over the typical lingerie advertising. In past shoots we have shot models of colour, plus size bodies, as well as women with body hair. This time we went further in the sense of an all-inclusive campaign. We shot women of ages from 20 to 60 years old, many different ethnicities, all sorts of body shapes and our first transgender model. I feel so proud because Lonely is the first lingerie label to do this and include everyone.
What is the story you wanted to tell and share through the images?
I just hope when people see these images they are interested in the girl - Google her name or click on her link to see what kind of person she is. They will see that every single one of these women have a story to tell, that they are all so talented in the field they are in, and proud women of who they are and what they represent.
Why were the nine individuals chosen?
Casting for a brand that has such a big following is very important - as you have the power to influence people and say something that matters. Instead of putting out imagery of unhealthy, unrealistic body images of most commonly uneducated young girls. June and myself chose nine women of all different walks of life, ages and body shapes - who we find influential and inspiring in our lives and to others. Women for other women to look up to. Most importantly with the casting of this campaign we wanted to address the 'Black Lives Matter' movement as it's such heavy problem we are dealing with in America right now, and people should be doing anything they can to help.
How did the Lonely Girls Project first come about?
It's really hard to remember the exact conversation that started it. But I want to say it was almost five years ago, and it was something that Helene (co-owner of Lonely), Keya (a long term Lonely staff member) and myself came up with. I guess we saw it as a really refreshing way to make content for their lingerie - that wasn't stereotypical advertising, and could include every kind of women no matter what age, body shape, ethnicity, socio-economic status, gender fluid you are. I am extremely proud of the Lonely Girls Project and to see it continuing to grow.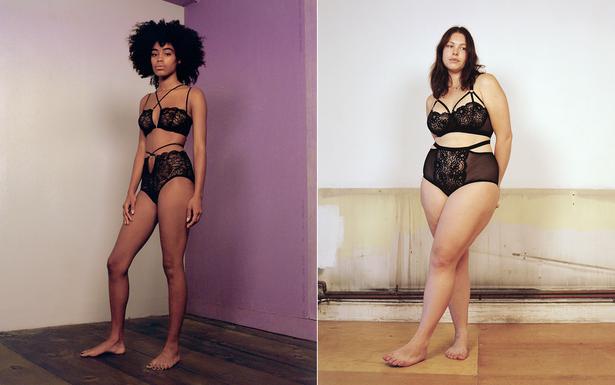 Lonely Girls Project campaign with artist Ajani Lucid and Georgia Pratt. Pictures / June Canedo.

What are your main influences when it comes to your work?
Music, and people I meet and their stories.

Who are your favourite models to work with right now?
I barely work with models anymore... But I guess you can consider Paloma (who featured in the campaign) a model - I love her because she is smart and has other things going on than just being a model.

READ: Paloma Elsesser on Confidence and Creativity

Tell me about the Wonderland shoot with Kim Kardashian - what was she like to work with?
There was a lot of pressure and anxiety around the shoot as we were dealing with essentially the most famous person in the world. Her and Kanye had to approve our whole team. But the shoot went amazingly and Kim was surprisingly one of the kindest, warm and polite people I have ever worked with. It really changed my opinion on her and the rest of her family.

What has been your most memorable shoot?
I recently got to fly to Miami to style Harmony Korine - who is someone who has hugely influenced what I do, and been one of my biggest inspirations. He was so humble and kind, and we spent such a beautiful day with him and his family.

How has your styling evolved from when you first started out in New Zealand?
I think it naturally has matured because I have grown up - as well as having access to any designers in the world, which has very much elevated my work.

How has living in New York influenced your personal style?
It has definitely made me more low-key. New York is a struggle; getting around on the subway, in the intense heat or freezing snow. I think if anything it has made me dress more for comfort. There is also so many people here trying to dress really well, or crazy and stand out - I think that too makes you want to be less noticed, because you get so sick of seeing it all.

Your favourite spots in New York?
I spend a lot of time at Rockaway Beach, it's my favourite place in NY - I like eating tacos at the surf club (88th St) and drinking watermelon juice. There is a good juice spot on the boardwalk at 97th St too.

Stella Dallas on North 6th in Williamsburg is really good for vintage. Old 60s and 70s Levi's and blank T-shirts.

Don Pedro is a shitty dive bar by my house in East Williamsburg, that always has really good bands playing and yum Mexican food.

Brooklyn Ball Factory is where I drink my coffee every day.

What do you think has shaped your ideas around individuality, expression and self-appreciation the most?
The people I have met since moving to NYC. Whom I have become friends with and work with as my teams. They are people that work in fashion but on the outside if that makes sense... they have taught me how to view things differently.

READ: Zara Mirkin on Band T-shirts

What's the most important lesson you have learnt from your years working in fashion? What do you think it takes to make a name for yourself?
I guess I've learnt that at the end of the day none of it really matters. It's kind of like a weird game, and the real important stuff is not your career or status, but your happiness and that you have good people around you. I think to make a good name for yourself you have to be good at what you do, professional and most importantly kind.

What type of cameras do you shoot with?
I shoot on a manual 90s Minolta camera that you learnt how to use in high school. It costs about $30.

Share this: