Walker and Hall's Loving Collaboration with Zoe & Morgan
For their first collaboration, the jewellery retailer and handmade jewellery brand have released a limited edition collection celebrating love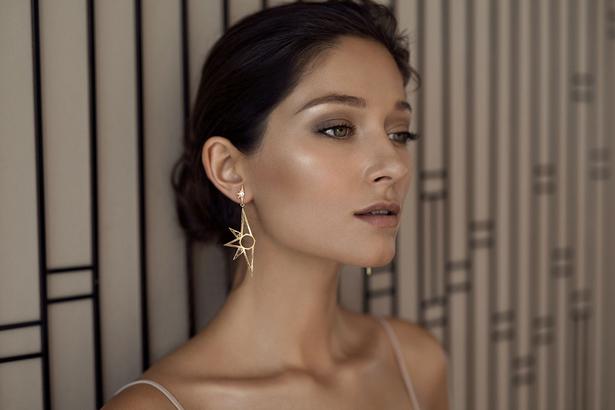 Friday Dec. 1, 2017
Walker and Hall is giving us the warm fuzzies with their first collaboration with jewellery designers Zoe & Morgan. A limited edition collection, it is made up of handcrafted pieces which celebrate something important to us all: love.
"Teaming up with Zoe & Morgan was a dream of ours as we adore both the amazing people there and the unique look and exquisite details of their jewellery design," says Liz Yarrall, marketing manager for Walker and Hall.
"As another Kiwi family jewellery business, we have always felt our passion for quality pieces and the ethos of our brands were a perfect mix. We both believe jewellery is a celebration and symbol of love, whether it be for family, friends or yourself — and the collection reflects this spirit perfectly."
The three-part collection, called Love Explosion, consists of pieces which capture Zoe & Morgan's signature statement-making style, including the 'Skyward ' earrings (pictured, from $249), 'Hypnotise' studs and 'Outshine' necklace.
Each comes in gold or silver and, as the collection name would suggest, is shaped with explosive points radiating from centre.
"Morgan and I designed this capsule collection together," explains Zoe of her brother, design partner and label namesake. "Our aim was to send a message of love that transcends our jewellery.
READ: The Best Coloured Jewellery to Buy Now
We wanted to create pieces that could be gifted at Christmas to someone you love, be it a partner, sister, friend or mother."
Whether you're giving to a loved one, or showing yourself some love, this collection is designed to be a token of affection that far outlasts flowers.
• Love Explosion by Walker and Hall x Zoe & Morgan is available from Friday, December 1 from all Walker and Hall and Zoe & Morgan stores. 
Share this:
More Fashion / The Latest