Meet the Team: Zoe Walker, Associate Editor
Meet Zoe Walker, who will be on the ground at New Zealand Fashion Week 2016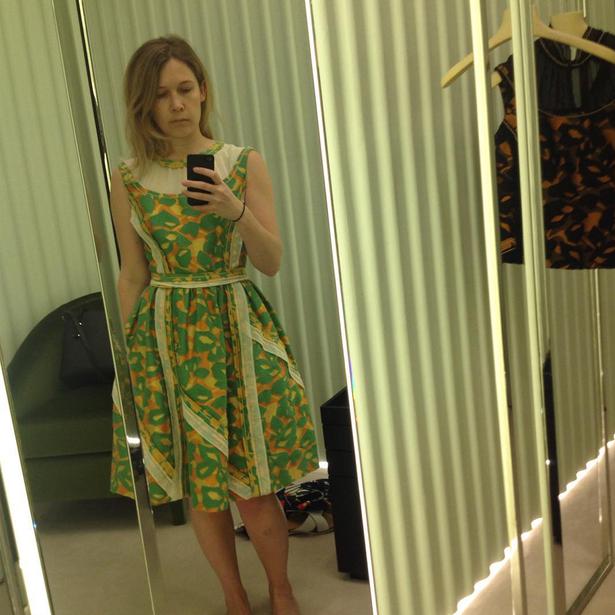 Saturday Aug. 6, 2016
What do you do at Viva?
I work closely with and help Amanda on all things Viva – planning content, strategising, confirming page layouts, managing the team… cracking the whip and making sure deadlines are being met! I write, when I can. I send a lot of emails. A bit of everything…I liken it to spinning plates.
Where were you before Viva?
I've been here for eight years, so can barely remember life before Viva…! I started here as a part-time writer. Previously, I was a writer at Fashion Quarterly, and before that, writer Stacy Gregg's assistant. At the time she was the fashion and beauty editor at Sunday magazine, and was launching the fashion website Runway Reporter at the same time. I began by helping out with anything and everything she needed across the two roles, soon growing to do more writing, product styling etc.
What will you be doing at Fashion Week 2016?
We'll be covering it extensively across all of our platforms, from the website to social media, our usual Wednesday edition to a special Viva Daily throughout the week. There's a lot on, so my main role is really to manage it all – the team, the content, the deadlines – and ensure it's not too crazy. And attend the shows.
What's the best part about Fashion Week?
The thrill you get when you're watching an incredible show – that is rare, but it's the reason to keep attending after so many years. I also love the sense of camaraderie that develops among the team. When you're working long hours and existing in the 'fashion week bubble', it can get a bit intense, delirious, silly. I'm lucky that I have the best – intelligent, savvy, fun – team out there.
And the worst?
The worst part – and this could be applied to working in fashion in general – is this preconception (still!) that it's fluffy, unnecessary; standing around drinking champagne and getting a goodie bag. There are definitely some who are there simply to be seen, but the majority of people that I see at fashion week are working hard. Fashion is a business, albeit an often very attractive one.
What's your favourite fashion week collection to date?
Well the collections that I still remember vividly were also part of an amazing show. There are a few standouts, but from a clothing collection and epic show point of view, I'd have to pick Kate Sylvester – her collections Wolf (2006) and Tartt (2014) – and Zambesi in 2006. The music (Jaws soundtrack), the venue (boatyard), the hair (choppy wigs), the models, the clothes, they were all perfect. I still wish I had bought more from that range.
Zoe's Shopping Picks:


How did you get your start in the industry?
I studied communications, majoring in journalism, at AUT. I interned, assisted, wrote and worked for free. I was nice, professional, and really tried to learn from those more experienced than me.
Favourite part of your job?
The feeling when you know you or someone on the team has really nailed a story (or an issue) - when you produce something that engages and has an impact on people.
Least favourite?
The amount of time I spend in front of a computer.
What's your second career option?
Open a cool cattery in the countryside, and help rescue stray cats.
READ: Don't Call Me a Crazy Cat Lady
What are you favourite news sources outside of Viva?
I tend to prefer British fashion magazines. I'm just a huge Anglophile in general. I love British Vogue for its features, fashion and otherwise. The tone and humour of Tatler. The Gentlewoman, like everyone else! Right now I'm also buying Conde Nast Traveller, Fast Company, Vanity Fair (even though their Margot Robbie profile really pissed me off) and Puss Puss magazine. News, from Twitter usually. Most visited websites: New York Times, T Magazine's section, Guardian, Net-a-Porter.com, Business of Fashion, Vogue, Man Repeller. I really like The Fashion Law's approach, and locally, The Spinoff (like everyone else who lives in Auckland and works in the media). Giphy.com, for Rihanna Gifs to send to Dan and Jess. Buzzfeed…I'm embarrassed to say, I do love a dumb Buzzfeed quiz.
What's your weirdest party trick?
I can't think of anything weird…but my best is perfecting the Irish Exit.
Share this: