Top Wines to Take to a Party
Two Auckland restaurateurs choose their top wines to take to a gathering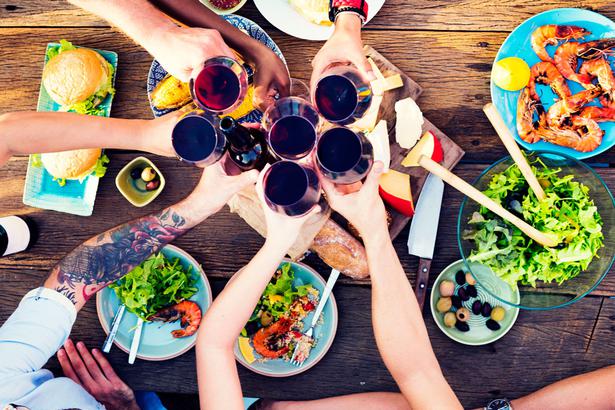 Wednesday Dec. 28, 2016
Heading to a New Year's Eve soiree but unsure what wine is a respectable contribution? Two Auckland restaurateurs give their top picks.
SVEN NIELSON, Molten
For me parties at this time of the year invariably take the form of barbecues - mostly smokey wood-fired affairs. Following is a list of wines that would be welcome guests at any self-respecting summer soiree.
NV Taittinger Brut Cuvee Prestige, $74.99 
Everyone likes bubbles and a fresh bottle of Taittinger is one of the great joys in life. Excellent as an aperitif, but it also has the weight and concentration to match well with a range of shellfish and white fish dishes.
Greywacke Riesling, $29.95
Light bodied and full of delicious citrus and stone fruit encased by bright, sherbetty acidity. If it's a breakfast wine you're after then look no further.
Clos Marguerite Sauvignon Blanc, $27
Impeccably crafted, this is a wine made with restraint and great skill. Everything that is good about Marlborough without being over the top.
READ Pretty Wine to Take to the Party
Mahi 'Boundary Road' Sauvignon Blanc, $29 
Not your usual Marlborough sauvignon blanc, wild yeast, barrel ferment and lees stirring all add complexity and richness to the perfectly ripened fruit.
Prophets Rock Pinot Gris, $34.99
An absolute triumph from a winemaker that has done time in Alsace. Superbly balanced with just enough sweetness cleaned up by crisp and refreshing acidity.
Umani Ronchi 'Casal di Serra' Verdicchio, $16
Now under screw cap, this is a very reasonably priced dry white from the Marche region of Eastern Italy. Pristine and fresh, I love to drink this with clams cooked with a bit of butter, garlic and white wine.
Dog Point Chardonnay, $38.99
Both flinty and fruity, vibrant and rich - consistently one of New Zealand's best chardonnays.
Domaine de la Mordoree 'La Dame Rousse' Tavel, $29.99
Mouth watering rosé from the Rhone Valley that makes an ideal match with charcuterie and pickles.
Marreti Langhe Rosso, $26.99
A great alternative to pinot noir, this is a blend of Barbera and Nebbiolo form the region made famous for Barolo and Barbaresco. Plenty of dark fruit, herbs and gamey flavours with plenty of structure from both tannin and acidity. Perfect partner to steak cuts such as onglet and eye fillet.
Borsao Tres Picos Garnacha, $26.99
Because sometimes you need a big wine to go with your 600g rib-eye steak on the bone cooked over coals. An abundance of intensely concentrated juicy red and black fruits.
• Molten is at 422 Mt Eden Rd.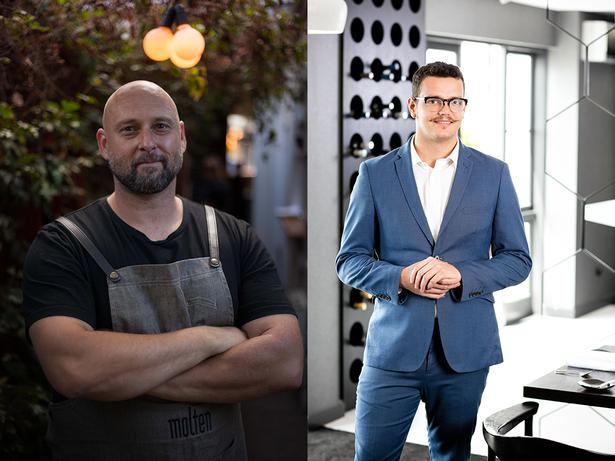 Sven Nielson, left, of Molten, and Stefano Baldin of Sidart. Pictures / Supplied
STEFANO BALDIN, Sidart
My list of 10 top wines to take to a party is based on the criteria of being interesting, easily approachable, affordable, and very enjoyable on their own.
2012 Chasing Harvest Pinot Noir (Central Otago), $47
Different from many expressions of Central Otago pinot noir, very subtle fruity nose with a nice forest floor note coming through, great elegance.
2014 Champalou Vouvray (France), $31
Very citrussy palate, nice to sip on a warm afternoon.

2006 Winslow 'Turakirae' (Martinborough), $65
An all-time favourite for me, great Bordeaux-style blend, incredible softness, still so youthful with lots to give in the next five years at least. Who said that New Zealand is all about sauvignon blanc and pinot noir?
2011 Mountford Estate 'Hommage A l`Alsace' (Waipara), $42
Great tribute to the now more common field blends of Alsace, incredibly layered, you will not get bored of its complexity.
2008 The Haypaddock Syrah (Waiheke Island), $69
Great maturity, drinking really well now. Has a really subtle peppery character, exceptionally well-integrated with the light dried fruit aromas, but more so the tertiary flavours from the ageing and the lovely "barnyard" feature adds a value to it. Sensational juice.
NV Billecart-Salmon Brut Reserve (France), $110.99
The king of aperitifs for me, especially for the pretty good price point with respect to many big champagne names. Lovely minerality, refreshing fine bubbles that tickle your throat and make you ask for more. Brilliant.
• Sidart is at 283 Ponsonby Rd, Three Lamps.
Share this:
More Food & Drink / Wine & Drink