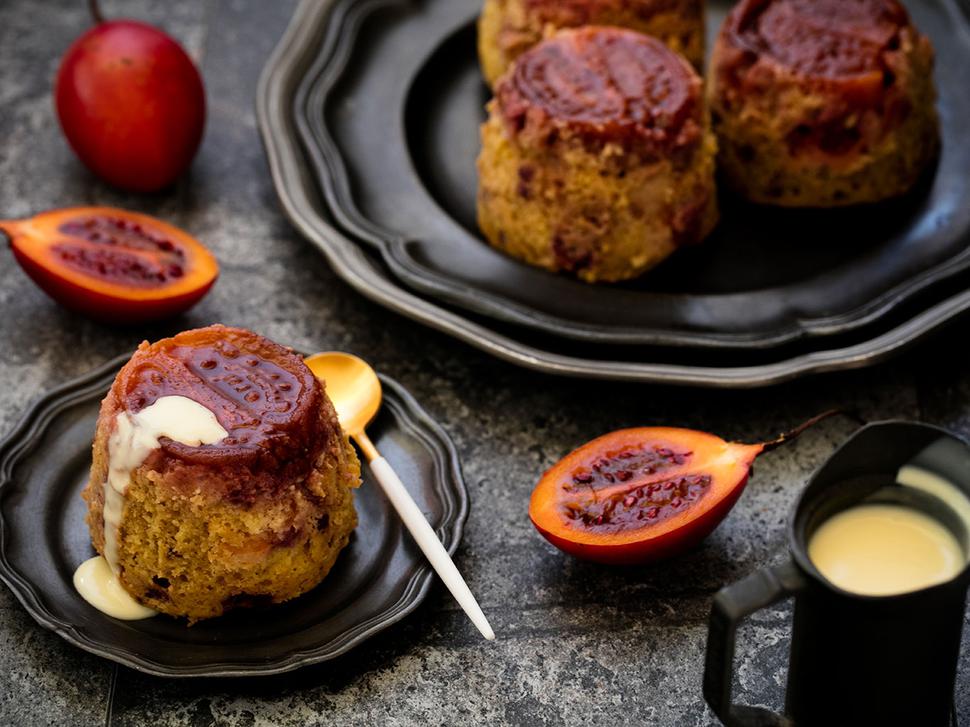 3 Winter Dessert Recipes
There's nothing quite like a warm dessert on a cold day
Friday June 3, 2016
It's the perfect way to end a meal or — as we sometimes do — make them to eat as an indulgent afternoon treat in front of the fire with lashings of cream and friends.
The vibrant colour of satsumas at the moment is irresistible. This satsuma cake is delicious served with a little extra honeycomb.
Tamarillos are another beautiful sight at the moment. Like or loathe tamarillos, I suggest you give these little steam puds a go — you might just change your mind. They are simple, not too sweet and perfect with whipped cream or custard.
Finally, my take on bread and butter pudding. This recipe was passed down from my grandfather who loved to cook. In the Depression this was a cheap dessert, using stale bread, an egg and milk. My version is slightly decadent with brioche and apricots. I am sure Pa would have loved it.

Recipes:
• Satsuma and Poppyseed Cake with Honey
• Steamed Puddings with Tamarillo and Ginger
Share this: