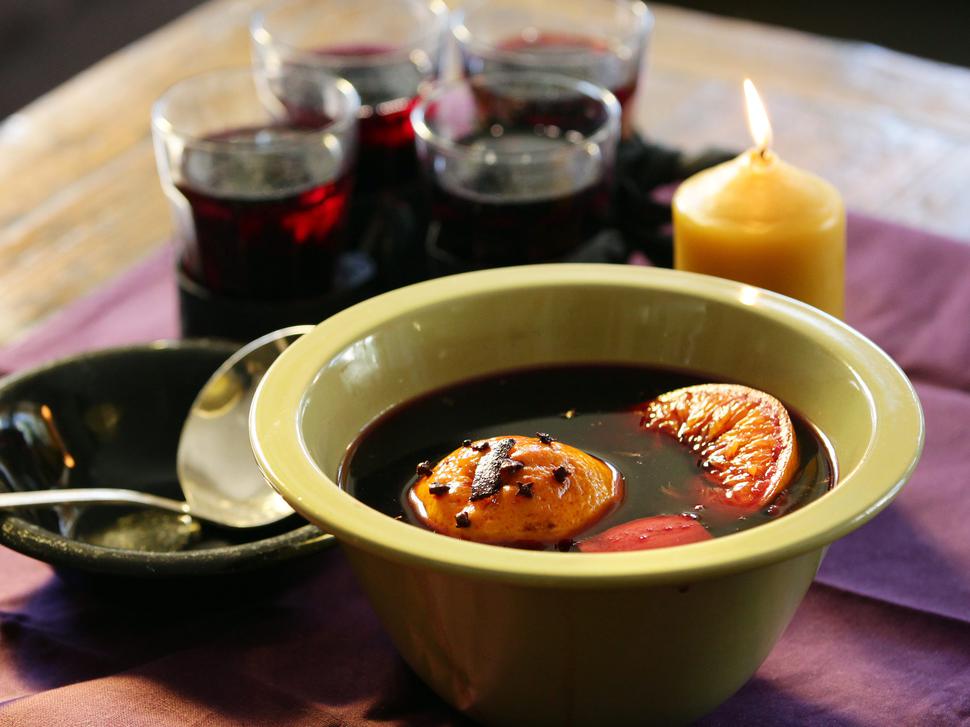 6 Warming Boozy Drinks
There's nothing like a glass of hot mulled wine to warm you up
Friday July 3, 2015
Mulled Wine
Red wine brewed with oranges, lemons and delicious spices, mulled wine is the ultimate warming drink. Auckland hangouts Coco's Cantina and The Golden Dawn provide the perfect environments to drink a glass or three.
— Coco's Cantina, 376 Karangahape Rd, Auckland and The Golden Dawn, 134 Ponsonby Rd, Auckland
Hot Mulled Cider
This British staple is made in the same way as mulled wine, although uses cider for a tangier taste. Make your own at home, or venture to Smash Palace in Christchurch for their take, which includes secret herbs and spices.
— Smash Palace, 172 High St, Christchurch,
Hot Buttered Rum
Butter and rum make this warming drink as smooth as caramel. You'll find one made with brown sugar, honey, vanilla and oragne zest at Ginger Minx, which you can enjoy by the fire.
— Ginger Minx, 117 Valley Rd, Mt Eden, Auckland.
Rum Hot Chocolate
This rich chocolately drink is a perfect alternative to dessert. Enjoy a glass at charming Wellington spot The Library.
— The Library, 53 Courtenay Place, Wellington
Hot Toddy
Traditionally made with honey, boiling water and rum, hot toddies are perfect for when you're plagued with a winter ailment. Order one at Christchurch's The Monday Room, or for a fruity alternative, head to Mea Culpa on Auckland's Ponsonby Rd for this week's special: the persimmon toddy.
— The Monday Room, 367 Moorhouse Ave, Christchurch and Mea Culpa, 3/175 Ponsonby Rd, Ponsonby.
Independence Pie
Basically a liquid, hot, alcoholic apple pie, this Duke Carvell's Emporium special is made with organic spiced rum and hot apple juice.
— Duke Carvell's Emporium, 6 Swan Lane, Wellington
Share this:
More Food & Drink / Wine & Drink