SPONSORED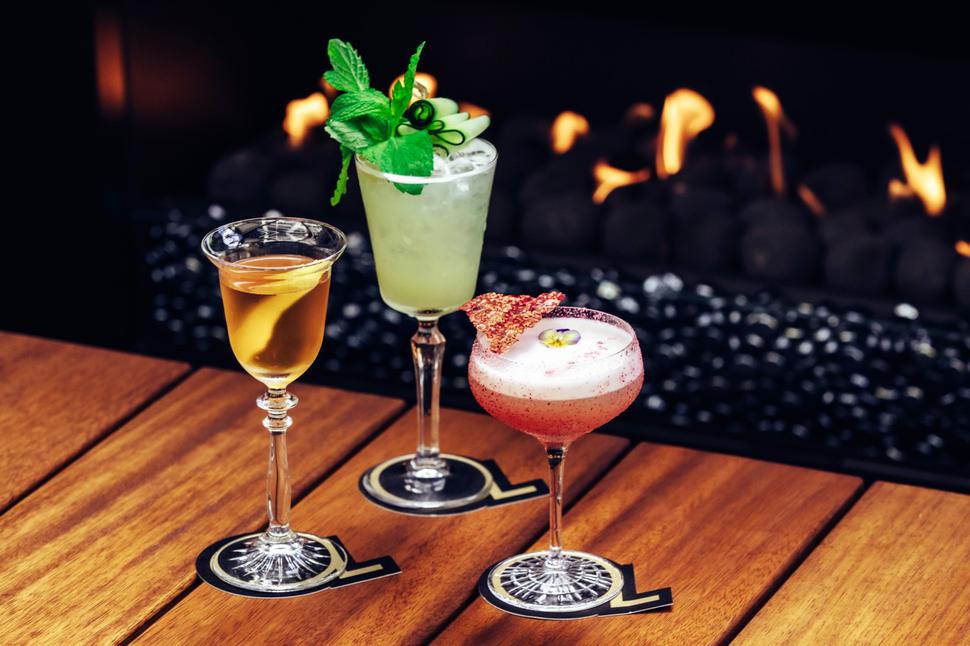 9 Things We Tried At The New Ultra-Local Cordis Hotel Bar
With a staunch focus on local provenance, Our Land Is Alive is the perfect spot to indulge in some of Aotearoa's best drinks and produce
Tuesday April 27, 2021
Supporting local is increasingly front of mind for many New Zealanders, but tracking down locally-made versions of consumer goods, or experiencing transparency around where produce comes from isn't always easy.
Cordis Auckland's new bar, Our Land Is Alive, not only does that groundwork for you, but the hotel has also created an elegant space where locality and consideration go beyond just what's on the menu.
The sleek, handsome interior plays host to the masterful concoctions created by Our Land Is Alive's bar team, and the drinks they serve up are a bounty of colour, creativity and natural details — all crafted from locally sourced spirits, and there is an impressive number on offer.
A curated list of local wine and beer includes Babich, Te Mata, Koparepare, Urbanaut, Garage Project and more — while on tap there is Marlborough's organic, wild-fermented Still Life Wine.
READ: The Lush New Bar With The Thoroughly Home Grown Menu
Eating there is equally delightful, and not just your standard bar food either — though there are chips and charcuterie for those who love the classics — with ethical meat from around the country, seasonal vegetables and decadent desserts for anyone with a sweet tooth.
Whether you're an Aucklander looking to discover what New Zealanders are growing, making and distilling around the country, a tourist to our shores looking for a uniquely local flavour, or visiting for out of town for a big-city escape, Our Land Is Alive is worth experiencing (and open to both hotel guests and the general public).
Viva paid a visit to Our Land Is Alive not long after they opened, and explored its local offering for ourselves.
The Oysters
We just had to try the oysters of course. These were from Waiheke Island, served au naturel with a squeeze of fresh lemon juice.
The "Cordis Club"
Pretty as a picture and served in a dainty coup glass, the tart and refreshing "Cordis Club" cocktail combines Lighthouse Gin with lemon juice and Karven Rosso Vermouth. It's shaken with egg white to give it a lush and creamy consistency and topped with raspberry 'caviar' and a light dusting of dried raspberry for a spectacular pink drink.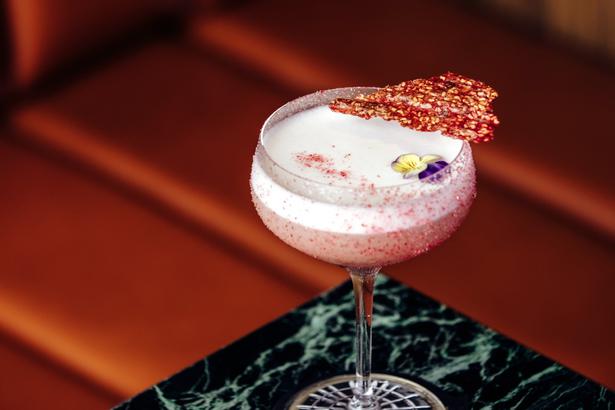 The charcuterie platter
A plate of delicious house-cured meats, roasted nuts, cheeses, crackers and flavoursome spreads all sourced locally is no mean feat. Our Land Is Alive's platter brings a delicious showcase of New Zealand's finest food suppliers to your table — all spread out across a luxuriously laden plate, a patchwork of edible prettiness. The pâté was a highlight, as were the meats, and we devoured it all on slabs of fresh bread and crisp crackers.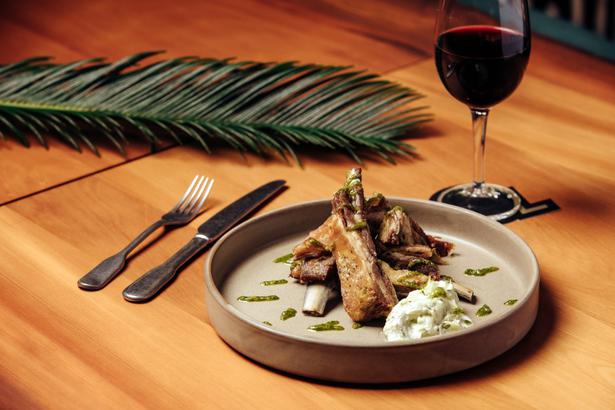 The "Karangahape Side"
This may sound like a hedonistic tipple involving late nights, platform heels and bad decisions but it was actually more like an elegant evening on the famous street — a fresh, citrusy and refreshing cocktail made with Lighthouse Gin, lime juice, cucumber and fresh mint.
The fries
At Viva we are ardent fans of the humble fried potato, and a bowl of chips is essential ordering wherever we go. Our Land Is Alive's offering pay homage to the chunky, salty chips you'd find at a small-town pub or fish and chip shop. Its "chups" are hand-cut and come with a rich and smoky chipotle for dipping.
"Tamaki Sour"
It's hard to go past a whiskey sour on a drink's menu, especially one made from Thomson's locally made Two-Tone Whiskey, which gets its name from the two different casks it's matured in. Our Land Is Alive's sour has a perfectly fluffy, creamy top with a splash of Syrah (Babich) and tart kick from lemon juice and bitters. It goes very well with the oysters.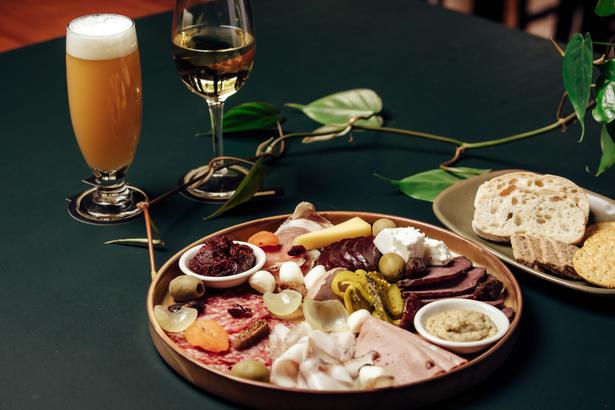 The meatballs
Succulent and tender, as all good meatballs should be, Our Land Is Alive's offering is made from venison (ethically farmed in Hawke's Bay) which gives them a richness that was tempered by silken potato purée and some crisp broccolini also on the plate — the perfect bar snack as the temperature drops, and great for sharing.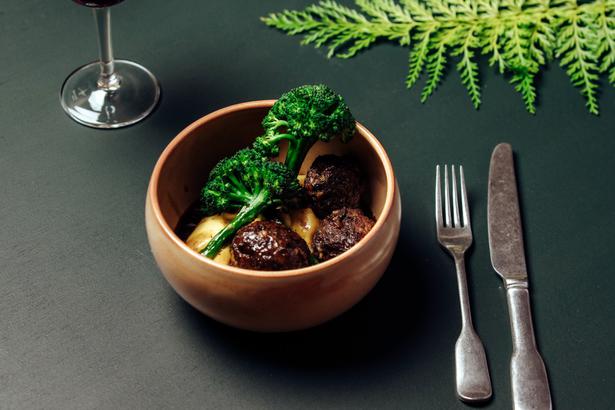 "The Remarkable"
This dynamic cocktail melded sweet with sour, pairing locally-made Lighthouse Gin with cherry brandy, lemon juice, blueberry bitters and citrus extract Oleo Saccharum 16. It looks as good as it tastes too.
The ribs
Ultra-tender and succulent, the free-range lamb ribs were falling off the bone. This juicy delight — one we can rarely pass up — was served up on a bed of cucumber salad which proved very refreshing.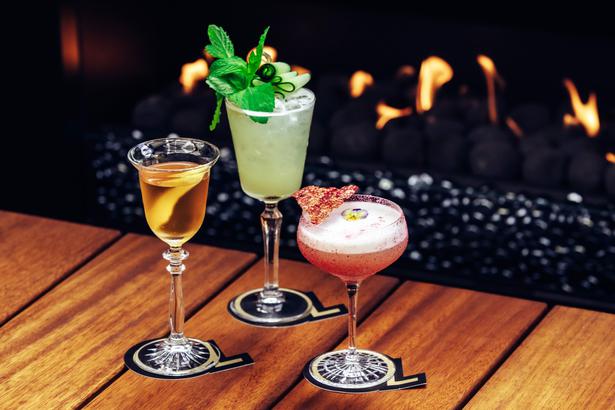 Discover more on Cordishotels.com/en/auckland or Instagram.com/ Ourlandisalive.
Share this: