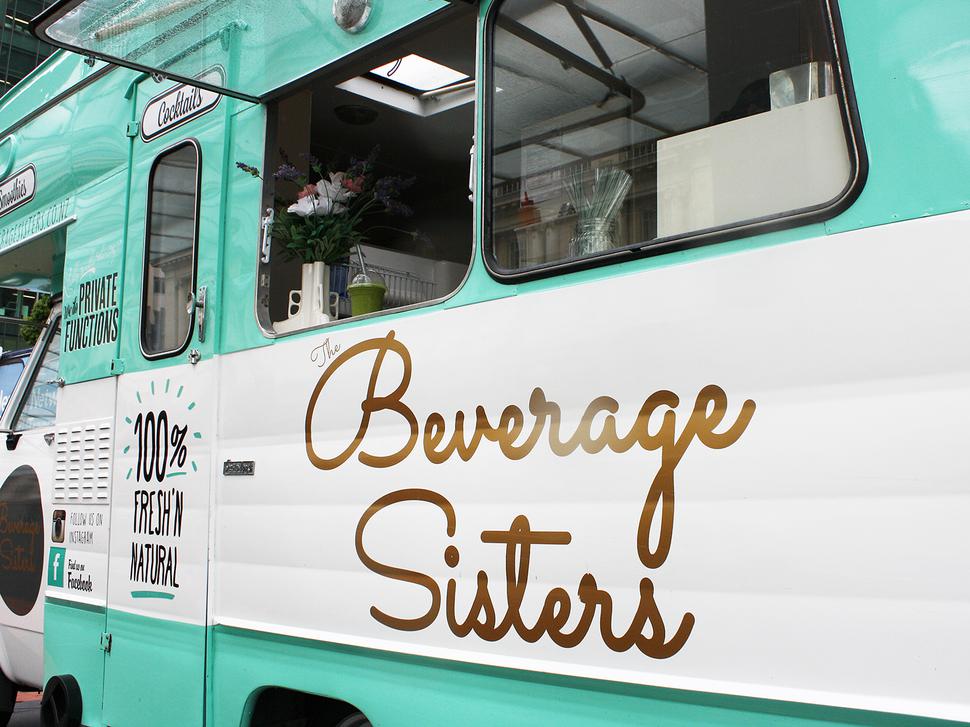 New Food Truck: The Beverage Sisters
Two Auckland siblings are breathing new life into an old favourite
Tuesday April 14, 2015
The mint green chroma of Queen St's newest food truck may look familiar — that's because it's been passed on the duty of serving Aucklanders delicious refreshments from someone else.
Matt Lockwood, who was the mastermind behind Silo Park's resident refreshment truck The Beverage Boy, has sold up business to go travelling, handing the keys over to Arabella and Philippa Young.
The Auckland siblings bought the 1974 Bedford Cresta camper van off Lockwood and renamed it, but kept the focus on healthy smoothies and juices made from local produce.
"The idea came from my stepdad," says Arabella. "He had been talking to Matt down at Silo Park, and when we found out he was going overseas and selling it, we jumped at the opportunity."
The sisters have researched what makes a good smoothie, sourcing the best ingredients and local produce to set them apart from other businesses.
"We're a boutique company, so we wanted to be different from places like Tank, which are just across from us," Arabella says.
- The Beverage Sisters truck calls 1 Queen St home Monday to Friday, and visits various festivals, fairs and markets over the weekend.
Share this:
More Food & Drink / The Latest