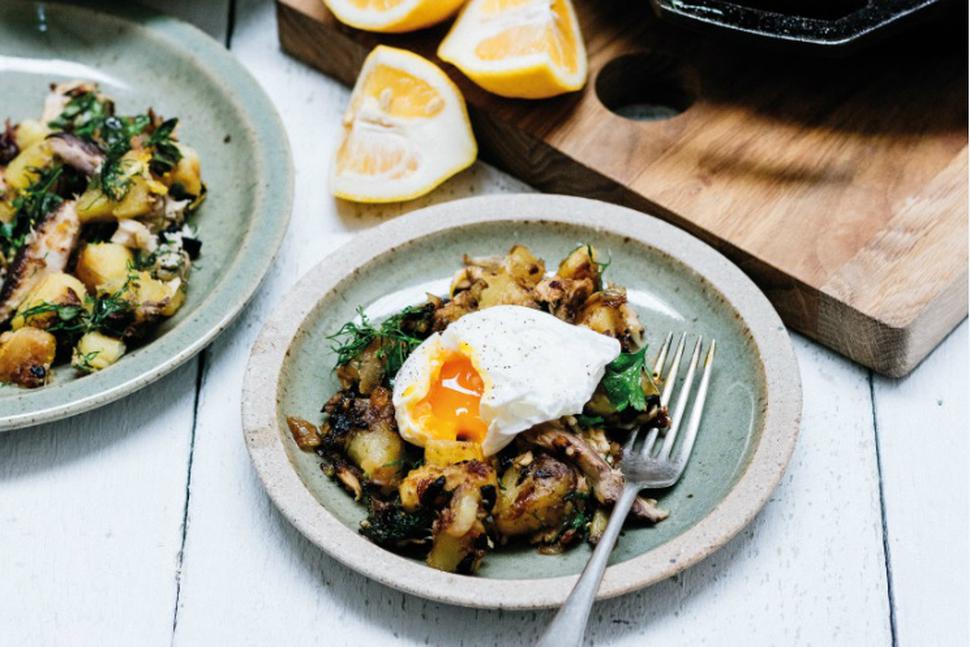 Al Brown's Smoked Kahawai Mishmash
A delicious and versatile brunch recipe from the chef's latest book, Eat Up New Zealand
Tuesday Feb. 6, 2018
We serve a similar version of this at The Fed Delicatessen. It's hands-down my favourite breakfast. I love the name 'mishmash', the Jewish term for a type of potato-based hash where there are no rules when it comes to what you throw in. It may seem like there's a lot of fresh herbs in this recipe, but trust me it's this combination that lightens up the dish with so much freshness.
As far as accompaniments go, this dish is begging for poached eggs, and plenty of lemon halves for squeezing.
SMOKED KAHAWAI MISHMASH
Serves 6 as a brunch dish
1/3 cup canola oil
3 cups diced onion
1 kg cooked potato, roughly chopped
500g smoked kahawai, shredded
¼ cup roughly chopped tarragon
½ cup roughly chopped dill
½ cup roughly chopped parsley
½ cup roughly chopped basil
Finely grated zest and juice of 2 lemons
Flaky sea salt and freshly ground black pepper
Poached eggs, to serve
Lemon halves, to serve
1. Place a large frying pan over medium-low heat. Once hot, add the oil along with the onion.
2. Cook for 10–15 minutes, stirring occasionally until the onion is golden and caramelised.
3. Add the potato, along with the smoked kahawai. Mix through and don't stir for at least 5–6 minutes as you want a nice crispy layer to form on the bottom.
4. Use a metal spatula to flip the mishmash and cook until golden on the other side.
5. Mix through the freshly chopped herbs, followed by the lemon zest and juice.
6. Season with salt and pepper. Keep warm.
7. Divvy up the mishmash between warm plates, adding a poached egg and a lemon half for squeezing to each one. You're going to love this. Eat now.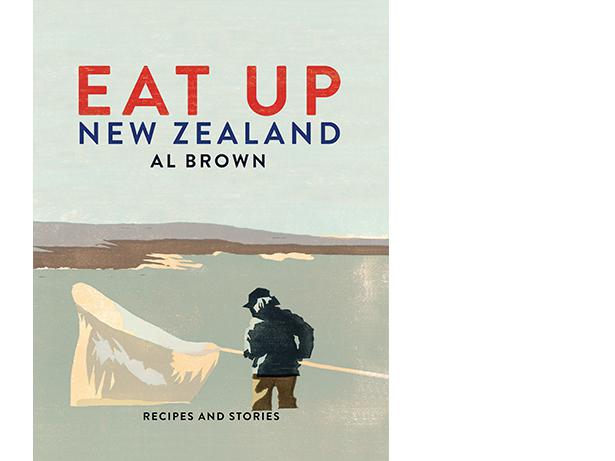 • Extracted from Eat Up New Zealand by Al Brown. Photography by Josh Griggs. RRP$65.00. Published by Allen & Unwin
Share this: