Kiwifruit, Lime and Mint Smoothie Recipe
This refreshing smoothie is perfect for using up all those kiwifruit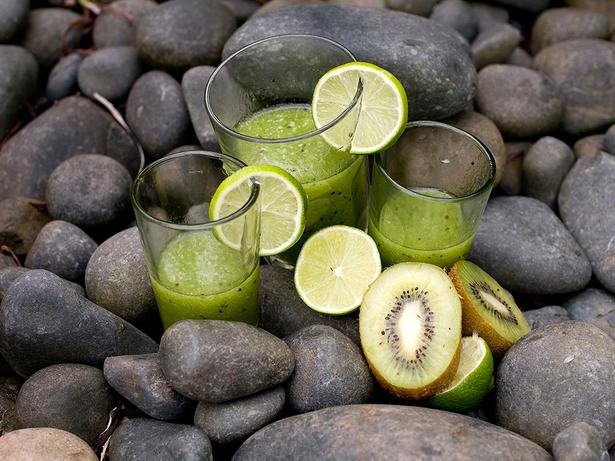 Thursday May 21, 2015
KIWI, WHEATGRASS, LIME AND MINT SMOOTHIE
Serves 4 
• 4 kiwifruit
• 2 limes, juiced
• 3 Tbsp wheatgrass, snipped
• 2 Tbsp mint leaves
• 1 apple, juiced
• ½ cup ice cubed
1. Peel and chop the kiwifruit. Put in a blender and add the wheat grass and the juice of the limes.
2. Roughly chop the mint leaves and add with the ice.
3. Blend, while adding enough apple juice to reach a smooth and drinkable consistency. Pour into glasses and serve.
Share this:
More Food & Drink / Morning & Afternoon Tea