Kowtow Release Ceramic Collaboration With Gidon Bing
Minimalism and functionality prevail in this collaboration between two talented designers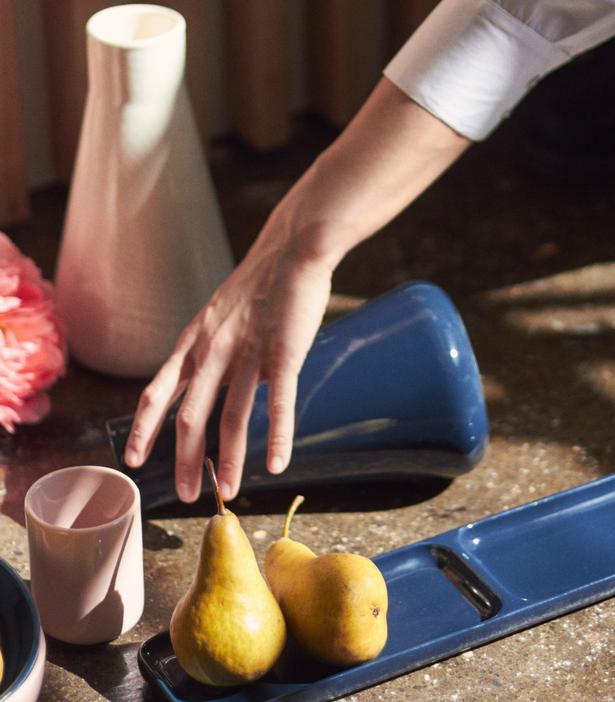 Sunday Dec. 3, 2017
Following on from popular collaborations with New Zealand ceramicists Wundaire and Holly Houston, ethical fashion label Kowtow has teamed up with artist Gidon Bing to create an elegant collection of everyday objects.
Kowtow's founder Gosia Piatek says she's always had a love for ceramics, and this particular project came about after she noticed Gidon's work in some of her favourite design stores.
Kowtow is known for its simplicity and functionality and the range of desk trays, tumblers, flask vases, and bowls was chosen to emphasise the link to their clothing.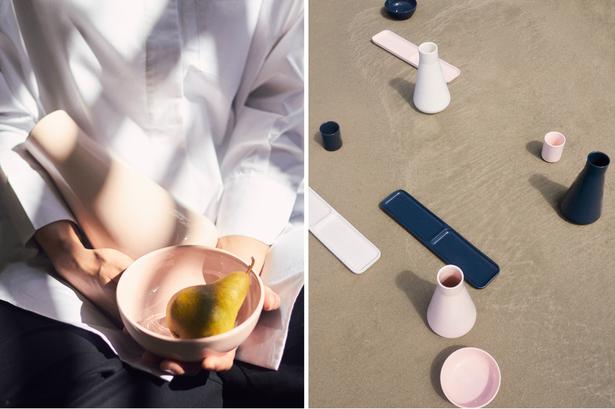 "We selected objects that were practical, useful and, in some instances, multifunctional," Gosia says. But most of all, she loves the "understated beauty" of Gidon's work.
"His craftsmanship is admirable, in that everything is handmade and delicately refined to objects that have a purpose," she says. "I also like the uniformity in his shapes — they are more minimal and this directly translates into our own designs."
READ: At Home in London with Kowtow's Gosia Piatek
The final colours were chosen after Gidon was sent colour swatches from Kowtow's current collection, and Gosia says it was tough to pick just three, but rose and navy won them over in the end.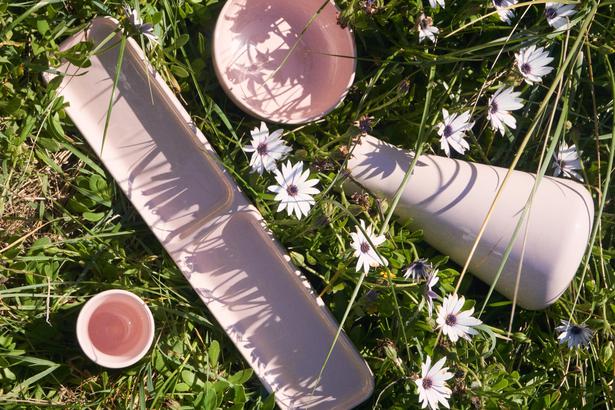 A soft rose glaze is one of the three final colours. Picture / Supplied

"They balance both the femininity and utilitarianism of our collections. And the third finish I also couldn't go past was Gidon's bone crackle — it brings a texture to the collection which I just love."

The bone crackle also appears on the counter and shelves of Kowtow's new flagship store in Wellington, "so it all ties in together nicely".

• From $40, available from Kowtowclothing.com
Share this: