Olive Cheese Bites Recipe
These cheesy bites are perfect for a savoury wine o'clock snack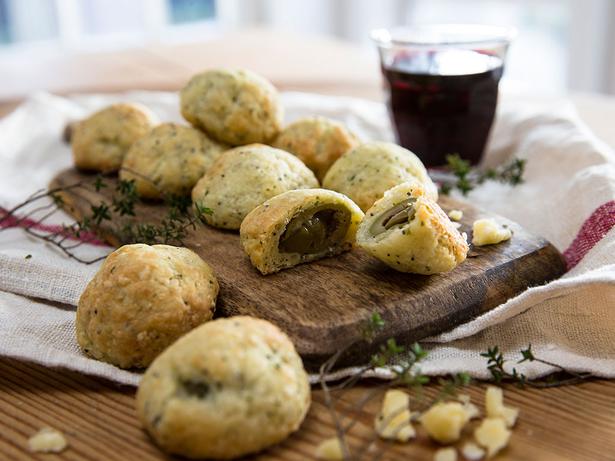 Tuesday July 21, 2015
OLIVE CHEESE BITES
Makes roughly 20
• 1½ cups grated tasty cheddar cheese
• ½ cup flour
• 1 Tbsp chopped parsley
• ½ tsp poppy seeds
• Pinch salt
• 40g softened butter
• Pinch cayenne pepper
• 20 pitted green olives
• 1 egg mixed with 1 Tbsp water
1. Set oven to 200C. Line an oven tray with baking paper.
2. In a food processor put the cheese, flour, parsley, poppy seeds, salt, butter and cayenne. Blitz until the mix forms a dough. Roll on a lightly floured bench to combine further.
3. Divide the dough evenly into 20 small pieces. Flatten one in your hand, place an olive on it and roll to form a ball.
Continue with the remaining dough. Space the balls evenly on a baking tray. Brush with a little egg wash. Top with extra poppy seeds if desired.
4. Bake in the oven for 15 minutes, or until golden and cooked.
Share this:
More Food & Drink / Morning & Afternoon Tea