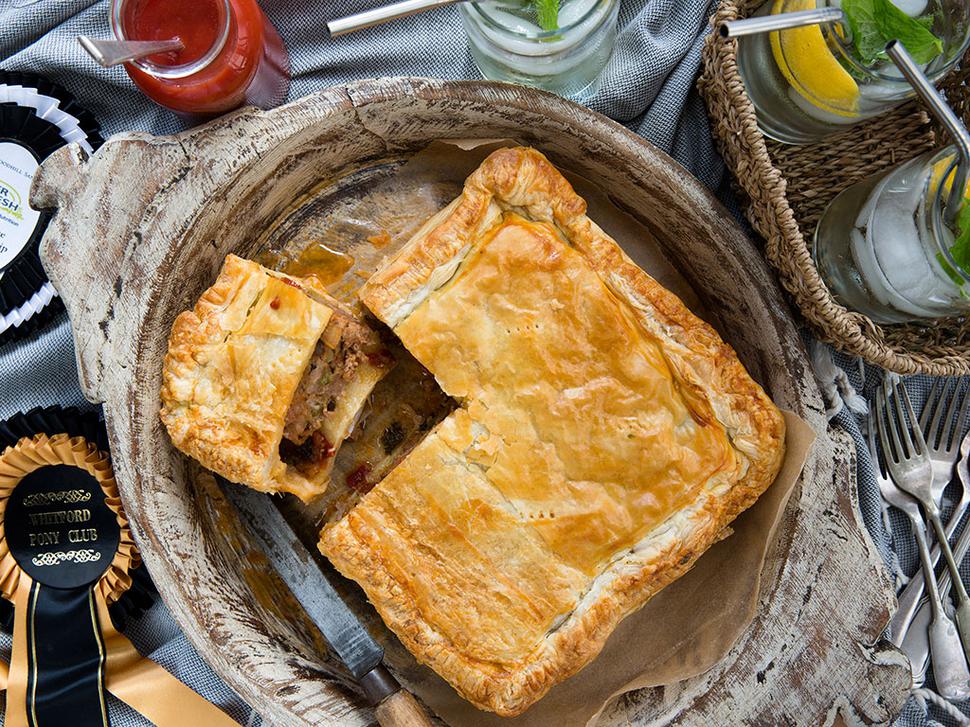 Sausage Pie Recipe
Angela Casley shares her all time favourite sausage pie recipe
Wednesday June 17, 2015
SAUSAGE PIE
Serves 12
• 400g puff pastry, thawed
• 2 Tbsp oil
• 1 onion, chopped finely
• 2 cloves garlic, crushed
• 2 sticks celery, sliced thinly
• ½ tsp mixed herbs
• 500g good quality sausage meat
• 1 Tbsp worcestershire sauce
• 2 tsp salt
• Freshly ground pepper
• ½ cup chutney
• 2 Tbsp chopped parsley
• 1 egg lightly beaten for glazing
1. Preheat an oven to 180C. Grease and flour a 20cm x 20cm square tin.
2. Roll three quarters of the pastry on a lightly floured bench to fit base and sides of your tin. Roll remainder to fit over top of pie tin.
3. Heat oil in a frying pan. Add onion, garlic and celery, cooking for 4 or 5 minutes until the celery is soft.
4. Place onion mix in a large bowl with herbs, sausage meat, Worcester sauce, salt, pepper, chutney and parsley. Combine well using your hands. Place mixture into pie tin, spreading evenly and smoothing the top. Place pastry over the top. Dampen and press the edges together. Brush top with the egg.
5. Bake for 50 minutes until the pastry is golden and the pie cooked. Allow to sit for at least 30 minutes before serving.
Share this:
More Food & Drink / Dinner