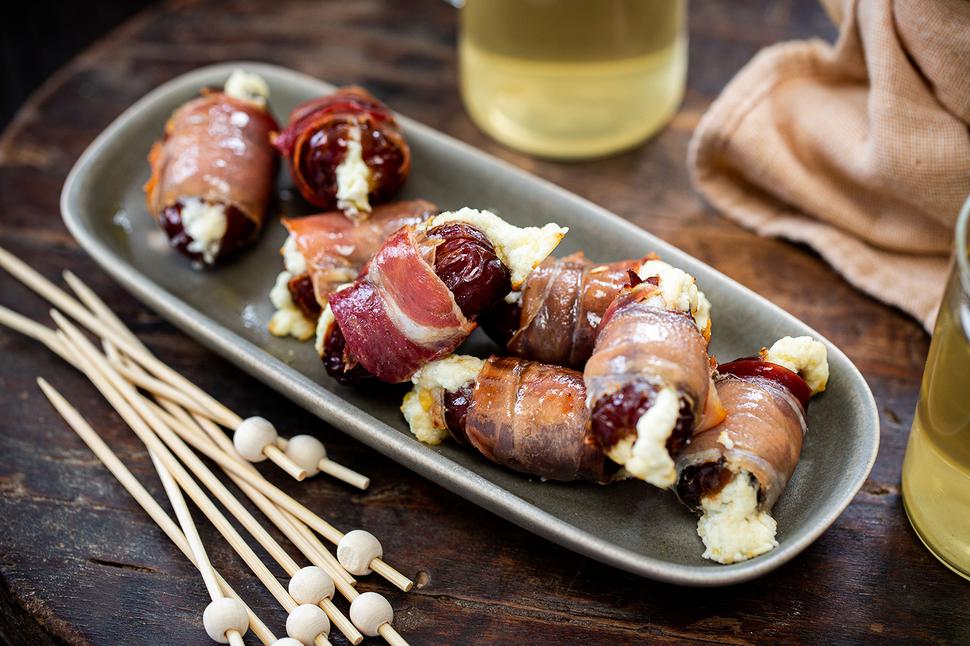 Stuffed Turkish Dates Recipe
These quick-to-make morsels are perfect party appetisers
Thursday Nov. 19, 2020
Makes 16
Quick, moreish and reminiscent of Turkey, these fresh dates are filled with a creamy goat's cheese. Prepare ahead of time and whip into the oven just before serving. Do not use dry dates.
16 fresh dates
150g soft goat's cheese
1 tsp lemon zest
8 pieces prosciutto, halved lengthways
1. Remove the stones from the dates, leaving the dates whole. Combine the goat's cheese and lemon zest in a small bowl. Using a teaspoon place a little goat's cheese into each date until the mixture has all gone.
2. Lie the prosciutto on the bench and wrap each date. Place onto a baking tray and refrigerate until ready to cook.
3. Heat an oven to 200C. Bake the dates for 10 minutes until golden and oozing goodness.
Share this: