A Beginner's Guide to Craft Beer
Whether you prefer bitter, sour or fruity, there is a brew to suit every palate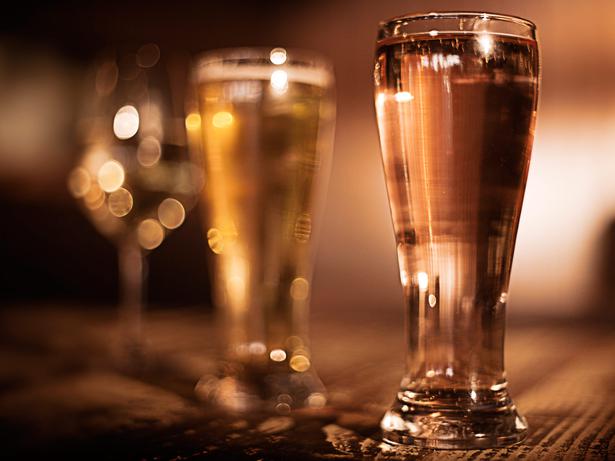 Tuesday June 23, 2015
If you'd never tried coffee before, chances are you wouldn't start with a short black. The same goes for craft beer, says Auckland bar and eatery 16 TUN's Alex Wieland,  who is co-hosting tasting masterclasses exclusively for women from next month. Here, she shares some of the basics for those wanting to experiment more with craft beer:
THE GATEWAY BEER
Try: Epic Lager
Good for: People who are new to drinking beer. Has a noticeable hop bite and a bitterness not usually attributed to lagers, but isn't as robust as an Indian Pale Ale (IPA).
Flavours: Citrus and tropical fruit notes, with a sweet maltiness. Thirst-quenching and light.
Eat with: Deep fried foods to cut through the grease and give you a clean palate.
THE WINE BEER
Try: Moa Sour Blanc, Hallertau Funkonnay or Hallertau Porter Noir
Good for: Those who love wine, but are wanting to try something else. Any characteristic you are looking for in a wine can be found in a beer.
Flavours: The Sour Blanc is a wheat beer base fermented in oak barrels, which is bubbly and effervescent with a sour note. The Funkonnay is a sour ale aged in a chardonnay barrel, which is sweet with a gentle tartness. The Porter Noir feels like cola on the tongue, with tannins, oak, cherry and red wine.
Eat with: Seafood/poultry (Sour Blanc), strong cheese (Funkonnay) and red meat (Porter Noir)
THE EXPERIENCED BEER
Try: Garage Project Death From Above
Good for: Those well-versed in craft beer.
Flavours: Resinous and fruity, can taste the Indochine flavours with a small bite of chilli.
Eat with: Asian or Vietnamese food.
THE BITTER BEER
Try: Liberty Citra
Good for: Those who want full flavour with a bit more of a punch. With an IBU (International Bittering Unit) of 99 it isn't shy, but is perfect for those keen to try a signature style of craft beer.
Flavours: Citrus, dry tropical fruits.
Pair with: Curries and spicy food. Hops love spice — the bitterness amplifies the salty and umami flavours.
THE EXPERIMENTAL BEER
Try: Brewaucracy Dark n Tart Night Shift
Good for: Those wanting a punch.
Flavours: funk, tartness, light carbonation, burned cocoa, raisins. Perfect amalgamation.
Paired with: fatty foods, antipasto meats, shellfish.
THE DESSERT BEER
Try: Mike's Vanilla Coffee Porter (VCP), Mata's Mataccino Chocolate-Coffee Porter or 8Wired Flat White Coffee Milk Stout
Good for: Coffee lovers and people who have a sweet tooth.
Flavours: Vanilla and coffee with a creamy consistency.
Eat with: Rich chocolate cake, truffles, or make an icecream float with a porter or stout.
Share this:
More Food & Drink / Wine & Drink