Al Brown's Mock Eel Recipe
Shiitake mushrooms are the 'meaty' base of this vegetarian dish bursting with deliciously sweet and savoury Asian flavours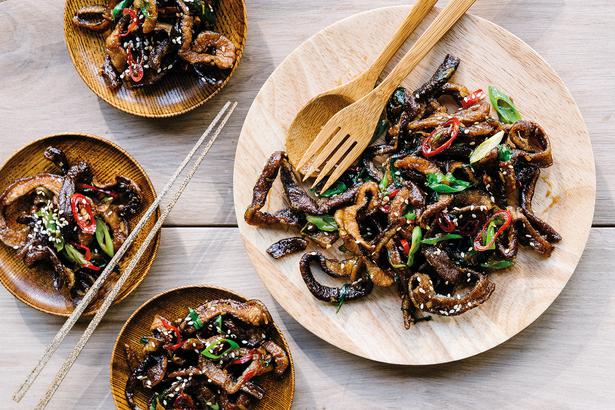 Tuesday Oct. 10, 2017
This is a crazy-delicious vegetarian dish that was served to me by a dear chef friend at her very hip and cool restaurant, Kings County Imperial in New York. Tracy Jane Young and her business partner, chef Josh Grinker, cook traditional Chinese cuisine but serve it in an uber-cool space down a side street in Williamsburg. Please check it out if you're in that great city; you won't be disappointed.
This was the first dish Tracy served up and it blew my mind. The only association with eel is actually the look. Tracy told me that the Chinese have a tradition of mimicking animal protein with vegetables or vegetable protein. I love this dish. It's savoury, sweet, salty and also a little crunchy.
MOCK EEL RECIPE
Serves 6 as a starter
100g dried shiitake mushrooms
4–8 cups (1–2 litres) canola oil, plus ½ tablespoons
1½ tsp finely chopped ginger
1½ tsp finely chopped garlic
1 red chilli, finely sliced on the diagonal
2 spring onions, sliced on the diagonal
Cornflour, for dusting
1 Tbsp soy sauce
1 Tbsp hoisin sauce
1 Tbsp sugar
1/3 cup (80 ml) chicken stock
1 tsp sesame oil
½ Tbsp toasted sesame seeds, to serve
1. Place the shiitake mushrooms in a bowl and cover with boiling water. Let sit for 30 minutes to rehydrate. Drain.
2. Take the rehydrated mushrooms and squeeze out any excess water. With kitchen scissors, start at the outside lip of the mushroom and snip your way inwards in a spiral, creating a long eel-like strip around until you get to the stem. Discard the tough stem. Repeat with all the mushrooms and set aside.
3. Place a large non-stick frying pan or wok over medium-high heat. Once warm, add the 1½ tablespoons canola oil, followed by the ginger, garlic, chilli and half the spring onions. Sauté for a minute, until the ginger and garlic are golden but don't let them burn. Remove the pan from the heat.
4. Heat the remaining canola oil in your deep-fryer to 180C. Alternatively, heat the oil in a heavy-bottomed saucepan. You can gauge this by adding a piece of bread to the oil; if it's at around 180C, it will take about a minute for the bread to turn golden and crisp.
5. Place the thick strands of mushrooms in a bowl. Dust liberally with cornflour, then pat of any excess. Carefully drop into the hot oil and cook for 1–2 minutes, until crisp and golden. Drain on kitchen paper.
6. While the mushrooms are frying, place the pan with the ginger, garlic and chilli back over high heat and add the soy sauce, hoisin sauce, sugar, stock and sesame oil.
7. Toss the mushrooms through the sauce to cover. Pour into the centre of a serving plate and finish by garnishing with the remaining sliced spring onion and toasted sesame seeds.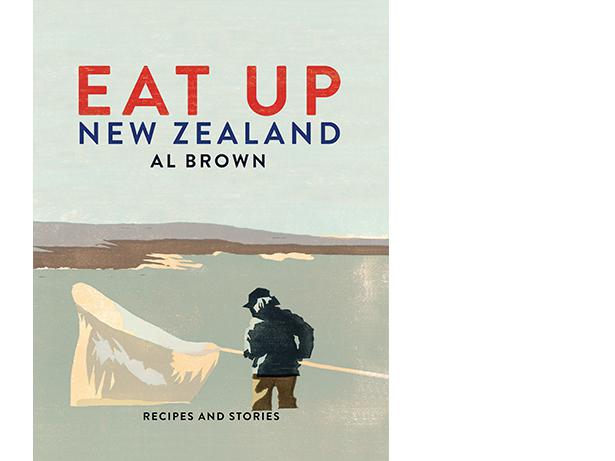 • Extracted from Eat Up New Zealand by Al Brown. Photography by Josh Griggs. RRP$65.00. Published by Allen & Unwin
Share this: