Al Brown's Tempura Scallop Butties
An ode to white bread, these humble butties will deliver a taste of beachy Kiwi nostalgia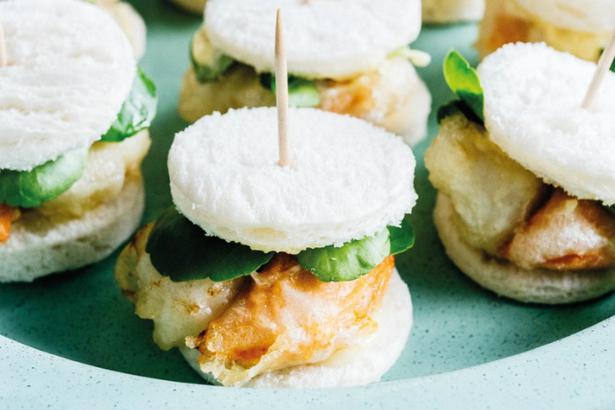 Monday Dec. 4, 2017
I'm a bit of a fan of basic white bread: There was no Vogel's or wholegrain when I was growing up; bread was soft, white and delicious, as it still is today. I'm glad that there's a whole bunch of bread choices out there, and although I don't eat a lot of white bread anymore I still love to use it in my cooking. Other than it being near texturally perfect, it also reinforces the nostalgia of the past, which is important to me.
These battered scallop butties are fantastic. I've made them with oysters and different types of fritter too. Like a well-made club sandwich, everyone loves a little white bread now and then.
TEMPURA SCALLOP BUTTIES WITH PRESERVED LEMON MAYO
Makes 24
Preserved Lemon Mayo
½ cup mayonnaise
1 preserved lemon, zest only, finely diced
1 Tbsp lemon juice
Tempura Batter
2 egg yolks
½ cup canola oil
1½ cups soda water
1 cup self-raising flour
To Cook and Serve
12 slices white bread
Watercress, to serve
Cooking oil, for deep-frying
24 scallops
½ lemon, for squeezing
1. To make the preserved lemon mayo, combine the ingredients in a small bowl, then refrigerate until required.
2. Make the batter. In a bowl, whisk the egg yolks and oil together. Stir through the soda water. Using a fork, gently stir in the flour, making sure to not over-mix. Refrigerate until required.
3. Take a small cookie cutter that gives you four rounds of bread from each slice of bread; you should have 48 rounds. Lay the bread rounds out on a clean work surface. Schmear a little preserved lemon mayo on each round, then top just half of the rounds with a sprig of watercress.
4. Heat the oil in your deep-fryer or add a decent amount of cooking oil to a heavy-bottomed saucepan. You want to cook the battered scallops at 180C. To get a gauge on the temperature of the oil, drop a cube of bread into it when you think it's near 180C. It should turn golden in around 60 seconds.
5. Once the oil is hot, dip the scallops into the tempura batter, letting most of the batter drip off. Add a six or eight scallops at a time to the pan, and cook for about a minute to a minute and a half, until the batter has just begun to turn golden. Repeat with the remaining scallops. 
6. To serve, place the cooked battered scallops on the 24 bread rounds with just the lemon mayo on them. Give them a squeeze of lemon juice, then place the watercress-lined lids on top, spear together with a toothpick and place on a plate or platter to serve.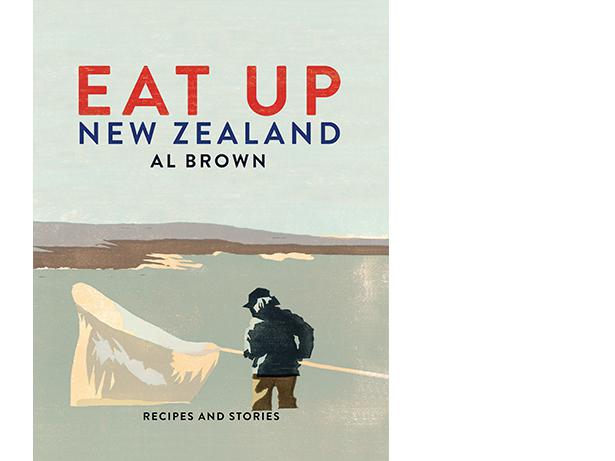 • Extracted with permission from Eat Up New Zealand by Al Brown. Photography by Josh Griggs. RRP$65.00. Published by Allen & Unwin
Share this: