Recipe: Almond and Tamarillo Cake
Always popular, this cake provides sweet-tartness and crunch all in one bite.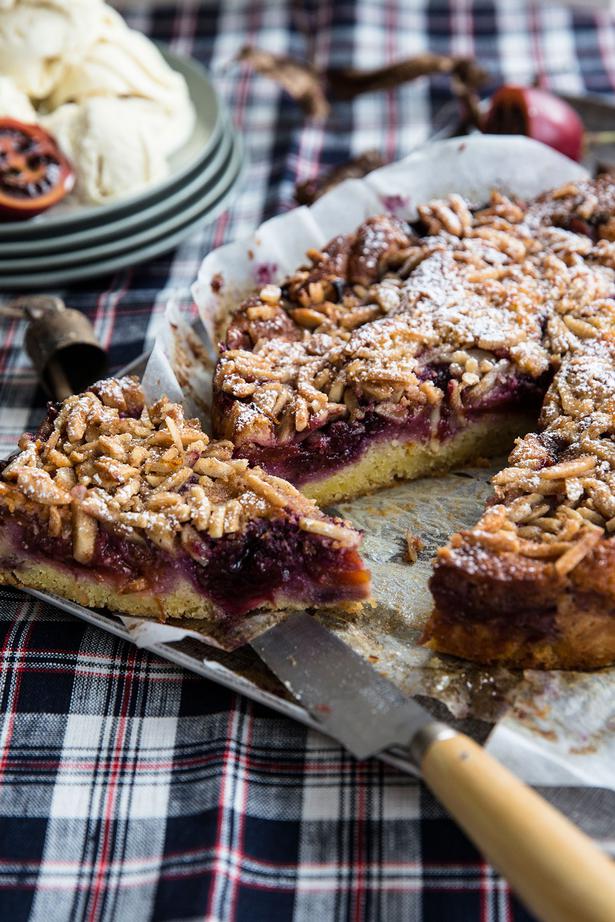 Wednesday Aug. 5, 2015
ALMOND AND TAMARILLO CAKE
Serves 8-10
• 5 tamarillos, peeled and sliced
• ¼ cup sugar
• 150g butter
• ¾ cup sugar
• ½ tsp vanilla
• 2 eggs
• ¼ tsp cinnamon
• Zest and juice of ½ orange
• ¾ cup self-rising flour
• ½ tsp baking powder
• 100g ground almonds
Topping
• 25g melted butter
• ¼ cup brown sugar
• Zest of ½ orange
• ½ tsp cinnamon
• 100g slivered or sliced almonds
1. Preheat oven to 180C. Line a 23cm tin with baking paper.
2. Place tamarillos into a small bowl with the first quantity of sugar. Stir and leave for 30 minutes to macerate.
3. Cream butter, sugar and vanilla until light and fluffy. Add eggs one at a time until well beaten. Fold in cinnamon, orange, flour, baking powder and almonds mixing until well combined. Pour into cake tin. Spread tamarillos over the top with the juice. Place into the oven for 30 minutes.
4. To make the topping, in a small bowl combine butter, sugar, orange, cinnamon and almonds. Sprinkle over the cake after 30 minutes then continue to cook for 20 minutes until set and nicely browned.
5. Serve with icecream or lashings of lightly whipped cream.
Share this:
More Food & Drink / Desserts