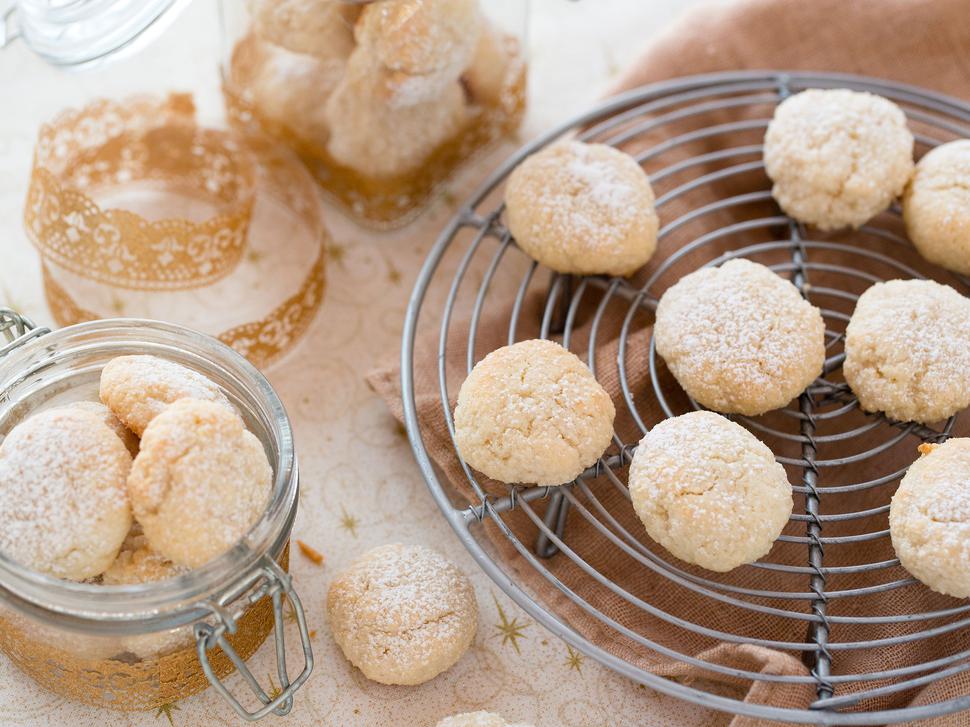 Amaretti Biscuits
These light almond-flavoured biscuits are moreish anytime of the day
Friday Dec. 8, 2017
These amaretti biscuits are great after dinner with a digestif or I like to nibble on one with my morning coffee. They are very moreish to have lying around so, if you are making them as a gift, get them packaged and sealed quickly — or you will be making them a second time.
AMARETTI BISCUITS
Makes 40
4 egg whites
300g caster sugar
300g ground almonds
¼ tsp almond essence or 1 Tbsp amaretto liqueur
Dust with icing sugar before packaging
1. Preheat oven to 170C. Line two baking trays with paper.
2. Beat the egg whites until firm. Fold through the sugar, almonds and essence or liqueur.
3. Place teaspoons full of the mixture on to the trays. Bake in the oven for 15 minutes, until they just start to get a bit of colour.
4. Remove and cool on a wire rack. Dust with icing sugar and store in airtight containers.
Share this: