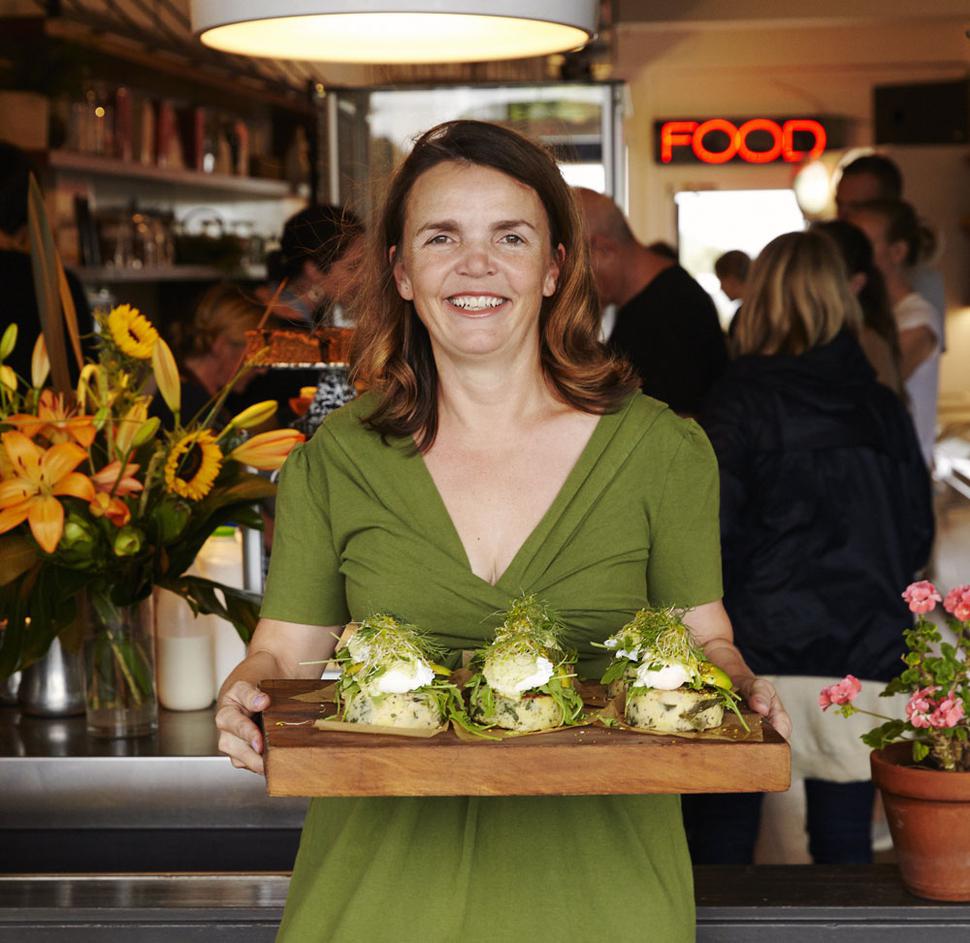 Ange Redfern on The Secrets of Ripe Deli's Success
After 15 years in business, Grey Lynn's Ripe Deli is as busy and vibrant as ever
Wednesday Feb. 14, 2018
From the glamorous dog walkers who appear to have veered off the red carpet in search of caffeine, to those who show up in their pyjamas for a breakfast they can take straight back to bed, Grey Lynn's Ripe Deli feels like home to whoever drops by.
Owner Ange Redfern says it comes down to the fact her team feel as if they're all part of a family. She's taught them that the most important part of their job is to make people feel welcome.
"I always say if you walk into a bar and the barman says 'hi', you always feel so much better. It's just those little things," she says.
"Some people have worked here for a few years, go away, and then come back. I think that creates a great loyalty, which feeds out to the customers."
READ: Creatives and Foodies Share Their Most Romantic Meals
After 15 years of business, things run smoothly, but it wasn't always so breezy.
"I suppose I was pretty terrified really," says Ange, remembering the days just before opening.
"Originally someone else was going to open it with me but pulled out, and I decided to keep going on my own."
While it had only been a year since she'd moved to New Zealand from the UK and she'd spent a few months working in the kitchen of Newmarket cafe Zarbo, Ange had always felt driven to have her own business.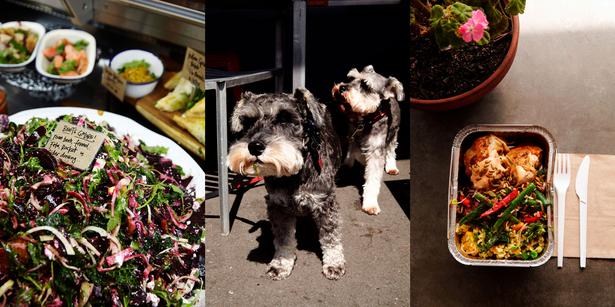 Apart from the fear, the busy-ness of those years makes the first days of business hard to recall. "I was a manic person back then, full-on working, full-on partying — so I think
that's why a few brain cells haven't lasted."
Luckily, a loyal customer base has been growing since Ripe's very first salads, sandwiches and baking left the cabinets, meaning there are plenty of people who can fill in the gaps.
"We turned 15 just before Christmas and we suddenly remembered, so we bought a couple of bottles of Champagne and just had a drink here on a Saturday.
Literally, everyone I spoke to that day said 'Oh my God, I remember when you opened!' It was nice hearing how many people have been with us for such a long time. It was really cool."
Ange started Ripe because she loved the idea that people could pop in and out for fresh lunches, home-style baking and comforting pre-prepared dinners.
READ: Meet Clooney's New Head Chef Nobu Lee
Visit first thing in the morning and you'll be met with vibrant music, cheerful staff and a bustle of customers, while later in the afternoon the cabinets are all but empty — as good a compliment as any.
"I think there's something in being able to go and grab food that's healthy and delicious in a very casual sort of way," says Ange.
"It's got its own purpose, whereas if you're in a cafe and they're busy serving plates of food and you're trying to get a takeaway, it doesn't really fit, it doesn't feel so comfortable."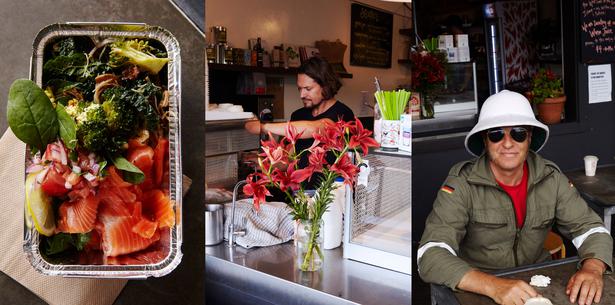 Ange says they "dabble" in new trends, such as raw baking, but the general rule is to "stay true to what we believe in".
Ripe now has two locations, two cookbooks, and one more of each in the works. Ange has also had two children and slowly developed the business so it could run on its own, meaning she could spend the last few years as a stay-at-home mum.
"I realised a few years into it that I wanted to be working on it rather than working in it," she says. "People keep saying, 'Oh, it's not the same not seeing you behind the counter'. That's all very well but you're going to burn yourself out if you're that person.
"I'm really lucky with the team I've got here that I could take next week off or next month off and it would run just as well."
RECIPE: Fresh & Inspiring Salad Recipes to Make
Manager and former baker Gemma Heffernan has been with the company for 10 years and says she's sometimes astonished at how popular some dishes remain, namely the raw energy salad.
That said, her favourite slice is the tan espresso, which has also "been around since day one". Gemma believes the deli's consistency keeps people coming back, but it's the freedom the chefs have with the menu each day that makes Ripe unique.
"They're always coming up with new amazing flavours so it's never boring," she says. "Everyday it's like, 'Yum — what am I gonna eat for lunch?'"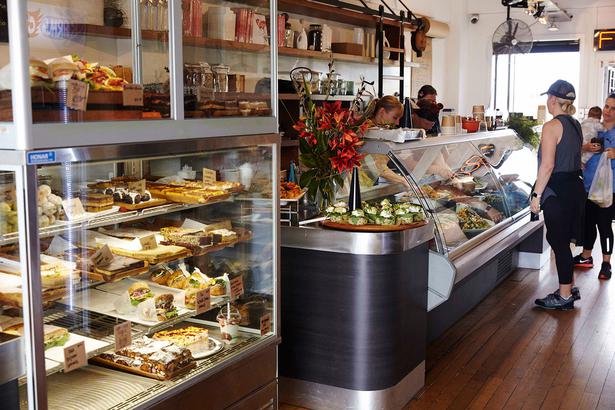 Gemma says she stays on board for the "go, go, go" attitude everyone brings, as well as the sense of community.
"It's quite amazing, compared to working in other places, because it's such a mixture of people here. There are 17-year-olds to 57-year-olds and everyone gets on."
Last year, Ripe set up a second spot at Lamborghini's Auckland dealership. Ange says these new endeavours, like the latest outpost at Smales Farm (set to open in June), help to keep things interesting.
READ: New Opening: Daily Bread, Pt Chevalier
"We weren't going to do another one but we thought, 'Let's just do it.' New project, new challenges," she says.
"I'm really enjoying that whole side of it, teaching myself how to grow something bigger and manage it."
Ange firmly believes taste is more important than fancy packaging but has a rebrand in the works to freshen up the brand for the "next 15 years".
She's glad the business has grown slowly as it means it's sustainable — she never wanted to get "too big, too quick". Although she admits that, as she was trained in the kitchen, she didn't initially have a business plan.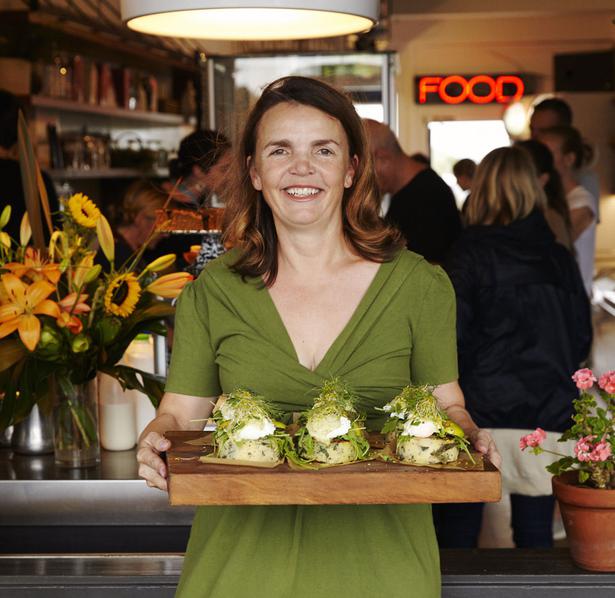 "I never knew I'd get this far with it all," she says. "I never had a vision of opening more stores, I've been taking each day as it comes."
To long-time customers, Ripe is a second home — but even so, they are likely to spend only a few moments there each day. For Ange, her time at Ripe amounts to a third of her life.
Tears suddenly spring to her eyes as she recounts how grateful she is for the support people have given her business over the years.
"It's escalated beyond anything I would have dreamed of," Ange says.
"I've [been able] to do something that doesn't feel like work and then there's everyone I work with … Blessed is the word."
• Visit Ripe.co.nz
Share this: