Annabel Langbein's Mission to Make Potluck Dinner Cool
Entertaining has become less of a priority for food star Annabel Langbein. She shares how she came up with the idea to make the potluck dinner cool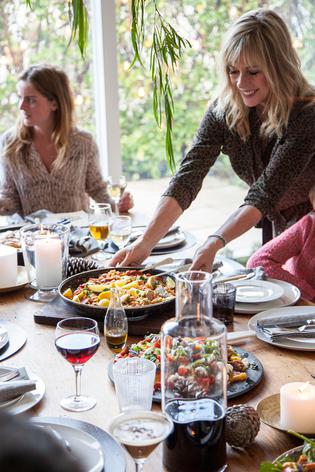 The other day I was thinking about how often we'd had friends over for a meal this summer — or rather how rarely we'd had friends over.
If you ask my nearest and dearest they will tell you that I'm usually the first person to be getting people together. In the past we've always invited friends for dinner or a weekend lunch at least a couple of times a week, but recently those occasions have been few and far between — how boring is that?
I think it's mostly because everyone's so busy. When you feel like you're running from dawn to dusk just to get all your essentials done in a week, the thought of spending all Saturday cooking for a dinner party and all Sunday doing the dishes seems too hard, too exhausting, too expensive. But suddenly the summer has gone and you realise you haven't seen Kate or Alex or Sam or ...
The idea of pulling out all the stops for a fancy dinner party seems out of sync with today's casual lifestyles, but in giving up the dinner party we don't need to give up the idea of getting together with friends.
As I've watched my own social group's connectivity dwindle because our lives have become busier and more exhausting, I've started to think — there has to be another way. And so the idea of encouraging more people to get together to share the love potluck-style was born.
Potluck is such an easy way to have fun together, sharing a great meal and a joyful experience around a table — or even on a picnic rug at the park. There's no stressful, planned-in-advance palaver. No gaspingly expensive restaurant or café bills. Everyone brings a dish — even if it's just whatever they were planning on feeding their family at home that night — and just like that you have a feast, and a party!
That's why I named my new winter annual Share the Love, and made sure it included loads of dishes that work well for potluck meals. Whether it's a roasted vegetable platter for your book club dinner, my prep-ahead Huntsman's chicken pie for Friday night kids' dinner, or a gluten-free orange and almond cake for a shared office morning tea, it's your go-to guide for winter eating.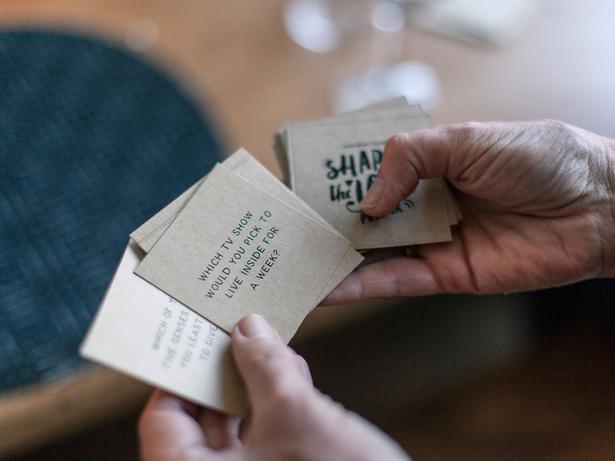 To get your potluck started with one of these delicious recipes:
• Huntsman's Chicken Pie
• Roasted Vegetable Platter
• Gluten-Free Orange and Almond Cake
The past few months have been a bit of a blur. It's been hugely exciting to be working in America, showcasing New Zealand's scenery and produce to millions of Americans, winning a wonderful People's Choice Award and having my TV series meet such a great reception there — I often have to pinch myself that it's really happening.
But the flip side is that I've missed connecting with my friends. Just hanging out around the table with the people I care about has always been a central part of my life, and whenever I'm away I yearn for this restorative feel-good happy-making connection. After being on the road, it really is the best thing to be home and get together with friends — just having a good conversation and a laugh with my old mates over a meal.
Earlier this year, between trips to the US, I was heading south to Wanaka for a few days and texted a close friend suggesting we could meet up with some of the girls and have a drink together.
The day I arrived home happened to be my birthday, so she whisked me away to the house of another friend to celebrate. Everyone had brought a dish to share for the table and just like that we were sitting down to a feast.
Apart from feeling like a princess (thank you Miranda, Jenny, Claire and Jane), it was such fun eating everyone's different dishes. And right away there's another conversation happening about the recipes. It was just so good to be back and in the folds of friendship, sharing conversations and catching up on everyone's lives.
Back in my flatting days, inviting people over on the spur of the moment several times a week was part and parcel of daily life as we were all footloose and fancy-free.
Then we started nesting and having kids, our lives disappearing into the nappy bucket and a haze of exhaustion; the jiggle juggle of daily life taking us out of the circuit of our friends for a while, but still somehow managing brunches and expeditions at the weekends.
Then as the kids got older we would try to have shared Friday night dinners, as well as a few big weekend parties. But now it seems, regardless of the age and stage everyone is at, life is too busy, and people just aren't getting together the way they used to.
The idea of a dinner party carries a weighted sense of pressure and expectation. Who hasn't thought 'why did I ever think this was a good idea?' as they desperately iced the dessert just seconds before their guests were due to knock on the door?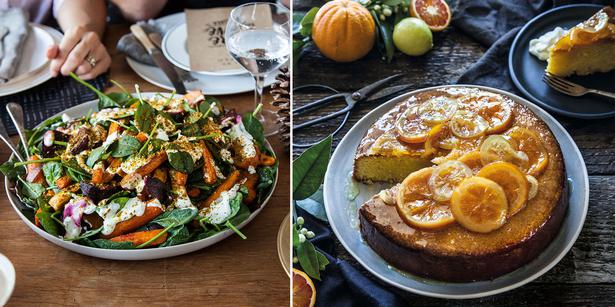 It seems like such an old-fashioned construct for the way we live. The idea that you need to slave for days, clean the silver and the windows and spend a fortune on food, booze and flowers, just to get the chance to catch up with your friends, feels so outdated.
We've potlucked our family at Christmas for the past few years — everyone brings a dish to share the load, and we all get to feel a rewarding sense of satisfaction in contributing. It takes so much pressure off, and there's none of the overwhelming exhaustion that used to go with cooking the whole caboodle — from the canapes to the coffee nibbles.
But why stop at Christmas? We all want to get together with old and new friends, but pulling everything together all by yourself can be too daunting. I've got girlfriends who potluck for bookclub, and young friends at university who potluck flat dinners.
The most wonderful thing about potluck is it gives us the excuse and incentive to connect again without all the hard work. In a way, the food is almost incidental. It can be so simple and so affordable to put together, and nobody cares whether the wine matches the fish or you end up with all desserts and no salads.
It's also about being social again — humans are by nature social animals.
All those years ago, when New Zealand was so cut off from the world, everyone entertained all the time. It was a chance to sit around the table and talk about big ideas and what was happening in the world, to be part of the world we were so distant from.
Let's make this something we Kiwis become famous for — the shared, convivial, fun dining experience. It's so relaxed and easy, and it restores that sense of sociability that we as communities and as a nation are famous for.
I can remember when, if you met a tourist, you would invite them over for lunch or afternoon tea so they felt welcome and not lonely. Who still does that these days?
Today, we spend so much time in front of screens (an average of six to nine hours a day, depending on what you do for a job) that we often don't get the chance to talk about anything together. It's a change that's culturally defining. There's no debate with a screen — you switch off from what you don't want to see or hear, and form views and ideas around homogenous, socially popular threads.
When I was a kid, we spent hours each night around the dinner table, and as parents ourselves we made it a priority to ensure our kids did the same.
If the kids brought friends home who weren't used to spending time talking they found it daunting to start with — all these people arguing and debating noisily around the table — but it didn't take long for them to want to join in.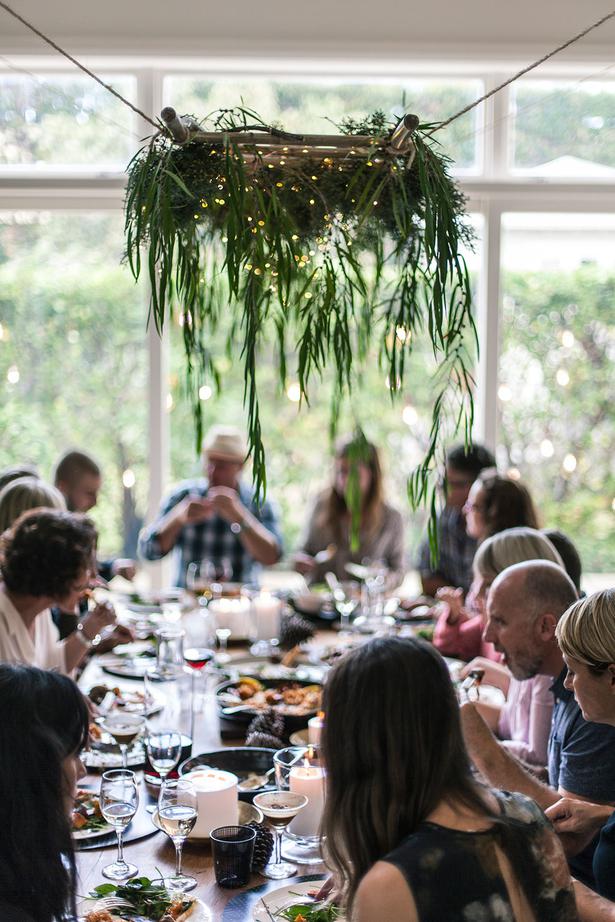 If you don't get the opportunity to learn to converse, it's much harder to develop ideas and thinking outside of your own experience.
As we come into winter and our hibernation instincts kick in, my Share the Love potluck competition provides an excuse and incentive to get together with friends and family — just hold your own potluck using recipes from my annual, post some photos to social media with the hashtag #sharethelovepotluck and come August, you and a friend could be enjoying a very special weekend in Wanaka, including a celebration lunch at my place.
Whether for a getaway weekend, mid-winter dinner, weekend lunch or special occasion like our own Kiwi Thanksgiving event, Matariki, this winter's get-togethers are all about potluck.
It's such a celebratory, feel-good idea that enables us connect meaningfully with the people that we care about.
You never know how much fun you'll have until you try it!

VIP VIVA
Share the Love to win lunch with Annabel at her Wanaka cabin
Hold your own potluck party this winter and you could win one of four trips for two to Wanaka to join Annabel for a winners' lunch in her stunning lakeside garden. You'll fly Air New Zealand and enjoy a fun-filled weekend of Wanaka activities including a wine tour and scenic flight organised by Lake Wanaka Tourism. (And because it's a prize we won't ask you to bring a potluck dish!)
Annabel wants to encourage Kiwis to get together and enjoy casual potluck meals with friends this winter – be it a dinner at home, picnic at the park, family reunion, morning tea at work, or whatever occasion works for you and your friends. Her new winter annual Share the Love is packed full of clever recipes for winter – including lots of dishes you can transport down the road, across town or even away for the weekend.
Just organise your own potluck then share photos of dishes you've made using recipes from Annabel's winter annual and you're in to win exciting weekly spot prizes, including delicious foodie hampers from Farro Fresh, and one of the four trips for two to spectacular Wanaka. For more details and full terms and conditions see annabel-langbein.com
And because Share the Love is all about creating community, ask your friends to bring along a non-perishable item to donate to your local City Mission or a similar charity of your choice.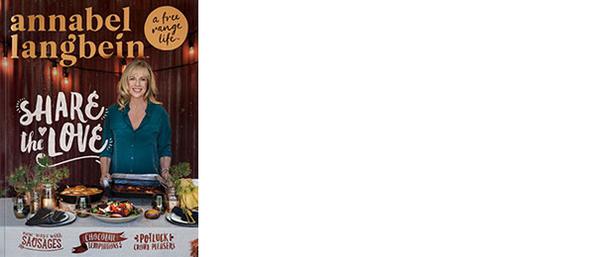 Share this: