Annabel Langbein's Roasted Vegetable Platter
Try this versatile recipe by Annabel Langbein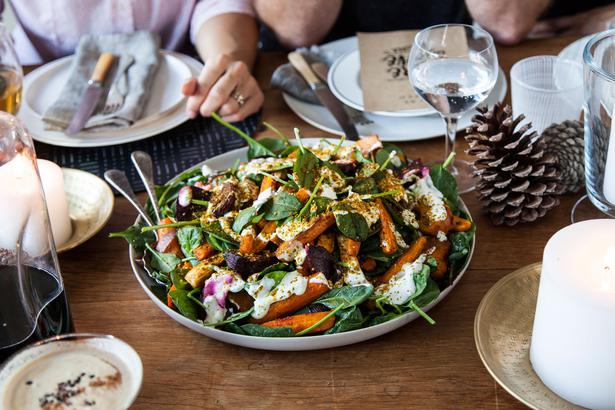 Wednesday April 13, 2016
This is a colourful accompaniment for winter stews and roasts or a delicious lunch or light meal all on its own. For a dairy-free and vegan version leave out the yoghurt.
ROASTED VEGETABLE PLATTER
Prep 30 mins + cooling
Cook 50 mins
Serves 6
¼ cup extra virgin olive oil
2 tsp smoked paprika
finely grated zest of 1 lemon
salt and ground black pepper, to taste
3 small red onions, quartered
2 large beetroot, peeled and cut into eighths
800g pumpkin, peeled and cut into chunks
4 carrots, peeled and cut into chunky rounds
2 parsnips or 4-5 jerusalem artichokes, peeled and cut into chunky batons
5-6 handfuls baby spinach or rocket leaves
1 clove garlic, mashed to a paste with ½ tsp salt
½ cup natural yoghurt, thinned with a little water if desired
a little dukkah, to garnish
1. Preheat oven to 180°C fanbake. Line 2 large roasting dishes with baking paper for easy clean-up.
2. In a large bowl combine oil, smoked paprika, lemon zest, salt and pepper. Add the onions, beetroot, pumpkin, carrots and parsnips or jerusalem artichokes and toss to coat evenly. Divide between roasting dishes, spread out in a single layer and roast until tender and lightly caramelised (45-50 minutes).
3. Allow to cool for at least 20 minutes, then add spinach or rocket and toss gently. Stir garlic paste into yoghurt. Pile veges onto a serving platter, drizzle with yoghurt dressing and sprinkle with dukkah.
Tip: Try to chop the vegetables into roughly the same size chunks for uniform cooking.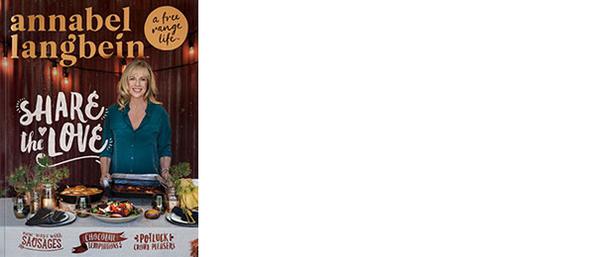 This recipe is extracted from Annabel's new autumn winter annual Annabel Langbein A Free Range Life: Share the Love (Annabel Langbein Media, $24.95), available from Paper Plus, the Warehouse and all good supermarkets and bookshops. For more great Annabel Langbein recipes and to find out about her Share the Love Potluck campaign visit annabel-langbein.com
Share this: