Antonio Carluccio Is Coming to Auckland
The godfather of Italian cooking is hosting a Christmas lunch at Gusto at the Grand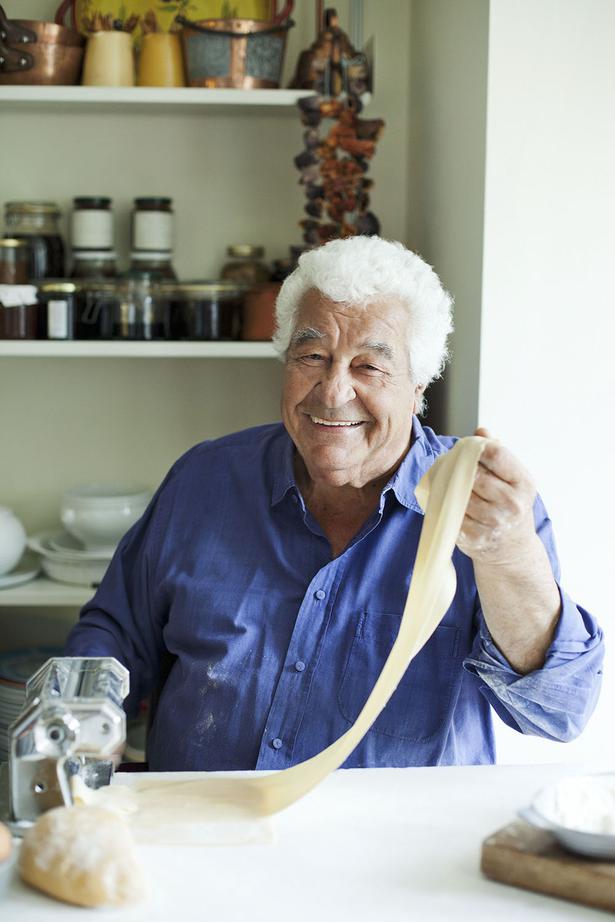 Monday Nov. 2, 2015
He's known as the godfather of Italian cooking — and he's coming to New Zealand. Top Auckland chef Sean Connolly will welcome Commendatore Antonio Carluccio to his kitchen for A Carluccio Christmas at Gusto at the Grand.
On 26 November the two chefs will create a traditional Italian Christmas feast paired with specially selected wines. The exclusive lunch is followed by a question and answer session led by Sean with Antonio talking about his life and love of his native Italy's cuisine.
Antonio is a respected Italian cookery writer, cook, restaurateur and food expert and has been championing Italian food for more than 50 years. In 1998, he was awarded the Commendatore OMRI by the President of Italy for services to Italian gastronomy, the equivalent of a British knighthood. In 2007 he was awarded an honorary OBE. He met Sean at the Slow Food Festival in Turin in 2010, where the two forged a firm friendship that has lasted for many years.
READ: Easy Italian with Gennaro Contaldo
Meanwhile, Sean is one of New Zealand's leading chefs, having launched both The Grill and Gusto. He says Antonio was his main inspiration for creating the latter, his rustic Italian restaurant.
"I am very excited to be joining my good friend Sean for the first time at Gusto," says Antonio. "We both share the same philosophy of simple, authentic Italian food and passion for fresh seasonal ingredients all of which guests will be able to experience at our luncheon."
"Antonio's culinary knowledge on Italian cuisine is astounding and we're thrilled to be bringing him to New Zealand for this one-off event," says Sean. "I'm really looking forward to sharing my kitchen with the master of Italian cooking."
A Carluccio Christmas at Gusto at the Grand, 12 noon until 3pm on Thursday, November 26 at Skycity's Gusto at the Grand on Federal Street, Auckland.
Tickets are limited and are available to purchase as tables of 10, costing $1,200 ($120 per head) which includes lunch and wine pairing. Tickets can be reserved by calling 09 363 7061 or emailing info@gustoatthegrand.co.nz.
Share this:
More Food & Drink / Lunch