Apple, Quince Paste and Vanilla Pies Recipe
Serve these tasty pies with softly whipped cream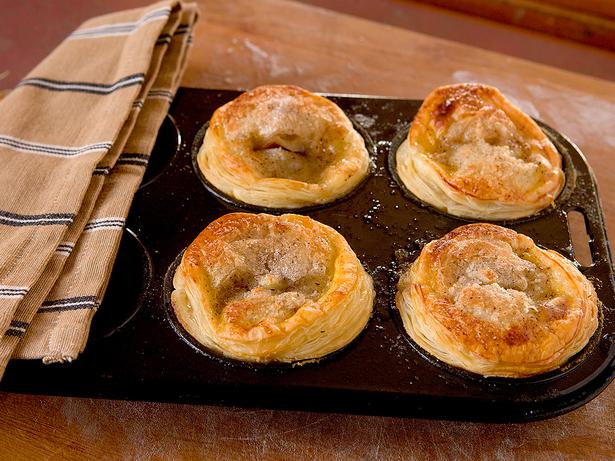 Wednesday Aug. 15, 2007
APPLE, QUINCE PASTE AND VANILLA PIES
Serves 6
1 Tbsp Caster sugar
2 Granny Smith apples, large, if small 3, peeled, cored and diced
1 Lemon, 1 tsp of grated zest
1 Vanilla pod
3 sheets Flaky pastry
1 Egg
6 tsp Quince paste + add to shopping list
1. Over a low heat, melt the butter with the sugar, stirring until the sugar has dissolved. Add the apple and lemon.
2. Split open the vanilla pod and scrape the seeds into the saucepan. Stir the apple mixture then cover and let apples soften over a low heat for 15 minutes. Stir occasionally to prevent sticking, let cool. Preheat oven to 200C.
3. Grease small pie tins or use ramekins or a large muffin tray. Cut circles of pastry to fit with smaller circles for the lids.
4. Line the tins with pastry, spoon in the cooled apple mixture, then top each with some quince paste. Put the lids on the pies, seal the edges, then brush with a little of the lightly beaten egg.
5. Make a small cut in the top of each pie, then sprinkle with vanilla sugar. Bake for 15 minutes or until golden. Serve with softly whipped cream.
Share this:
More Food & Drink / Recipes