Apricot and Apple Pie Recipe
Try this recipe using fresh juicy apricots and Hawke's Bay apples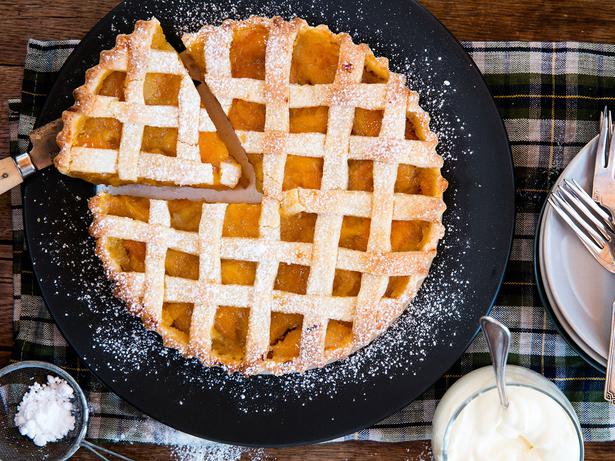 Friday Sept. 23, 2016
When I think of Hawke's Bay in the summer, I think of fresh juicy apricots — hence today's pie. As it is a little too early, I've mixed dried apricots with Hawke's Bay apples, chopped and flavoured with a hint of cardamom. To avoid soggy pastry, make the filling ahead of time and allow it to completely cool before spooning in the fruit.
APRICOT AND APPLE PIE RECIPE
Serves 6
Filling
300g dried apricots
Boiling water to soak
2 apples, peeled, cored and chopped
1 Tbsp lemon zest
Juice of ½ lemon
¼ cup white sugar
½ cup water
½ tsp ground cardamom
Pastry
150g plain flour
1 Tbsp caster sugar
100g cold butter, cubed
1 egg
1 Tbsp water
To serve — icing sugar and whipped cream
1. Place the dried apricots in a small bowl and cover with boiling water for at least 30 minutes or overnight.
2. Place the apricots, apples, lemon zest and juice, sugar and water into a small pot. Bring to a simmer and cook for 20 minutes until the apricots are mushy and apples soft. Remove, stir through the cardamom and cool.
3. To make the pastry, place the flour, sugar and cold butter into a kitchen processor. Blitz until it resembles fine breadcrumbs. Add the egg and water and blitz to form the dough.
4. Place the dough on to a lightly floured bench and roll to ¼ cm thick to fit a 20cm tart tin. Cut off the edges and re-roll into a rectangle to use later for the lattice. Place the tart tin in a fridge until needed.
5. Preheat oven to 180C.
6. Spoon the apricot filling into the tart tin and smooth the surface. Cut the remainder of the pastry into strips 1cm wide. Make a lattice pattern with the strips, pressing down around the edges.
7. Bake the pie for 25 minutes until the pastry is crisp and golden. Allow to cool slightly before serving, dusted with icing sugar, with a bowl of whipped cream.
Share this:
More Food & Drink / Recipes