Apricot Fool Recipe
Try this winning recipe for an apricot fool, with its irresistible combination of flavours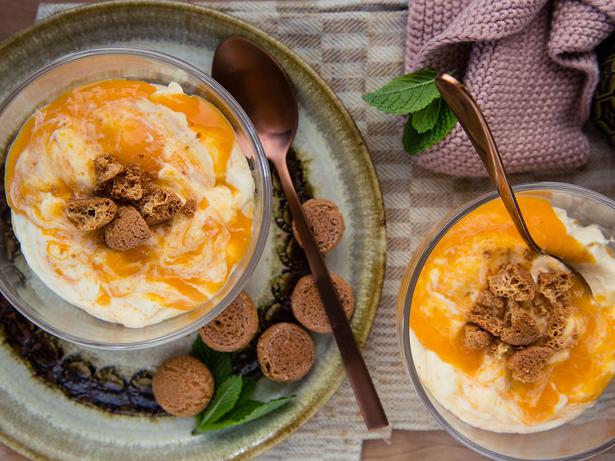 Friday Jan. 20, 2017
There is nothing like a fruit fool. Here I have used apricots. Not only is the colour vibrant, the slightly sour flavour combined with mascarpone is irresistible. As a fan of almond I love the amaretti biscuits alongside to dunk into the fool, but any shortbread is equally as good. Another options is to use plums in this recipe.
APRICOT FOOL RECIPE
Serves 4
8 apricots, stones removed
10g butter
1/3 cup caster sugar
1 Tbsp lemon zest
2 Tbsp lemon juice
200g mascarpone
100ml cream, lightly whipped
Amaretti biscuits to serve
1. Cut the apricots into quarters.
2. Melt the butter in a frying pan. Add the apricots and sprinkle with sugar, zest and juice. Cook slowly for 10-12 minutes until completely soft. Blend until smooth then allow to cool.
3. Place the mascarpone in a large bowl. Fold through the cream. Gently fold the apricots into the cream mixture, but do not combine completely.
4. Spoon into serving glasses and sprinkle with crushed amaretti biscuits.
Share this:
More Food & Drink / Recipes