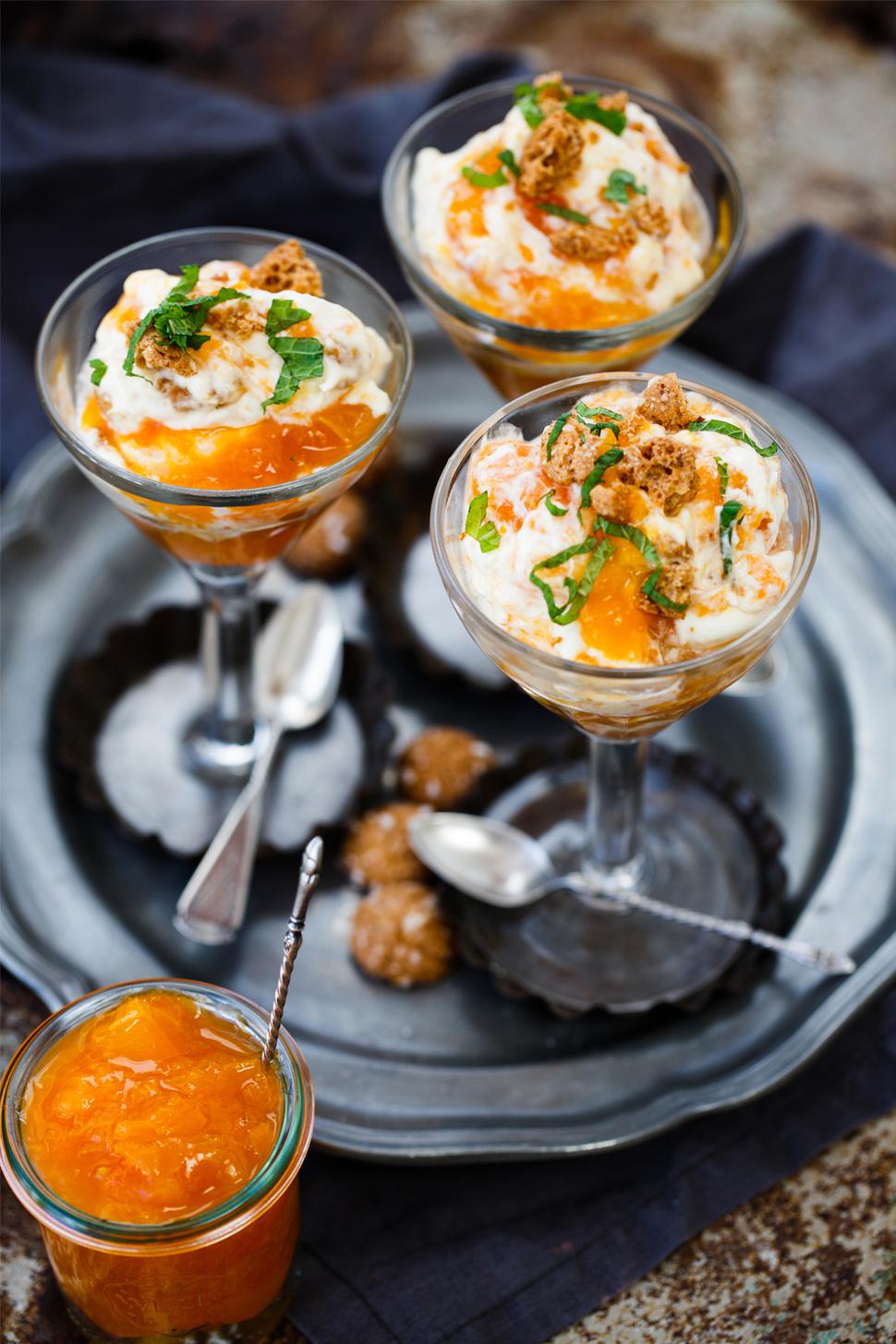 Irresistibly Good Apricot Fool Dessert
Please your guests with this bright and vibrant take on the classic dessert
Thursday Jan. 27, 2022
I have used apricots for this fool recipe. Not only is the colour vibrant, the slightly sour flavour combined with mascarpone is irresistible. As a fan of almond I love amaretti biscuits alongside to dunk into the cream, but any shortbread is equally as good.
APRICOT FOOL
Serves 4
8 large apricots, halved, stones removed
½ cup sugar
150ml cream lightly whipped
½ cup amaretti biscuits
Mint leaves, to garnish
1. Place the apricots in a pot with 1cm water. Cover and bring to a simmer for 5 minutes or until the apricots are soft but not mushy. Stir through the sugar, remove and cool.
2. Place the cream in a large bowl. Crumble in the amaretti biscuits. Gently swirl in the apricots — do not over-mix.
3. Spoon into decorative glasses and garnish with mint leaves.
Share this: