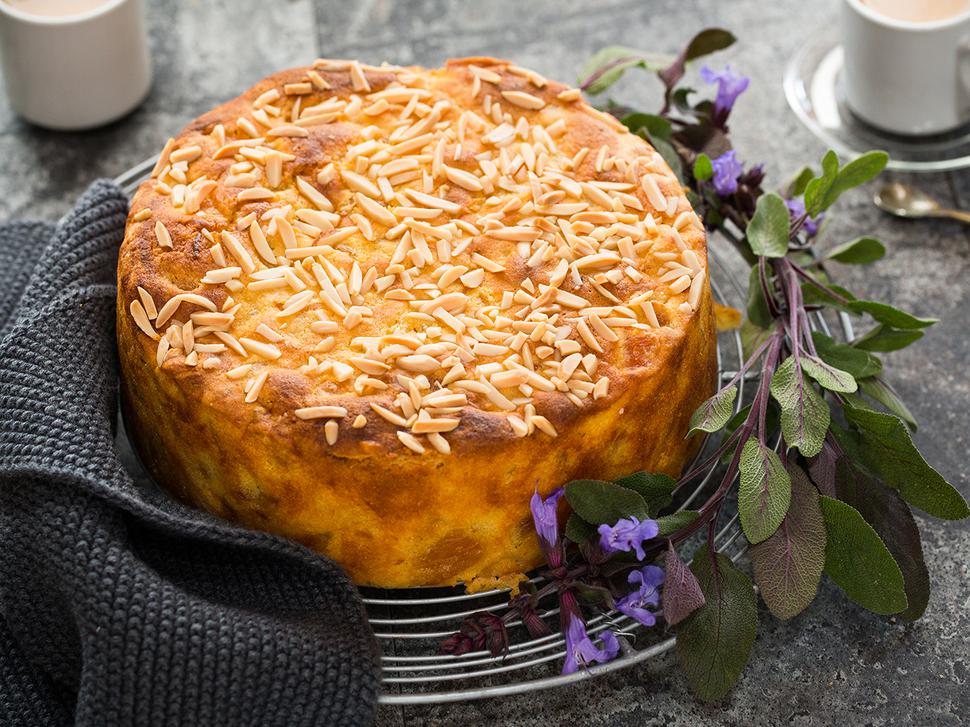 Apricot Fruit Cake Recipe
In search of a wedding cake suitable for a family wedding, this moist fruit cake came out tops
Friday Nov. 10, 2017
I'm in charge of the wedding cake for my niece's wedding this summer and therefore, have been busy testing out recipes. The winner is this apricot cake, which has cropped up at many special events in our family over the years, including when my mother made it for my wedding and my sister's 21st. It's always lovely and moist, because the apricots are soaked overnight and, delicious thanks to the subtle hint of orange zest. The nuts on top will be replaced with icing for the wedding day.
This cake can be made well in advance and, as my mother did, I may just add a little brandy and orange syrup in the weeks leading up to the big day. I know this is a winner.
APRICOT FRUIT CAKE
Makes 1 cake
700g dried apricots, chopped roughly
150g butter
150g sugar
3 eggs
100g ground almonds
150g flour
Zest of ½ orange
½ tsp baking powder
2 Tbsp slivered almonds for top
Syrup
½ cup orange juice
½ cup sugar
¼ cup brandy (optional)
1. Place the apricots in a bowl of warm water and soak overnight or for at least 2 hours. Then drain. Preheat an oven to 160C. Line a 20cm tin with baking paper.
2. Cream the butter and sugar until light and fluffy. Add eggs one at a time, beating well. Fold through the almonds, flour, zest, baking powder and apricots. Spoon into the tin and smooth the top. Sprinkle over slivered almonds.
3. Bake in the oven for 1¼ hours or until a skewer comes out just clean. Cool in the tin.
4. To make the syrup bring the orange juice and sugar to the boil in a small pot for 4 minutes. Add the brandy then cool.
5. Poke holes in the cake and spoon over the syrup. Leave for a day before eating (if you can resist).
Share this:
More Food & Drink / Recipes