Are Espresso Martinis Still Cool?
And actually, who cares? We recommend drinking them anyway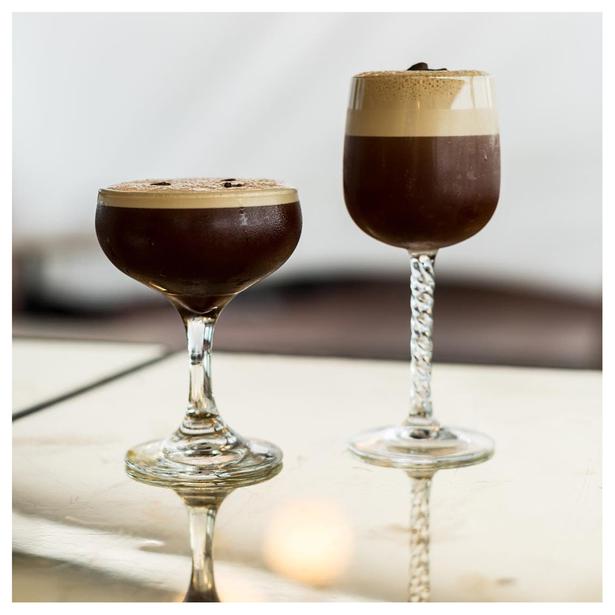 Thursday April 27, 2017
Debate's been raging in the Viva office over whether espresso martinis are still the hottest drink in town — and we've concluded that we actually don't care, and we're going to keep drinking them anyway. Here's where you can find some of the best in town, plus coffee cocktails in general.
SPQR
Possibly (actually, probably) the first place to serve these potent bad boys, described by some as vodka and Red Bull for grown-ups, in the city. SPQR's version is made with Absolut Vanilla, Kahlua and and a shot of espresso ($18.50). 
— 150 Ponsonby Rd, Ponsonby
Ostro
Espresso martinis are so popular at Britomart restaurant Ostro that it has its version on tap made with 42Below Vodka, Quick Brown Fox Coffee Liqueur, and Harpoon Cold-Drip Espresso ($20).
— 52 Tyler St, Britomart
Federal Delicatessen
It's not quite an espresso martini, but The Perky at The Fed is a coffee cocktail with cold filter Coffee Supreme shaken with Ketel One Vodka, Tuaca (brandy liqueur) and maple cucumber cooler ($16.50). 
— 86 Federal St, Auckland
The Blue Breeze Inn
Mr Lava Lava, the coffee cocktail on the menu at The Blue Breeze Inn sounds like a party in a drink — Mount Gay Eclipse rum, Java coffee beans, chocolate and an espresso shot. Yum ($17).
— 146 Ponsonby Rd, Ponsonby
Dr Rudi's Rooftop Brewing Co. 
Another coffee cocktail, this time at newish Viaduct bar-slash-bowling alley Dr Rudi's Rooftop Brewing Co. is the Espresso Goat, featuring locally made Jumping Goat whisky liqueur, Vanilla Galliano, fresh espresso and egg white ($18).
— Level 2, 204 Quay St, Viaduct
Everybody's
Try your martini with a hint of vanilla at inner-city hotspot Everybody's — its version is made with Absolut Vanilla, Kahlua and a shot of espresso. $18
— 7 Fort Lane, Auckland
Neighbourhood Bar
Over in Kingsland, Neighbourhood make one of each. Its Hood Espresso Martini comes with 42Below Vodka, an espresso shot and sugar syrup ($16), while the Coffee and Honey Caipirinha is made with coffee-infused cachaca (a spirit made with distilled sugarcane juice), lime juice, honey and mint ($17).
— 498 New North Rd, Kingslan
READER RECOMMENDATIONS:
• Mo's Bar  15 Federal St, Auckland Central 
• Win-Win 212 Ponsonby Rd, Ponsonby
• Sardine 149-159 Quay St, Auckland Central 
• Vodka Room 5 Rose Rd, Ponsonby
• Ponsonby Rd Bistro 65 Ponsonby Rd, Ponsonby

Share this: