Are lower-alcohol wines any good?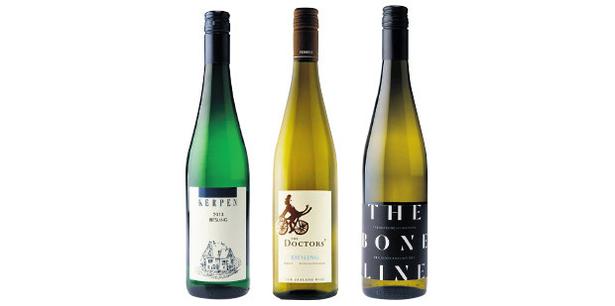 Wednesday Jan. 14, 2015
After the excesses of the festive season and last month's decrease in the drink-driving limit, many people may well be on the hunt for lower alcohol options. With the New Zealand wine industry's focus on developing lower-alcohol products, there are now more available than ever before. But are they any good - for the wine drinker or indeed the New Zealand wine industry itself?
These so-called "lifestyle" wines are a category that's been taking off around the world, with a recent report by Wine Intelligence on Low Alcohol Wines, indicating that across eight important wine-drinking nations, 39 per cent of consumers are already buying wines at under 10.5 per cent abv. It's a movement that it links to growing interest in health and dieting and government lobbying for responsible alcohol consumption around issues such as drink driving.
This trend is one that some consider New Zealand is well placed to exploit, given we have a cool climate that's more conducive to making lower-alcohol examples, along with the natural intensity of our wine's flavours, which could potentially compensate for a loss in the alcohol that carries flavour.
To this end, New Zealand Winegrowers are involved in a $16.97 million joint venture with the Ministry for Primary Industries for the development of lifestyle wines.
I've just finished tasting the latest batch of low-alcohol wines to arrive on my doorstep, tried blind among their full-strength peers to ensure I brought no preconceptions to their judgment. When the identities of the wines were revealed, though none of the low-alcohol wines were undrinkable (as were some of the de-alcoholised wines of yore), they were an underwhelming bunch that failed to possess enough inherent excitement to be worth recommending.
When I was judging the first New Zealand low-alcohol sauvignon blanc class at the UK's International Wine and Spirit Competition in the latter part of last year, some of my fellow panellists voiced surprise that New Zealand is seeking to hang its hat on a category of wines in which only one scraped a bronze award.
"I can't really get that exited about low-alcohol wines; they're mediocre at best," commented Peter Nixson, the chair of that particular session and a long-term fan of New Zealand's wines. "My fear is that New Zealand will damage its reputation as the wines are just not that good and the scores we awarded well below those in other categories in terms of quality."
The Wine Intelligence report states the category has had "difficulty establishing itself beyond a very small and fragmented niche market" with sales declining in the past year.
Manipulating wines to fit a fashion may drive some initial sales, but unless research results in wines that taste far better, it will do little for the country's image in the long run.

NATURALLY LOW OPTIONS
Although I'm yet to be convinced that grapes such as sauvignon blanc, pinot gris and most red varieties can be made as top-quality lower-alcohol versions, riesling is one that excels at a low abv.
"It ripens at lower natural sugar levels, starting at around 7 per cent alcohol upwards," explains Forrest Estate's John Forrest. "Its high natural acidity allows some residual sweetness to remain in the wine, and hence not be converted to alcohol, whilst giving the perception of a crisp, near-dry and balanced wine."
Try these three tasty examples.
Kerpen Mosel Riesling, Germany 2013 $23-$25
From the heartland of low-alcohol rieslings comes this delicious 10.5 per cent example, in which delicate florals thread a palate of stonefruits and a soft sweetness with crisp grapefruit. Available from Village Winery, Cambridge Fine Wines, Merchant of Tirau and Hamilton Wine Company.
The Doctor's Marlborough Riesling 2014 $23
John Forrest has been spearheading the low-alcohol movement in New Zealand. He makes one of the better sauvignons, but it's his riesling that's world class, with notes of orange blossom and mandarin and a sweetness that's perfectly balanced by a silky citrus acidity. From Liquorlands, flagship New Worlds, Glengarry and fine-wine stores.
The Boneline Hellblock Waipara Riesling 2013 $21.50
Waipara West has rebranded itself as The Boneline in New Zealand, and this riesling is part of the first launch in its new livery. It's taut, fine and just 10 per cent alcohol, with an appealing palate of honeysuckle florals, citrus and mineral and a fresh finish. Available from theboneline.co.nz.
Share this:
More Food & Drink / Wine & Drink