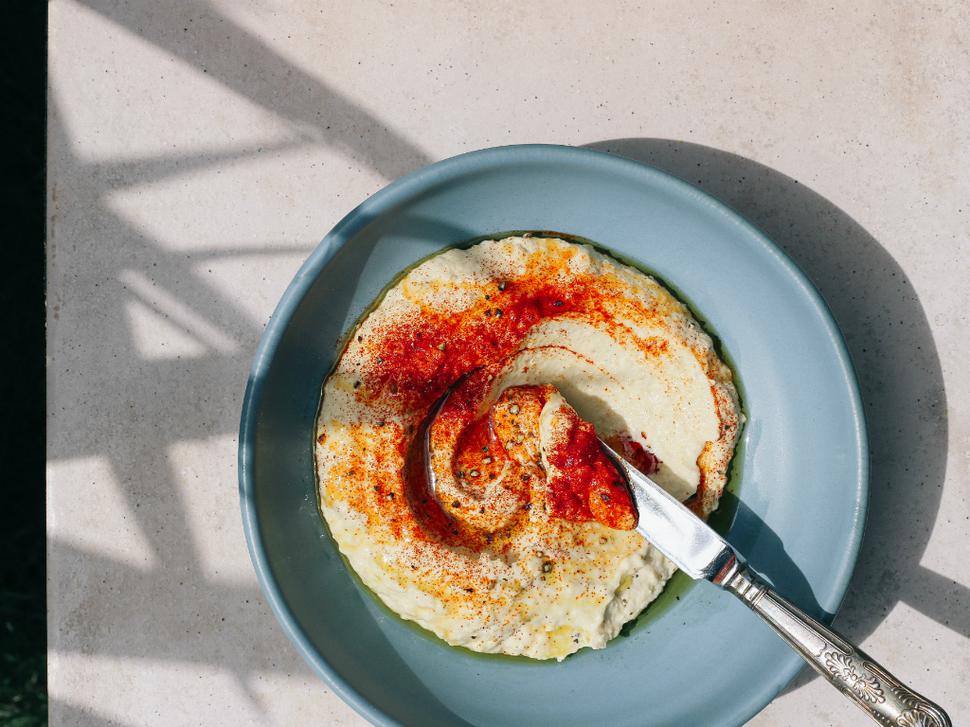 Artichoke & Butter Bean Hummus with Preserved Lemon
Adding subtle flavours can make all the difference with perennial favourite hummus
Thursday May 10, 2018
I love how a fantastic hummus or dip can elevate the simplest of meals to something spectacular. Most weeks, I'll make up a batch to serve alongside a salad, for smearing on sourdough, or sneaky corn chip dipping. This variation is made with artichokes, preserved lemons and luxuriously creamy butter beans – it's a nice change from the ordinary, and a new household favourite.
ARTICHOKE & BUTTER BEAN HUMMUS WITH PRESERVED LEMON
1 bulb garlic, sliced in half
Extra virgin olive oil, for drizzling
½ cup preserved artichokes
1 can butter beans, drained
Handful fresh oregano
¼ cup extra virgin olive oil
1 Tbsp finely sliced preserved lemon
1. Preheat the oven to 180C.
2. Place the garlic in a small roasting dish, flesh side up. Drizzle with extra virgin olive oil and roast until tender, about 20 minutes or so.
3. Allow to cool, then squeeze the flesh out of the papery skins, and place in to a food processor along with the remaining ingredients. Process until you have smooth, hummus consistency.
4. Season to taste with sea salt and freshly ground pepper.
5. Serve with a sprinkle of smoked paprika and a drizzle of extra virgin olive. Dukkah on top would be another nice idea.
Share this: