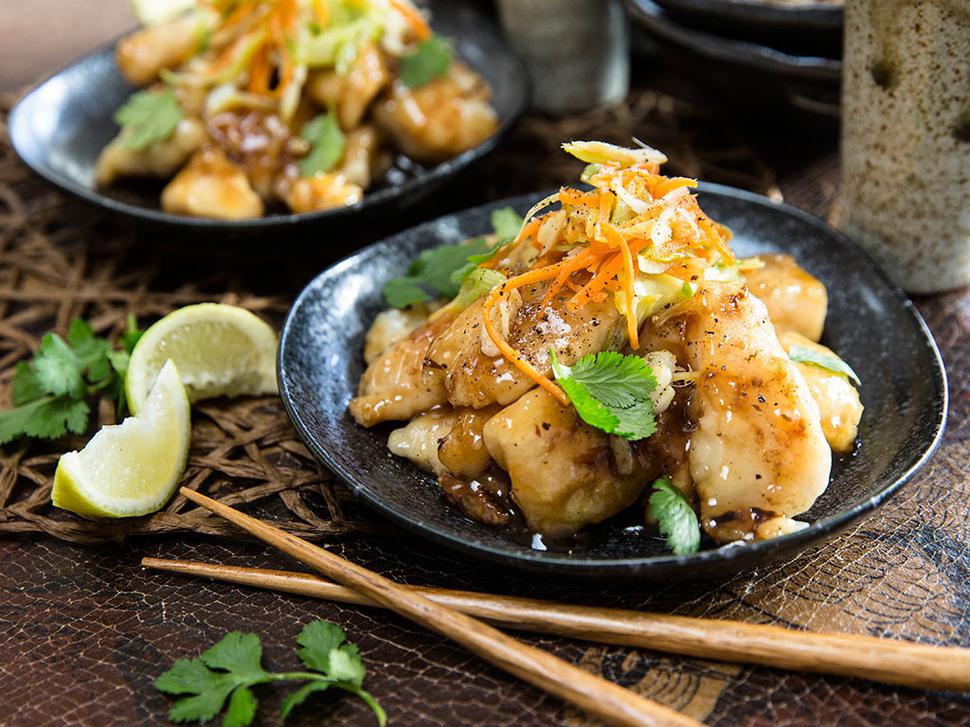 3 Delicious Asian Recipes
These days it's easy to get our hands on many exotic ingredients
Friday July 10, 2015
There's nothing like travel to tantalise the taste buds — discovering new, local food and, best of all, not having to prepare it yourself. From Asian street food to long lunches under olive trees on a Spanish hillside, so many great memories are based around food experiences.
Meeting locals, eating at their homes, discovering cafes and restaurants in back streets, rattling through exotic colourful markets with enticing produce to pick up for tasty lunches in a local park — all are are integral parts of travelling.
Times are different now than when I set off on my first travels at 19, totally naive, with no idea of what lay ahead.
Today, young travellers will Google the streets they will be walking and Instagram the meals in cafes. I have to wonder if the sense of mystery has been taken away by the world becoming so small.
On the other hand, the bonus is that we have access to a host of fabulous ingredients and dishes from around the world.
You will find many of the ingredients for today's recipes in local Asian stores. Don't be put off by names you don't recognise, like shaoxing or Chinese rice cooking wine; sherry, or any other rice wine, will suffice.
If you cannot find potato flour, cornflour is fine, (although potato flour will create a crisper result and when used for thickening the sauce will be richer and clearer). A good wok is a worthwhile investment for quick and efficient cooking of Asian food.
The key to this black bean and chicken recipe is the marinating; it's important to allow the flavours to develop over time. Once that is done the process is quick and simple. I prefer the peppers to retain a bit of crunch, but it depends on taste. This dish is also delicious the next day.
The mushroom bowl with pork balls is super-quick. Use fresh noodles, as you can toss them in at the end and cook in just a few minutes. The joy of this dish is that it's all in one pot, so there is minimal clean-up. Instead of pork you could make it vegetarian, adding tofu at the end as an alternative protein.
Sugar and vinegar, with the help of garlic and ginger, gives saucy sweet and sour fish a tasty punch. I have used hoki as it is nice and thick and holds together well, but any white fish will do. I serve it with a slightly chewy brown rice, which complements the softness of the fish.


Recipes:
• Black Beans with Chicken and Peppers
• Pork and Noodles in Mushroom Broth
Share this:
More Food & Drink / Recipes