The Search for Asia's Best Restaurant
As the best chefs of Asia come together in Thailand for the Asia's 50 Best Restaurants 2017 awards, we look at their impact on the global food scene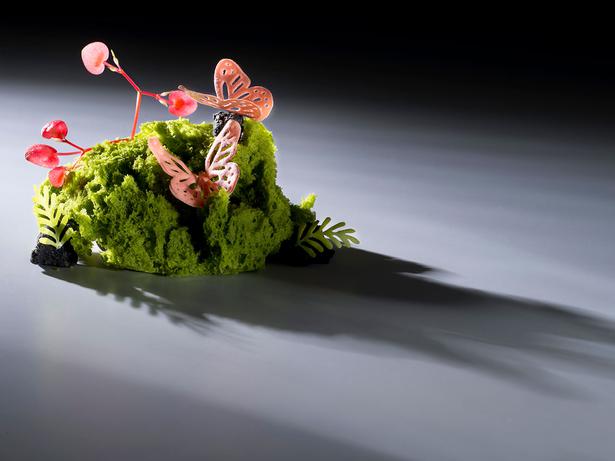 Friday March 31, 2017
The setting is the grand courtyard of what was once the Russian Embassy in Bangkok. The cast, a who's who of the Asian food world. Fifty award-winning chefs parade on a sweltering night accompanied by their entourages, some with egos puffed up like souffles.
The food stars wear red silk scarves, marking them out from the crowd circling for cocktails.
An ice sculpture slowly starts to drip. The proffered drinks are reassuringly chilled.
The event itself had reached boiling point earlier in the evening. Reputations were on the line during the countdown of Asia's 50 Best Restaurants 2017, sponsored by S.Pellegrino and Acqua Panna. The awards not only deliver public profile, but have provided chefs, from India to Japan, with a springboard for business expansion, into cities including London and New York.
As the list ascended, polite clapping gave way to gasps and wild cheering. The veteran restaurant critic for The Australian newspaper, John Lethlean, observed that a mention may not be a Michelin star, but it certainly conferred a champagne celebration. How the restaurants aligned with those on the World's Top 50 list was always an industry talking point, he said.
The global list will be announced in Melbourne next week. Just eight restaurants from Asia-Pacific made that line-up last year, with the only one chosen from Australasia being Attica, run by Kiwi Ben Shewry in Melbourne.
Among the eight with crossover appeal, was Asia's ultimate winner this year, Bangkok-based Gaggan. It was a record third win in a row for chef Gaggan Anand, an Indian with rock star charisma and an inventive deconstructionist food style. This owes much to his mentor, Ferran Adria, from his time at El Bulli, a job he says he secured after 18 begging letters.
Despite the Spanish experience and 10 years living in Bangkok, Anand's focus is not fusion, but on Indian ingredients, presented as a visual feast in multiple mini courses. The techniques may be borrowed, but the degustation plates explore his own cuisine.
The awards strongly celebrate Japanese chefs and concepts, right across the region. More than a handful of high-end French places also rate well and appeal to affluent diners, particularly in Hong Kong, China and Singapore.
Yet, in the sophisticated melting pot of Singapore, the top placed entry is Burnt Ends, a casual barbecue joint, helmed by Australian David Pynt, who also won the chefs' choice gong. The best female chef award went to Hong Kong's May Chow, who has updated steamed buns in her retro fun Little Bao eateries.
A New Zealand connection comes from Christchurch-trained, Indonesian chef Ray Adriansyah, whose Locavore in Ubud, Bali, ranks No 22. He champions local ingredients used with a contemporary twist, as seen at many of the best restaurants.
The name David Thompson will be familiar to many foodies, with this Australian chef having written several authoritative books on Thai food. He is now collating historic Thai recipes to help preserve a food culture he loves. This modest chef, whose Nahm in Bangkok is ranked No 5, has done much to introduce Western diners to Thai beyond takeaways, with restaurants from Sydney to London.
READ Restaurant Review: Tok Tok, Takapuna
Speaking before the awards, Thompson and other leading chefs said Asian food was not always well served outside the region, due to the difficulty of sourcing fresh ingredients, essential for authentic flavours.
Variations in food within individual countries were also little recognised outside them. Thailand for instance, had four distinct but overlapping cuisines.
In Asia, there has long been a divide between street food — often with a Chinese influence — and restaurant fare. Yet, in Australasia, hawker-style food, is largely driving appreciation of Thai, Malaysian, Vietnamese and other Asian cuisines, most often with full-service prices attached.
To round out the experience back home Downunder, Singapore-based Emmanuel Benardos would like to see existing good food served in a more insouciant style and with a better range of beverages. He cites whisky from India and Taiwan, craft beers of Japan and Southeast Asia, and non-alcoholic drinks like sugar cane and coconut juices as worth exploring.
READ: A Beginners Guide to Craft Beer
Bernados, who manages Unlisted Collection, a string of top properties and restaurants, is more relaxed about fusion than many. It's a two-way street after all, he says, with food and wine from New Zealand and Australia featuring more often on Asian menus, and western chefs drawn to work there.
His own group includes Burnt Ends and MeatSmith, a southern American smokehouse which has one branch with a Chinese twist and another adding Indian flavours.
"This style of quirky fusion will be on the rise as it leaves Asia and heads south," he says.
The Gaggan after-party was another mash-up, spinning out from intimate restaurant onto the street, where food stall vendors were called in to fuel revellers. High-low, east meets west fusion, is, it seems, an unstoppable force.
• For more on Asia's 50 Best Restaurants and for results of the World's Best (announced April 5) see S.Pellegrino's foodie website, Finedininglovers.com
Share this: