Aubergine Skewers Recipe with Mozzarella and Tomato
Try Angela Casley's winning combination on skewers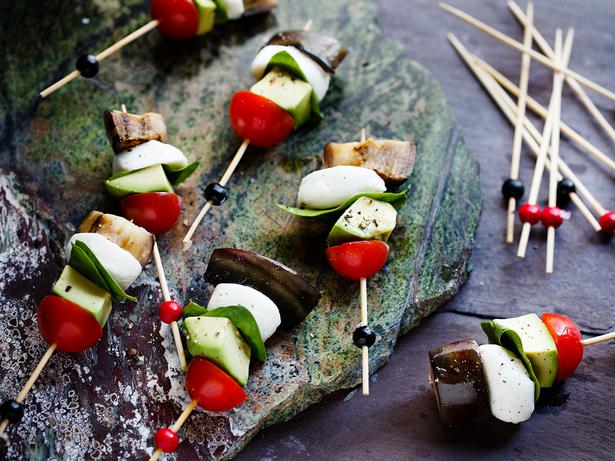 Wednesday Nov. 4, 2015
AUBERGINE SKEWERS WITH MOZARELLA AND TOMATO
Makes 12
2 Tbsp olive oil
12 cubes aubergine
6 cherry tomatoes, halved
12 cubes avocado
12 basil or baby spinach leaves
12 pieces mozzarella
Salt and pepper
Balsamic to drizzle
1. Heat the oil in a pan to a medium heat. Add the aubergine pieces and cook for 4 minutes each side or until just cooked through. Cool.
2. Onto a skewer place a piece of tomato, avocado, spinach leaf, mozzarella and aubergine. Continue until you have 12.
3. Place onto a platter, season and drizzle with balsamic.
Share this:
More Food & Drink / Recipes